Should Manchester United sign Mbappe? The pros and cons of moving for the Frenchman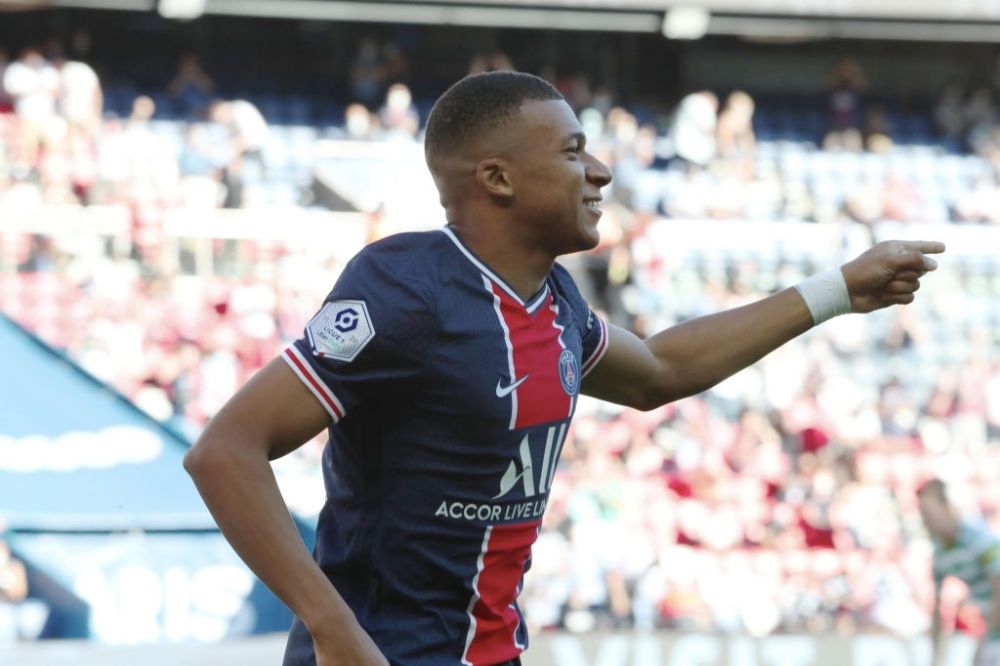 With reports emanating that Kylian Mbappe has told the Paris Saint-Germain board that he wants to leave the club, attention has turned to his next move and fans around the world have urged Manchester United to sign Mbappe.
Given his antecedents, the Frenchman, would of course, be in high demand if he does depart Paris and if the Red Devils are to get his signature, they would have to beat off stiff competition from most of Europe's major clubs.
Mbappe had emerged from the Monaco academy and was the star of the show as the Principality outfit defied expectation to win the Ligue 1 in 2017 as well as make it to the Champions League semifinal.
He followed that up with a starring role as France won a second world title in Russia 2018 and set a number of records en route that triumph, including equaling a 60-year record belonging to the mythical Pele.
Since then, the French international has grown from strength to strength and is widely regarded as the heir to the Messi/Ronaldo throne and is a surefire candidate for a future Ballon d'Or barring an alarming drop in performance levels.
Despite being only 21 years of age, Kylian Mbappe has a list of accomplishments that only few throughout history can boast of.
He has already scored over 130 career goals and has won 11 major trophies including the World Cup, while also winning several individual accolades along the way.
Several generational wunderkinds came before him but few can match the achievements of Mbappe at such a tender age and it is arguable that not since the Brazilian phenom Ronaldo Nazario have we seen such a prodigiously talented young player – not even Lionel Messi started so brightly.
Now, with the former Monaco man keen on a new adventure, clubs all over the world would engage in a battle for his services and with the Old Trafford side among the sides linked to him, we shall be taking a loot at the pros and cons of a potential move.
Can Manchester United sign Mbappe?
When PSG completed the signing of an 18-year-old Mbappe from Monaco, they paid their Ligue 1 rivals the sum of €180m, making him the second most expensive player in history (behind teammate Neymar), as well as the costliest teenager of all-time.
With his contract set to expire in 2022, the capital side would be keen to tie him down to a new deal rather than lose him for nothing in two years but regardless, even if he does depart next summer, it is sure to be for a sum upwards of nine figures.
The financial future of football remains very uncertain and incomes would remain diminished until fans are allowed inside stadiums but Manchester United are still in a relatively comfortable financial position despite the effects o the COVID-19 pandemic.
They have been relatively quiet in the ongoing transfer market but continue to be heavily linked with acquiring Jadon Sancho from Dortmund this summer but if they fail to secure his arrival, the Red Devils would still have a sizable amount in their transfer coffers.
This could be used to launch a pursuit of Mbappe and the French international would relish a move to Old Trafford to try himself in the Premier League.
There would of course be the issue of his hefty wages to negotiate and the club board has shown hesitance to hand out hefty contracts to superstar players, having been burned in the past but if Manchester United sign Mbappe, it would be in their interest to remunerate him accordingly.
How would Mbappe fit in at Manchester United?
If the forward does move to Old Trafford, Ole Gunnar Solksjaer would have to find a way to accommodate the 2017 Golden Boy in his side, although this would entail one of Mason Greenwood, Marcus Rashford or Anthony Martial dropping out.
On current standing, the most expendable of the trio is Greenwood and while the academy product might have shown much promise in the last one year, he is sorely lacking in the experience that his strike partners offer.
Of course, a lot can happen between now and next year and Greenwood could grow exponentially this season but it cannot be argued that Mbappe would automatically have a starting berth, although his arrival would stunt the growth of at least one United academy graduate.
Although he can play anywhere across the forward line, the PSG man prefers to operate on the left where he can drift in onto his stronger foot to shoot at goal or deploy his pace and skill to get past defenders and create opportunities for his teammates.
This position is currently occupied by Marcus Rashford but a tactical switch could see the Englishman deployed to the opposite flank while Martial spearheads the attack.
Is Mbappe the missing piece for the Red Devils?
It has been seven long years since Manchester United last won the Premier League and more jarringly for fans of the side, they have not really contested for the title since the legendary Sir Alex Ferguson departed the club.
Their highest league finish in this time was second place in 2018 but even then, they were not close to runaway leaders Manchester City and finished a massive 19 points behind their city rivals.
They have not won a major trophy for three years and for a side that were once the undisputed kings of England, this fall from grace has been a hard pill to swallow, while the fact that they have been overtaken by two bitter rivals in Liverpool and Manchester City makes it even more disheartening.
It is for this reason that the club is desperate to get back to their former perch and a key factor in getting there would be the right recruitment of players.
Jadon Sancho has been identified as the major transfer target this summer and failing this, the club would turn their attention to want-away Real Madrid man Gareth Bale.
Gareth Bale on Manchester United radar after Sancho move hits impasse. By @JamieJackson___ https://t.co/eWIfn9rQIY

— Guardian sport (@guardian_sport) September 15, 2020
Both men are undeniably quality players who would strengthen the United attack but an even better option to the pair would be Kylian Mbappe.
As already indicated, the 21-year-old is easily among the five best players in the world right now and his numbers over the last three years truly beggars belief.
For all the quality within the current United squad, it is pertinent to note that they are missing a bonafide game-changer – a player with an X-factor to almost single-handedly decide the outcome of matches on a regular basis.
Bruno Fernandez showed glimpses of this last season but the Portuguese international is not a proven goalscorer and while not taking anything away from his abilities, he has not really been tested on the highest level.
Kylian Mbappe, on the other hand, has almost seen it all and done it all. He has performed on the biggest stages in football, including the World Cup and Champions League – and came out with his head held high – while he has also outshone Neymar on several occasions for PSG.
For Manchester United to get back to the summit of the game, they would need a world-class superstar to aid their quest – in the way that Eric Cantona did when he signed from Leeds United in 1992 – and Mbappe could well prove to be the missing piece of the puzzle as the Red Devils begin their quest for the top.
The pros and cons if Manchester United sign Mbappe
If Kylian Mbappe does move to Old Trafford, it will represent a higher challenge for him and the Paris native would benefit immensely from the increase in his appeal.
For all his achievements in the French league, Ligue 1 is severely lacking in visibility and sits a long way off the rest of the top five leagues in terms of marketability and followership.
It does not help that PSG are vastly superior to the rest of the competition, thereby making the league contest something of a formality, but this would not be the case at a Manchester United that are far from being considered as favorites for the Premier League.
He would relish the opportunity of being the catalyst to United's renewed ascent. If he can achieve this, Mbappe would achieve a high standing in the pantheon of legendary players to have made a mark on Manchester United's illustrious history.
The club would also benefit from having a proven player within their ranks, as Mbappe is vastly superior to everyone currently on the books at Old Trafford.
Last season, United fans celebrated the milestone of having two of their players score 20 plus goals in a single season for the first time since 2013 but the PSG star has hit this figure every year since 2016.
It is not, of course taken for granted that he would instantly make an impact in England and United fans would be right in expressing caution, having seen marquee players fail to make an impact in recent years.
There is also the potential issue of squad disharmony and upsetting the wage bill if the PSG man is handed a bumper contract and his blocking OF Greenwood's growth is sure to be a cause of consternation among fans.
However, if 'Donatello' hits the ground running, it cannot be denied that Manchester United would be better off if they sign Mbappe.