From time immemorial, religion has always played a major role in human endeavors, with many making divine intercessions and spirituality a part of their day-to-day routine.
This is very true in the lives of footballers who rank among the most superstitious of people and a lot of footballers proudly showcase their religious affiliations either by way of body modifications like tattoos or in the manner they celebrate their goals.
More often than not, human beings rarely have a say in their original religion or lack of, with children going along with their parents' choice of religion but as they grow older and get in a position to make decisions for themselves, they often elect to tow a different path or even become non-religious.
Various factors come into play in deciding to change religion, with reasons like cultural factors, lifestyle changes, love, and admiration for various tenets of the religion coming to the fore.
Human beings from all works of life have changed religions and footballers are no different and there have been several top footballers who changed their religion for one reason or the other.
Here at Sportszion, we shall be having a rundown of 10 famous footballers who changed their religion.
#10. Franck Ribery (Christianity to Islam)
Franck Ribery is one of the best players of his generation and he helped consolidate Bayern Munich's domestic and continental superiority in his 12-year stay in Bavaria.
Alongside Arjen Robben, the former French international helped reinvent the wingers role, with their position as inverted wingers causing a major tactical shift in football.
For his efforts in helping Bayern Munich to a first continental treble in 2013, Ribery was named as the UEFA Player of the Year and made it to the podium of the Ballon d'Or while he was also established with the French national team and made 81 appearances for the French national team, scoring 16 goals.
Franck Ribery was converted to Islam in 2002, owing to his relationship with his wife Wahiba who is of Algerian origin and took the name Bilal after his conversion.
Speaking of his conversion to Islam, Ribery stated: "Religion is my personal thing. I am a believer and since I converted to Islam, I think, I became stronger, I became mentally and physically stronger. Religion did not change my personality or my perception of the world. I pray five times a day, I do it because it enables me to be released and I feel better afterwards".
There was an embarrassing story where during title celebrations, the Bayern Munich players traditionally poured beer on themselves as part of their ritual but Ribery warned his teammates to refrain from doing so owing to his faith's abhorrence of liquor but Jerome Boateng went ahead and bathed him in beer, leading to a very angry Ribery.
#9. George Weah (Christianity to Islam to Christianity)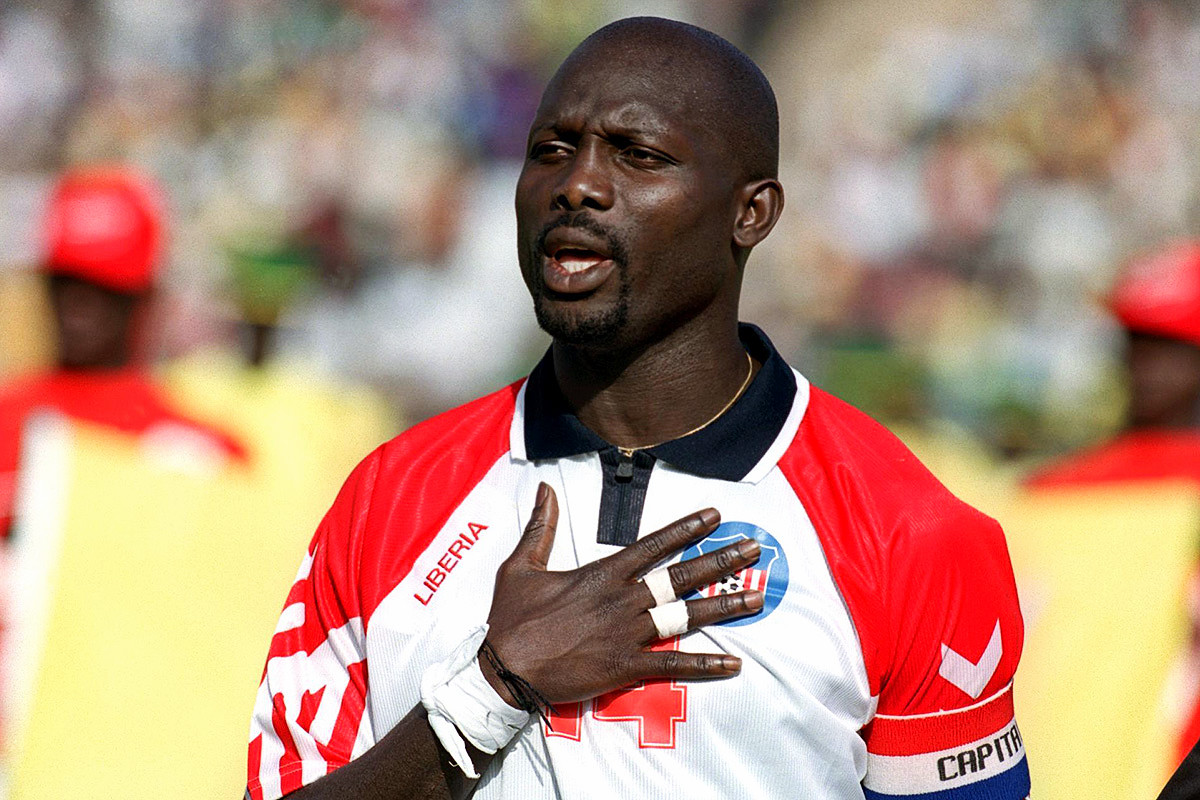 George Weah was the first non-European to win the Ballon d'Or, doing so in 1995 when the award became open to players of all nationalites.
He represented clubs like AC Milan, PSG, Monaco, and Chelsea with distinction in what was a highly successful club career although he was unable to match his club form on the international scene with Liberia.
Weah began life as a christian but converted to Islam, practiced for 10 years before reverting back to Christianity but the one constant has been his preaching of peace between both religions.
Towards the end of his playing days, he showed the unifying power of football when he played a major role in healing to heal a fragmented Liberia and upon his retirement, he ventured into politics and is currently the president of Liberia.
#8. Eric Abidal (Christianity to Islam)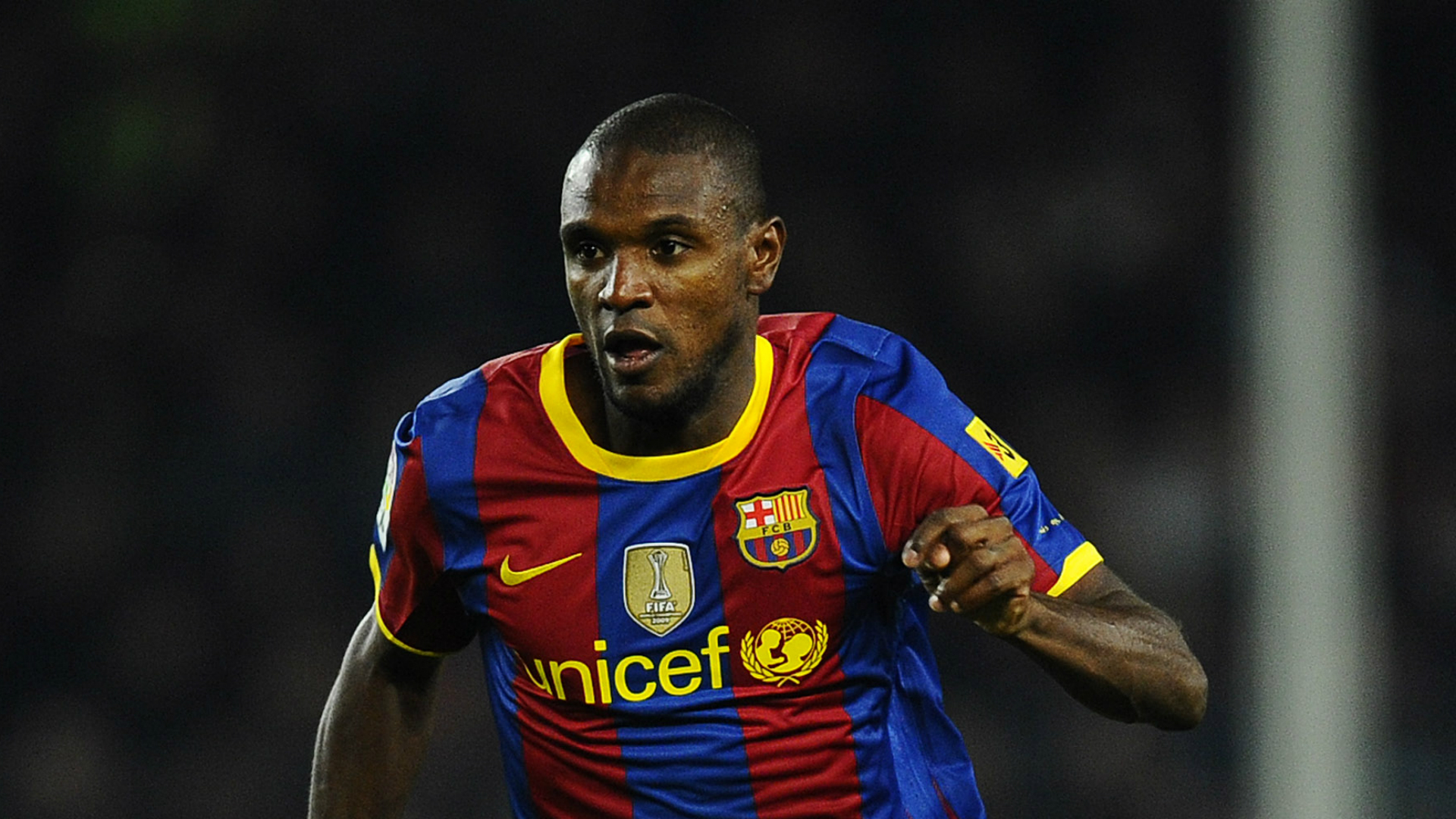 Abidal was one of the standout left-backs in the world and represented several top clubs in his professional career, with his most productive spells coming with Barcelona and Lyon where he won 18 titles with both teams combined including two Champions League trophies with the Blaugrana.
He was also established with the French national team, making 67 appearances for Les Bleus from 2004 to 2013 before a diagnosis of Liver tumor in 2011 derailed his career and ultimately led to his early retirement.
He successfully completed the transplant needed for his full recovery, with his cousin acting as his donor and he later revealed that his friend and teammate Dani Alves offered to donate part of his liver, an offer that was refused as it would have affected the Brazilian later in his career.
Like his international teammate Franck Ribery, Abidal also converted to Islam due to marriage, with his wife Hayet Kebir (who is also of Algerian origin) prompting his conversion and he adopted the name Bilal upon his conversion to Islam.
#7. Nicolas Anelka (Chritianity to Islam)
Nicolas Anelka emerged as a prodigiously talented player and was voted as the PFA Young Player of the Year with Arsenal in 1998. Big things were expected of him at Highbury but he controversially decided on a big-money move to Real Madrid in 1999 and that was the start of the downfall in his career.
He became something of a journeyman from then on, representing clubs like Bolton Wanderers, Manchester City, PSG, Fenerbache, Liverpool, and Chelsea and never quite hit the heights expected although he did win a Golden Boot and Premier League title with the Blues.
Anelka was a highly controversial player during his career and converted to Islam in 2004, stating of the decision: I was sixteen when I converted to Islam, beyond the fraternal aspect, my conversion did not change my life. I was already living by the same principles — being righteous, having values. I used to fast during Ramadan because I admired the people fasting around me. What made me convert was that I had that certainty that Islam was for me. I felt this relationship with God, and that enlightened my life. I had that conviction in my heart that that was my religion. I am pleased to be a Muslim, a religion of peace and I learned a lot from Islam".
Expectedly, he changed his name upon his conversion and his adopted Muslim name is Abdul-Salam Bilal.
#6. Sammy Kuffour (Islam to Christianity)
Sammy Kuffour was one of the premier right-backs in the world at the peak of his powers and he firmly established himself with Bayern Munich where his anguish at losing the 1999 Champions League final to Manchester United was evident for all to see.
He made amends two years later when Bayern defeated Valencia in addition to numerous other titles he won with the Bavarian club.
Kuffour was also established with the Black Stars of Ghana and made 54 appearances for the West African nation, rising through the ranks to become team captain.
He made the decision to switch from Islam to Christianity in 2003 after the death of his daughter Godiva who drowned in a swimming pool and according to him, his faith helped him overcome the pain of his loss.
#5. Emeka Ezeugo (Christianity to Islam)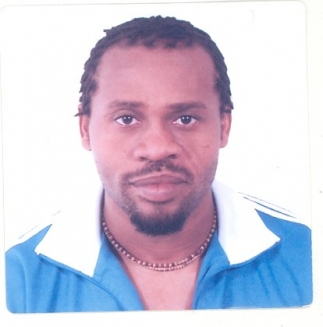 Emeka Ezeugo is a retired Nigerian international whose professional career saw him traverse the length and breadth of the world, representing clubs in countries like India, Nigeria, Hungary, Denmark, and Peru and he was a part of the squad that prosecuted Nigeria's first World Cup in 1994.
Ezeugo embraced Islam in September 2012 while he was the coach of Mohammedan Sporting Club of Bangladesh and according to him, he converted to Islam after being inspired by the life of Prophet Mohammad.
#4. Emmanuel Adebayor (Christianity to Islam)
Emmanuel Adebayor is a retired Togolese international who was born in Lome to parents of Nigerian origin and to date, he is the record goalscorer for the Togo national team with 32 goals.
According to him, he grew up idolizing former Nigerian international Nwankwo Kanu and like his mentor, he went on to represent Arsenal with distinction and his performances with the Gunners led to him being named the 2008 CAF African Player of the Year.
Adebayor also represented other clubs like Tottenham Hotspur, Real Madrid, and Manchester City and reportedly converted to Islam while representing Turkish club İstanbul Başakşehir, although it is unknown if he reverted to Christianity after leaving the Super Lig side.
#3. Djibril Cisse (Islam to Christianity)
Djibril Cisse made a name for himself with spells across clubs like QPR, Marseille, Sunderland, Lazio, and Liverpool, winning the Champions League in 2005 with the latter, as well as the FA Cup a year later.
With France, Cisse was part of the 2002 and 2010 World Cup squads and made 41 appearances, scoring nine goals while he was also part of the successful squad at the 2003 FIFA Confederations Cup.
Having practiced Islam for most of his life, the heavily tattooed Cisse converted to Christianity in 2007 following his marriage to Jude Litter two years earlier but sadly the marriage hit the rocks in 2012 and it is unknown if Cisse still remains in the Christian faith.
#2. Danny Blum (Christianity to Islam)
Danny Blum might not be as famous as the other names on this list but he currently plies his trade as a forward with SV Sandhausen in the third-tier of the German League.
The highlight of his career thus far came when he played for Bundesliga side Eintratch Frankfurt, finishing as a runner-up in the 2018 DFB Pokal.
In the summer of 2014, Blum converted from Christianity to Islam and according to him, he prays five times a day and eats halal food. While also describing Islam as a religion of hope and strength.
#1. Thierry Henry (Cristianity to Islam)
Thierry Henry is widely considered to be the greatest player in the illustrious history of Arsenal and it cannot be argued that he was one of the best strikers of his generation.
With the North London Club, he won a plethora of individual and team awards including the FA Cup, Premier League, and Golden Boots but the one thing that eluded him was a Champions League which he finally won at Barcelona as part of a record-breaking sextuple.
On the international scene, Henry was also well established with the French national team and he is his country's record goalscorer with 51 goals from 123 appearances while he also won the World Cup, European Championship, and Confederations Cup.
During an interview with a Qatari-based station, the former Juventus man stated that he had embraced Islam and that his teammates Abidal and Ribery played a role in his conversion, describing Islam as the religion which he was closest to.