Golden State Warriors' Draymond Green has been suspended for Game 3 of the first-round of the NBA Playoffs after stomping on Sacramento Kings' Domantas Sabonis. This action has sparked heated reactions from NBA fans and players alike, with Portland Trail Blazers' Damian Lillard expressing his dismay on Twitter, saying, "A suspension is crazy."
🤦🏾‍♂️ https://t.co/NKjd10Y9Fj

— Damian Lillard (@Dame_Lillard) April 19, 2023
Despite Green's antagonistic reputation, Lillard defended him, saying, "Even so, he did not consider the incident to be worthy of harsh discipline." Lillard has known Green since they both entered the NBA in 2012, having faced off against each other in the postseason.
The incident occurred when Sabonis grabbed Green's leg, and he retaliated while attempting to break free, resulting in his ejection from the game. The Warriors went on to lose the game 114-106, as the Kings took advantage of Green's absence on the court.
Green's reputation as a "repeat offender" may have played a role in the suspension, according to some experts. NBA Commissioner Adam Silver has been known to be strict with players who have a history of violent actions on the court. Green's absence in Game 3 will be a significant blow to the Warriors, who have struggled defensively this season.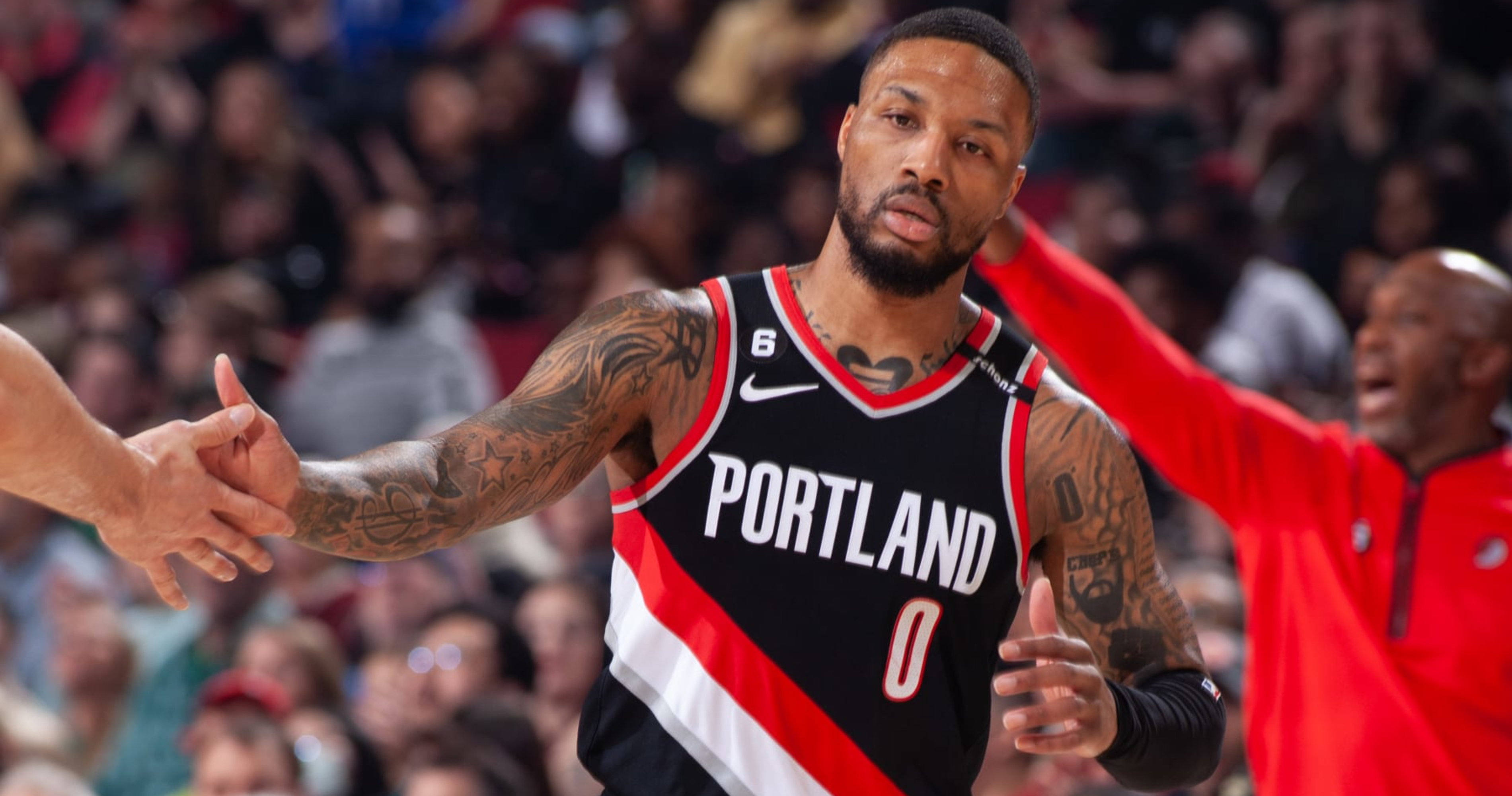 While Lillard's vocal disapproval is unlikely to overturn the NBA's decision, his reaction, along with that of fans, could prompt Silver to be more considerate before making similar decisions in the future.
The incident has sparked widespread debate among NBA fans and players, with many taking to social media to express their opinions. Some have criticized the suspension, while others have defended the league's decision. As the playoffs continue, it remains to be seen how Green's absence will impact the Warriors and whether the league will face further criticism for its handling of the situation.
Damian Lillard Faces Backlash for Defending Draymond Green's Actions and Questionable Take on Suspension

Damian Lillard, the Portland Trail Blazers star, is facing backlash on social media for his take on Draymond Green's suspension. Lillard defended Green's actions and said he didn't think Green tried to step down on Domantas Sabonis. Lillard's comments have been criticized by fans and Twitter users, who have shared a screenshot showing Green clearly looking down at Sabonis while stomping on him.
One fan wrote, "Lmao 'balance.' Dame watching the game on a Nokia phone or some sh1t." Another Twitter user replied, "That was blatant and then Green essentially bragged about it afterwards lol." Some have urged Lillard not to defend Green, with one NBA fan saying, "Don't do this Dame. Draymond 100% did that on purpose. He stays extra."
Lillard's comments have added to the debate around Green's suspension, which has sparked reactions from both fans and players. Green's absence in Game 3 is expected to have a significant impact on the Warriors, who have struggled defensively this season.