Ben Simmons was once considered one of the potential faces of the NBA, with many wondering if the Philadelphia 76ers would even trade away Joel Embiid to give Simmons the keys to the team. However, everything has gone wrong for Simmons in 2021, as he has spent two seasons barely playing basketball due to mental and physical issues.
But now, the 25-year-old is looking to rediscover his All-Star form with the Brooklyn Nets next season, and his support group is noticing a complete change in his focus and mentality during his rehab, according to the New York Post.
"there is a lot of belief in him being able to return to his All-Star form," the Post quoted an insider as saying.
Simmons had a rough season with the 76ers, averaging just 6.9 points, 6.3 rebounds and 6.1 assists in 42 games. His coaches called him out, and he is now looking like one of the worst trade assets in the NBA. However, if he can bounce back, there is still hope for him to become one of the best players in the league once again.
Just two seasons ago, Simmons was a finalist for the Defensive Player of the Year award, narrowly losing to Rudy Gobert. He was seen as a perennial DPOY candidate, and even if he couldn't score, everyone knew he could defend the ball. But this season, we haven't seen that side of him either.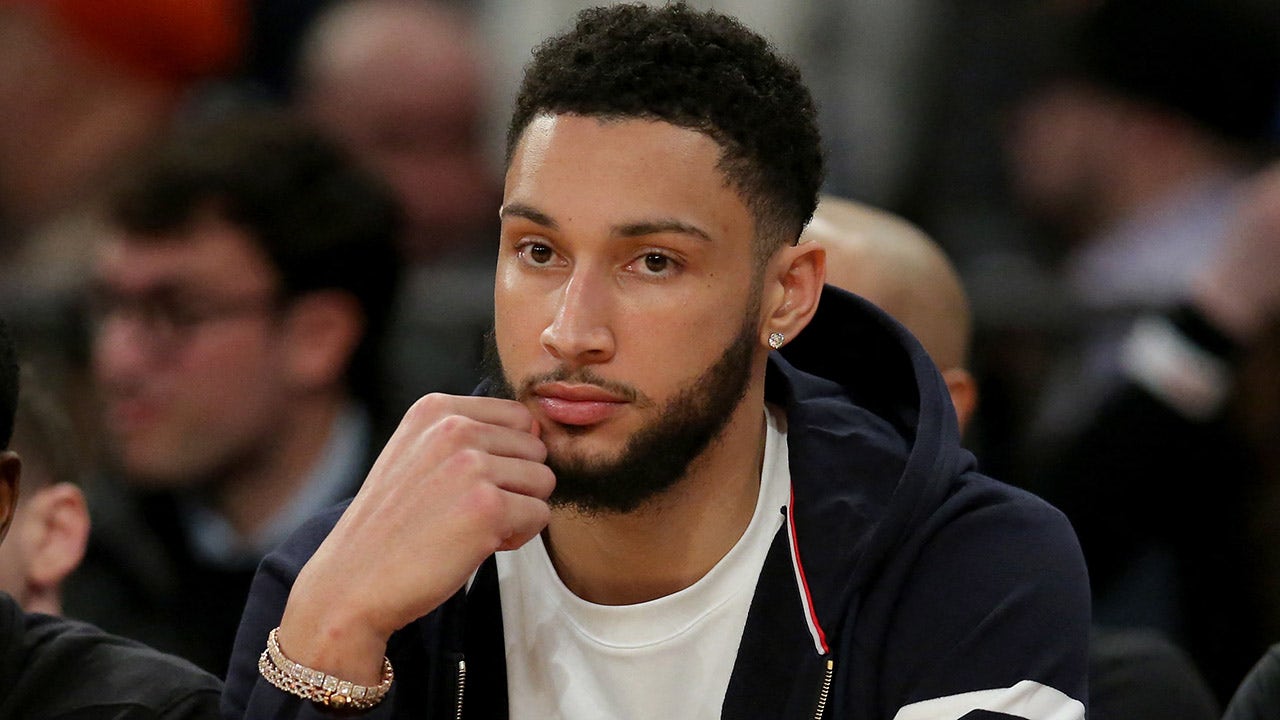 Simmons is going to face a struggle reintroducing himself into the lineup, especially on a team where there are plenty of elite defenders. He still can't shoot or score, while his teammates can, so he will have to fight for minutes. However, if he can overcome the mental barriers holding him back, next season could be the rebirth of the Australian point guard.
Overall, Simmons has a lot to prove next season, but with a new team and a renewed focus, he has the potential to become one of the best players in the NBA once again.
Can Ben Simmons Bounce Back? A Look at His Potential Return to Elite Form with the Brooklyn Nets
Ben Simmons' career trajectory has taken a significant dip in the last couple of years, but there is still optimism that the 25-year-old can rediscover his old form. Despite Simmons' struggles, it's worth remembering that he is a former Rookie of the Year who has earned three consecutive All-Star nods starting in the 2018-19 season. He also displayed impressive skills during his four years with the 76ers.
The Nets' star performer's recent injuries and playoff struggles may have contributed to his decline, but there are signs that he may be on the road to recovery. In the latter part of December 2022, he put together six consecutive double-digit scoring games, and his net rating for the month was the highest among all qualified players. If he can build on these flashes of brilliance, there is hope that he can return to his old self.
Simmons' potential addition to the Brooklyn Nets' lineup could be a game-changer for the team, especially given the impressive performances of newcomers and returning players. A revitalized Simmons could bolster an already solid squad and help them make a push in the Eastern Conference. Overall, while Simmons' career may have hit a snag, it's too early to count him out just yet.