The Tampa Bay Buccaneers announced the tragic news of the untimely death of the NFL linebacker Shaquil Barrett's two-year-old daughter in a statement released on social media, expressing their deepest condolences to the player and his family during this difficult time.
Barett was signed as an undrafted free agent by the Broncos and spent the first four years of his career with the franchise before joining the Bucs in the 2019 season that saw him ink two Pro Bowls in his name.
LB Shaquil Barrett's tw0-year-old daughter lost her life in a tragic accident
The Bucs veteran player Shaquil Barrett's two-year-old daughter Arrayah Barrett drowned on Sunday morning in the swimming pool at his Florida home, according to Tampa Police.
According to the statement from the Tampa Police Department, officers rushed to the scene just before 9:30 a.m. after receiving a call of a child being fallen into a pool in the Beach Park area.
Arrayah was taken to a nearby hospital and the doctors attempted to perform lifesaving measures, but in the end, she couldn't survive, unfortunately.
Police are currently investigating the death, however, it is considered to be purely accidental, and no foul play was involved, according to the police statement.
The Buccaneers' official handle released a statement on Twitter in support of the 30-year-old player and his family following the devastating news.
— Tampa Bay Buccaneers (@Buccaneers) April 30, 2023
"Today's tragic news is heartbreaking for all members of the Buccaneers family. Our thoughts and prayers are with Shaq, Jordanna and the entire Barrett family during this unimaginably difficult time," the team wrote.
"While no words can provide true comfort at a time such as this, we offer our support and love as they begin to process this very profound loss of their beloved Arrayah."
The news of the little girl's passing has sent shockwaves through the football community, with several NFL teams expressing their condolences and support on social media, including the San Francisco 49ers, Houston Texans, and the New Orleans Saints.
The Bucs LB and his wife got married in 2012, and except for Arrayah, the couple has three other kids: Shaquil Jr., 11, Braylon, 9, and Aaliyah, 8. Barrett's latest post on his Instagram was on April 19, celebrating his youngest daughter Arrayah's second birthday.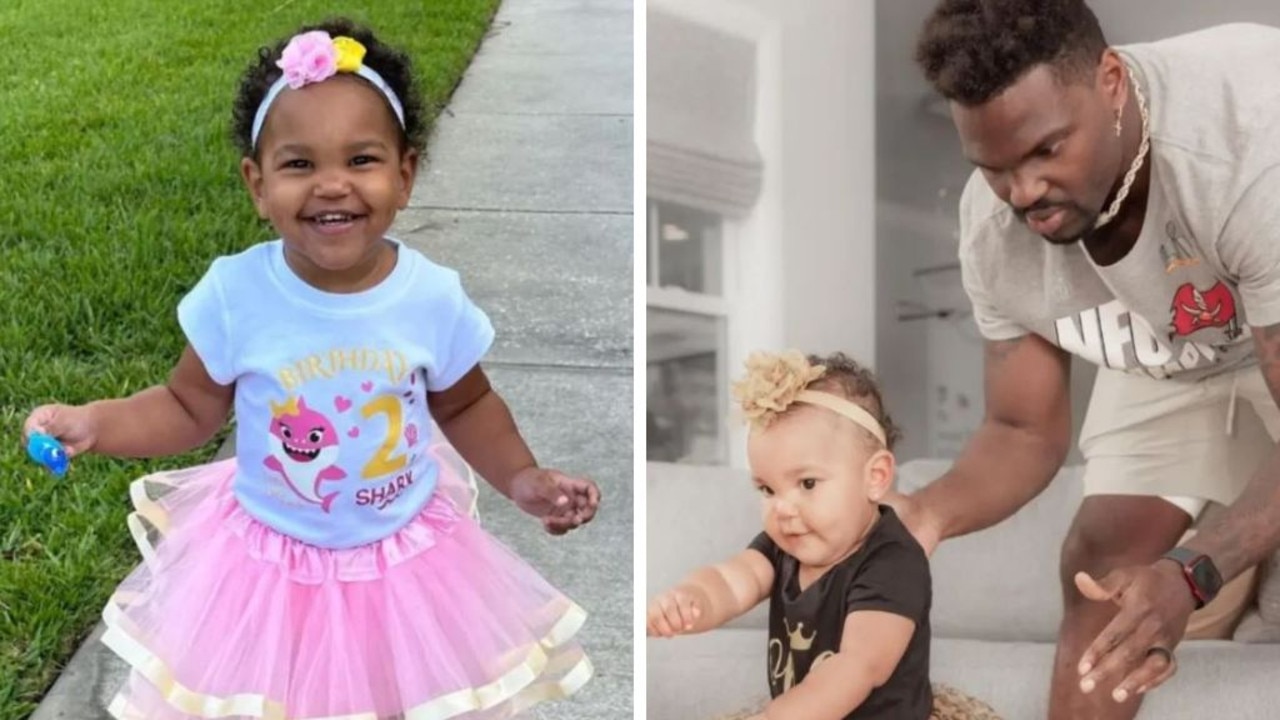 The Bucs team is rallying around their Pro Bowler during this difficult time, and they will hopefully continue to offer their support in the weeks and months ahead.
Our thoughts and prayers are with the Barrett family as they navigate this incredibly difficult time.