The Tampa Bay Buccaneers perhaps never rely on Baker Mayfield and Kyle Trask that they did on NFL GOAT Tom Brady who led the Bucs to win their second Super Bowl title after the first one in 2003.
Brady changed the team's losing culture and stand themselves as one of the best contenders, hence following his retirement the team seems to lack the tough quarterback power that Mayfield and Trask fill in a great number while competing for the starting quarterback job. Nevertheless, Mike Evans, the team's wide receiver, enjoyed it because he saw it as excellent preparation for their success in the upcoming season.
Mike Evans remains positive on post-Tom Brady era QB battle
As soon as Brady announced his retirement in February, the Bucs team brought Mayfield to Tampa Bay on a one-year contract to compete for the starting role under center for the Bucs in 2023 with Trask. Both of them seem optimistic and are working a lot to grasp the job and mark him as the best contender for the spot.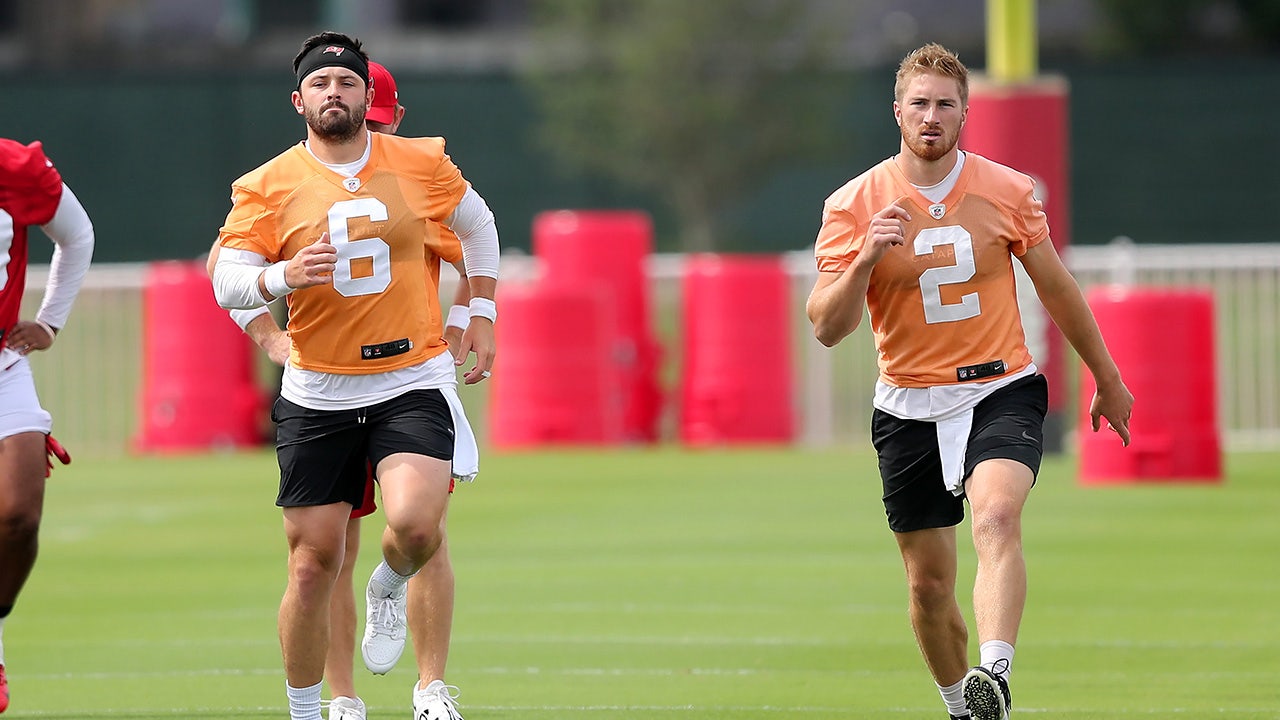 According to Evans, the Bucs have a great opportunity to win some games while engaging them in a battle and giving it their all to show their gratitude because they are vying for the starting position. The wide receiver saw a significant improvement in Kyle after considering Mayfield as a rival while the former Rams player had already demonstrated his strength in practice.
"Kyle's improved a lot," he said. "I'm really impressed with what I've seen from Baker. Whoever the quarterback will be, I'm positive they're going to make the right choice and we're going to win some games."
Who is better Baker Mayfield or Kyle Trask?
With six years of experience, Baker joined the Bucs after passing for 16,288 yards and 102 touchdowns with the Browns, Panthers, and Rams. Contrarily, Trask is an unproven quarterback who began his NFL career in 2021 after being selected by the Buccaneers with the No. 64 overall pick and played in two games throughout two seasons.
If the Buccaneers are serious about replacing the seven-time Super Bowl champion, they must go with Myafield while giving Kyle the chance to improve his flaws and win the job, just like Jordan Love did with Aaron Rodgers.
Up until this point, Mayfield's victory was widely anticipated; despite this, it is clear from Evans' statement that the former Rams quarterback will find it difficult to maintain his position if he were to win the job in light of Trasks' motivation for attaining it.