Buffalo Bills players to show decals on helmets in support of racial injustice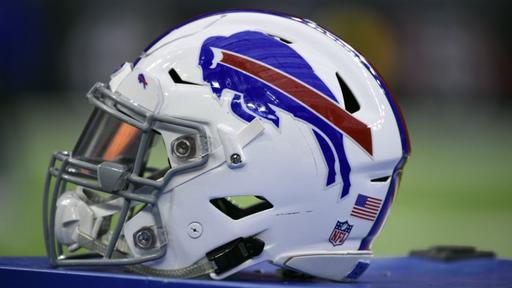 People have become aware of the injustice towards African Americans and minorities in the USA. It does not matter the color of our skin as everyone should be treated equal and to support the Black Lives Matter movement the National Football League permitted its players to show messages in the form of helmet decals.
Ahmaud Arbery.
Black Lives Matter.
It takes all of us.
Elijah McClain.
Stop hate.
Breonna Taylor.

These names and phrases will be on our players' helmets this season. This is why it matters. pic.twitter.com/9POO35uS8i

— Buffalo Bills (@BuffaloBills) September 12, 2020
Today, we saw Buffalo Bills releasing a video where they announced their players would be speaking out for racial injustice and would stand with the BLM movement to oppose police brutality.
Buffalo Bills season opener is this Sunday against the New York Jets and their players will debut wearing their preferred message and slogans on their helmet decals. Plus, the players and staff of Buffalo Bills are donating around $1 million to Public Schools in Buffalo for better social justice reform.

These are some of the names and phrases that will surely be on the helmets of Buffalo Bills players all throughout this season:

Here are some of the slogans collected from their official video on YouTube which will be displayed on Buffalo Bills players helmets this season:
-Tremain Edmunds: "Black Lives Matter"
-Josh Allen: "It Takes All of Us"
-Devin Singletary: "Stop Hate"
-Jerry Hughes: c
-John Brown: "Black Lives Matter"
-Dawson Knox: "Stop Hate"
-Levi Wallace: "Ahmaud Arbery"
-Harrision Phillips: "It Takes All of Us"
-Dion Dawkins: "Elijah McClain"
-Micah Hyde: "It Takes All of Us"
-Siran Neal: "Black Lives Matter"
-Mario Addison: "It Takes All of Us"
We all know how strict the NFL is about their players showing messages in support of any social movement. This brings us to the time when Colin Kaepernick showed the whole world and NFL players to stand against what they believe is right and support their movement. This was a couple of years ago, now the NFL as a whole has become more progressive evidence of how they are allowing their players to show messages on their helmets in support of the Black Lives Matter Movement.

We pray for a world where every human being will be judged based on their merits not based on the color of their skin or their ethnicity. A world where everyone will be treated equally. We proudly stand in support of the black lives matter movement.