With the NFL GOAT Tom Brady retiring from the sport following an illustrious career, the torch has seemingly been passed to the Kansas City Chiefs star quarterback Patrick Mahomes to moonlight as the NFL's next potential GOAT.
However, the equation didn't keep Mahomes away from including Brady's name in the top spot of his greatest quarterbacks of all time list as it is hard for any footballers to match the number of accolades the recently retired QB achieved in his long career.
Who are the top five quarterbacks on Patrick Mahomes's list?
Mahomes recently answered some interesting questions from Complex's Ben Felderstein. The reporter asked if Patrick had a top five quarterbacks of all time list and the Chiefs QB candidly revealed his picks, with the Tampa Bay Buccaneers legendary QB Tom Brady at the top of the list.
"Yeah, I mean, you got to say Tom's 1."
The young football prodigy took five names for the other four spots including the Indianapolis Colts Peyton Manning, the New York Jets Aaron Rodgers, Joe Montana, San Francisco 49ers Dan Marino, and Denver Broncos John Elway.
"But if you talk about the legends of the game, Tom, Peyton Manning, obviously Aaron Rogers, Joe Montana, and then it gets down to Dan Marino or John Elway to round off your top five."
The 27-year-old inked a number of accolades at a young age, although the QB admits there is a long way to go to match the incredible records of the past legends.
"But I mean there's some great quarterbacks that played this game, man, I'm trying to learn from them because even though the game has progressed, there's still stuff in the past that helps you become a better quarterback."
How many Superbowl titles does Patrick Mahomes want to chase?
Felderstein asked the Super Bowl MVP if there was a number of Super Bowl titles he had in mind, Mahomes answered frankly saying he would aim at grabbing the most number of titles, albeit breaking Tom's record of wearing seven rings is not a piece of cake.
"As many as possible. I mean, they're so hard to win. Everybody's going to say you want to chase Brady and try to get to eight or whatever. I don't know if I'm going to play until I'm 45, so I'm going to try. My kids will be already out of high school if I play that long, so I don't know, we'll see when we get there," he said.
"But I'm going to play this game until I can't play at a high level and try to take care of my body. But I'll try to win as many as possible. And I mean, you think of eight or whatever Tom won, that seems crazy now, so I'll take it one at a time, but I'll try to win as many as I can," he further added.
TB12 spent 23 seasons in the national football league with the New England Patriots and Tampa Bay Buccaneers, owning multiple titles and accolades including seven Super Bowls, three MVPs, and two Offensive Player of the Year awards.
Patrick himself too achieved remarkable success including two rings and two league MVP titles in his name throughout his first five seasons as a full-time starter on the football field, hence, he also has the potential to fill the void left by his fellow Bucs legend.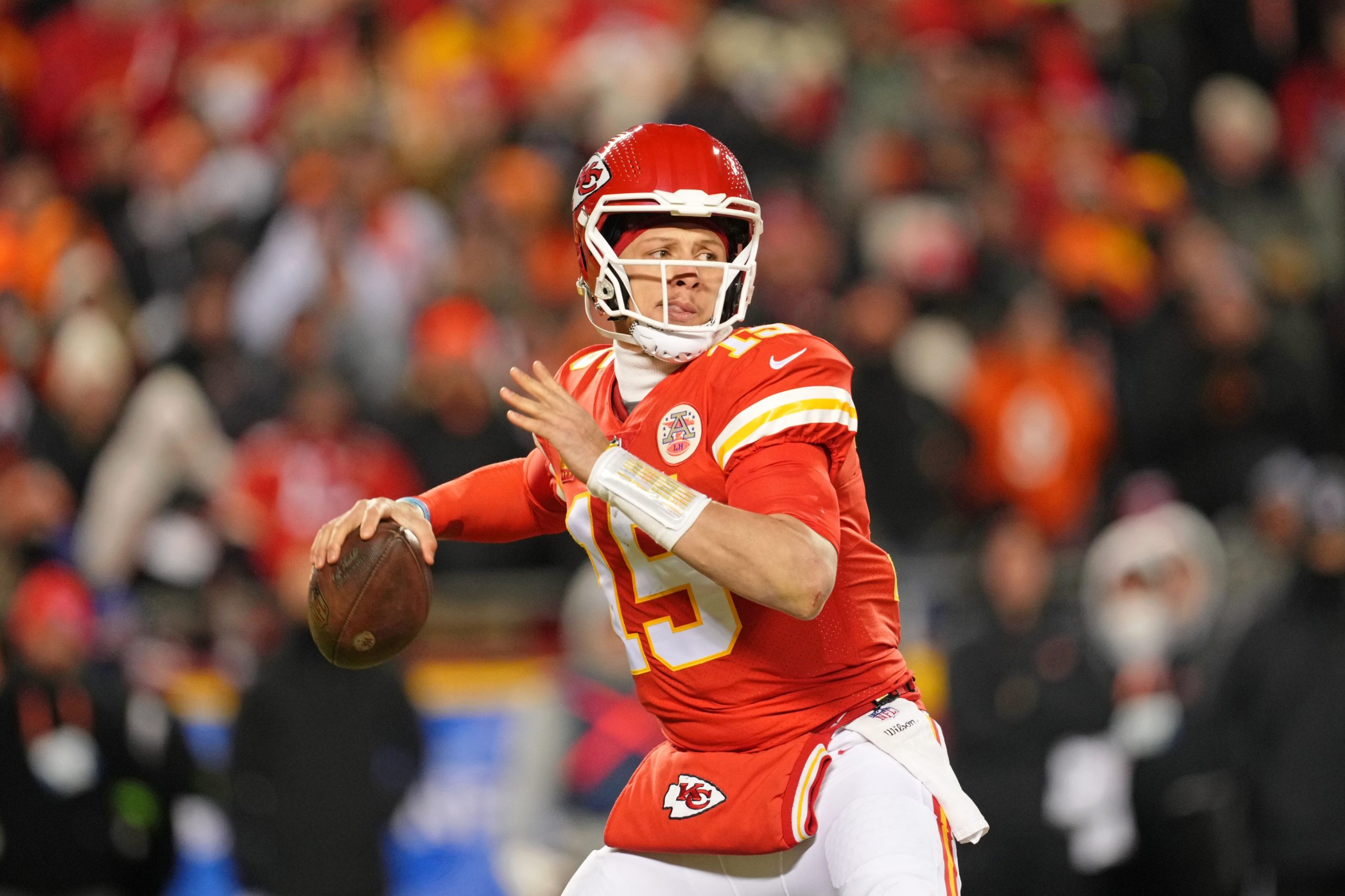 What's your take on Mahomes' list of the best QBs? Do you think that he can also eventually glorify the NFL field like these great figures? You can share your thoughts with us in the comments.