San Francisco 49ers' rookie quarterback Trey Lance has been honing his skills during the NFL offseason, attributing to the invaluable training sessions he underwent alongside the Kansas City Chiefs star quarterback Patrick Mahomes.
The 49ers traded three first-round picks to select Lance with No. 3 overall in the 2021 NFL Draft and he was the third quarterback off the board, behind Trevor Lawrence and Zach Wilson.
The 49ers first-round pick completed 192-of-287 passes for 2,786 yards, 28 touchdowns, and zero interceptions in 2019 as North Dakota State's QB, however, he got plagued by injuries shortly after his debut in national football.
Patrick Mahomes helped Trey Lance make a 'substantial jump' in his workout
Jeff Christensen, the private QB coach for both Lance and Mahomes, opened up to The Athletic's Matt Barrows to discuss the rookie's improvement over the past week while working alongside Mahomes.
"I said, 'Watch this. Watch what he does here. It was something I was telling him to do that he wasn't quite doing", he said.
Christensen says the 49ers QB got his inspiration by watching one of the NFL's flashiest quarterbacks throw beside him on the field.
"And then he saw Patrick apply it perfectly. And I think that visual buy-in, that mental buy-in, helped him past that mental hump", he added.
Accuracy has been an issue for Trey since he was drafted in San Francisco, but now the QB assured the young star's improvement on the scrimmage while citing it as a 'substantial jump'.
"And to his credit, he just kept getting better. (Over) the last seven days, every day was a substantial jump", Jeff stated.
After entering the league last season, the 49ers QB1's 2022 campaign was cut short due to a fractured fibula in Week 2 and he also broke his right index finger during a preseason game in his rookie year, leading to a change in the way he delivered the football on the field.
Hence, Trey may not be the starter for the team this year, albeit he can moonlight as a hero in the training camp by showing some athletic prowess.
However, the North Dakota State alum's progress during the offseason has likely put him in a strong position to make an impact. Despite unfortunate injuries, his improved performance and understanding of the game have fueled optimism within the organization and fan base alike.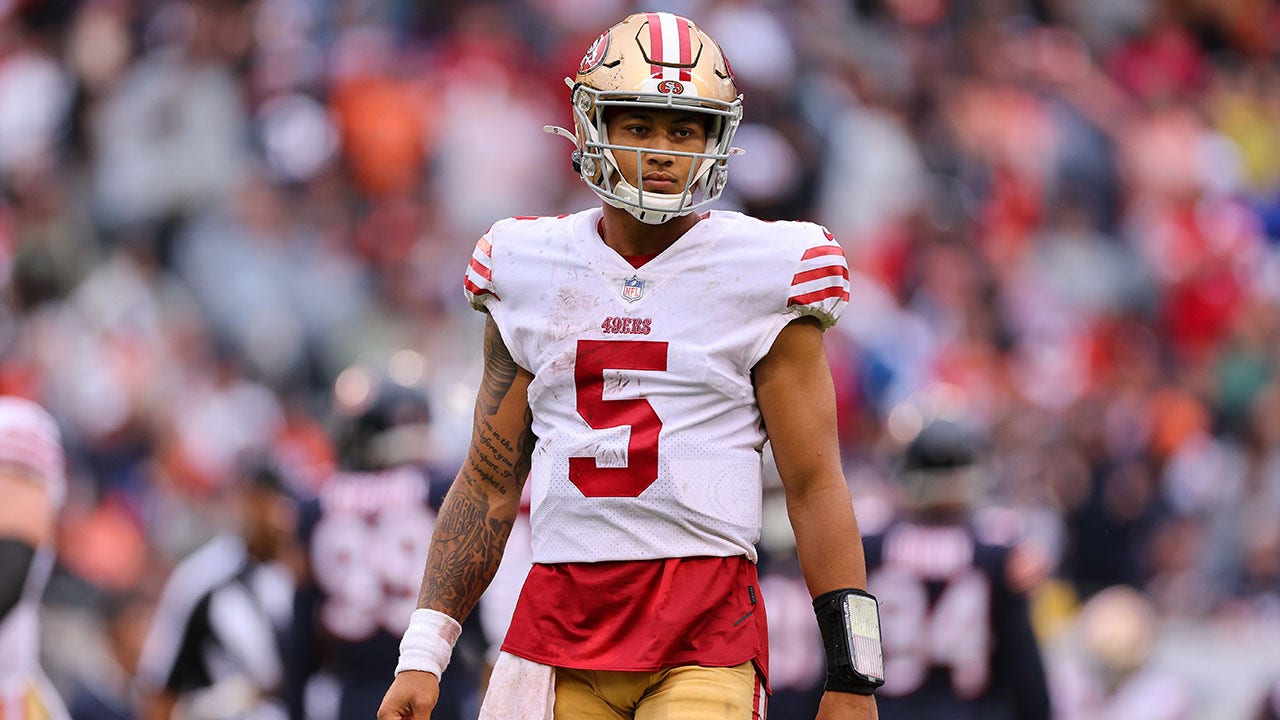 The offseason provides NFL players with an invaluable chance to fine-tune their abilities and learn from the best in the business. Fan's eyes will be on the promising rookie as he looks to translate his improvements into on-field success for the San Francisco squad.