Chiefs tight end Travis Kelce and quarterback Patrick Mahomes remained a partner in crime for more than five years and led Kansas City with two Lombardy trophies. So when Patrick comes under fire from other athletes, it's not unnatural for Kelce to come to his aid.
As the Bengal's wide receiver Ja'Marr Chase recently affronted Mahomes in respect of his quarterback power, the Chiefs tight end seems to have found a solid reason to throw some criticism back to Chase in support of his friend.
Travis Kelce fires shots, Ja'Marr Chase
The story began with the Bengals' quarterback Joe Burrow. In a press conference, the star quarterback claimed Patrick was the best QB in the league now, in contrast, his teammate wide receiver had a different thought in this regard. Ja'Marr stated Burrow as the best quarterback while taking jabs at the Chiefs quarterback with "Pat who?"
Within a week, Pat showed his supremacy in the league after receiving a ring for the teams' latest title winning with a picture in which he focused his two Super Bowls. And now his friend in weal and woe came in front to reply for Mahomes on his recent appearance on the New Heights podcast.
The 33-year-old claimed Chase's remark as a bold one, especially when aimed at the guy who already named himself the second-youngest quarterback to ever win multiple Super Bowls after Brady.
"Thought it was a little bold," he said. "Guy's a two-time league MVP, two-time Super Bowl MVP. To say 'Pat who' is like . . . I don't know."
Pats led the league in passing yards (5,250), and passing touchdowns (41) and were second in passer rating (105.2), finishing just 0.3 points behind Tua Tagovailoa, so the Bengals' wide receivers' comment came as the worst criticism for the chiefs tight end who warned him for his irrelevant and baseless statement.
"It is what it is, dog. Who doesn't love some good locker room banter, man? Shoutout to Ja'Marr Chase for holding it down for his QB, but don't you ever disrespect Pat Mahomes now. If you want to talk your s—, talk your s—, pimp. Just better back it up."
How many Super Bowls has Patrick Mahomes been in?
The 27-year-old' quarterback has appeared in three Super Bowls: LVI, LV, and LVII, and established his dominance in the league after recording 2-1 in those occassions.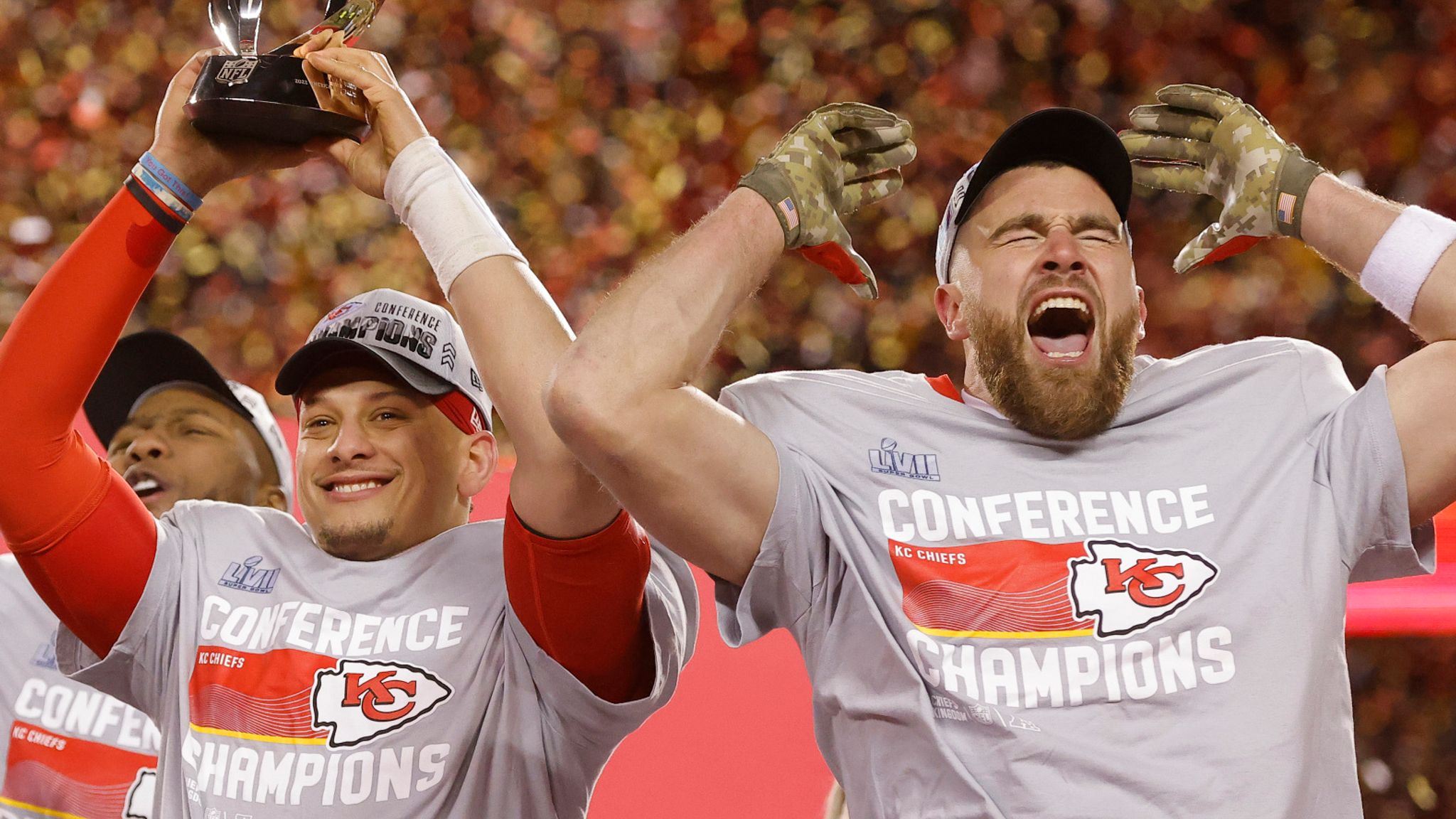 In his third season back in 2020, Mahomes made his first Super Bowl appearance, and the Chiefs' hero won that game by defeating the San Francisco 49ers while recording 286 yards, two touchdowns, and two interceptions with the game's MVP, additionally, on February 12, he bagged his second big title over the Philadelphia Eagles.
Like Brady-Gronkowski, the Mahomes-Kelce duo is also a great representation of friendship on and off the field. Both the Chiefs players collected appreciation for their banter and on-field accolades.
What is your take on Patrick's performance? Share with us below!