Adam Copeland better known as Edge, has said that his time with WWE will be over soon at the end of September 2023. In his hometown of Toronto, he faced off against Sheamus for the last time under his current contract. After the match, he might receive an offer from WWE but that was said to have fallen short of his expectations, prompting talk of his joining AEW, where his buddy and former coworker Christian Cage is employed.
Previously, Cage avoided discussing Edge's possible shifting to AEW. However, he seemed to refer to his old tag team teammate, Edge, during a recent promo on Dynamite.
Christian Cage hints at reunion with Edge
During the Coffin Match at All In, Christian Cage spoke about his previous fights and his most recent loss. His tag team partner in the match was Swerve Strickland, and their opponents were Sting and Darby Allin. Cage admitted that they lost but claimed that he wasn't the one that was buried alive.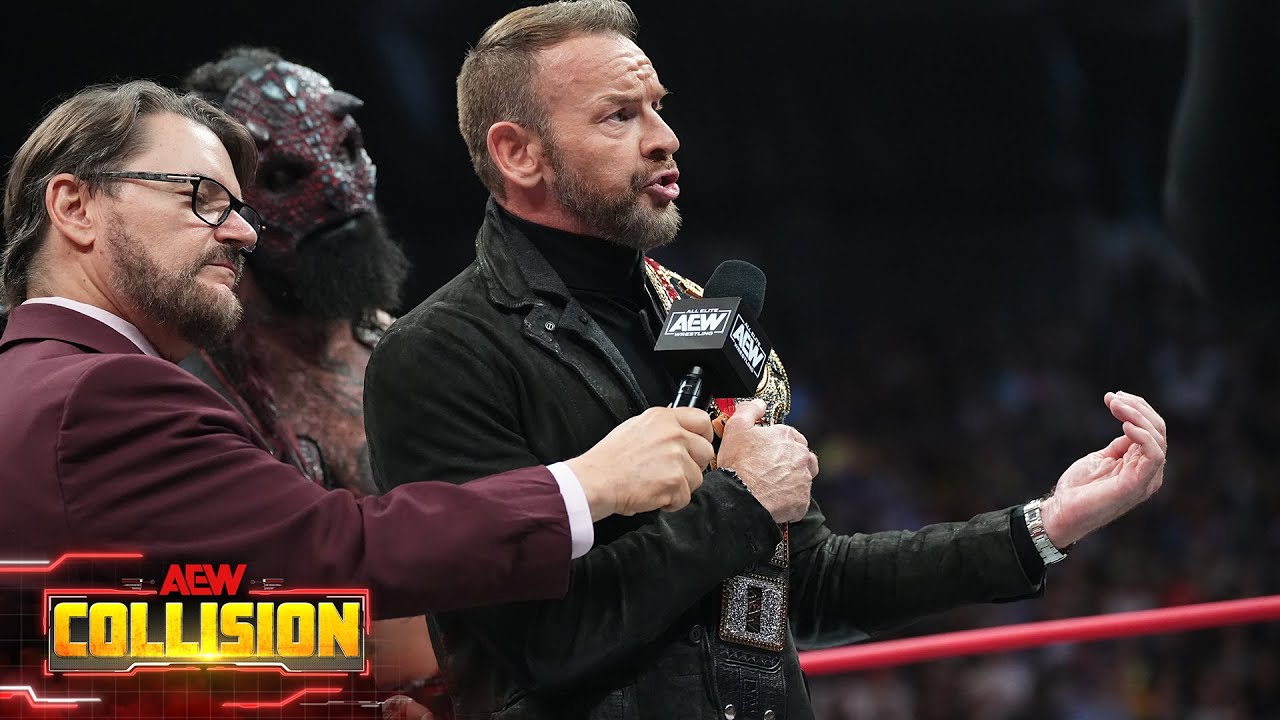 He said he didn't have his usual tag team partner, which could be a reference to Edge. It is important to note that Edge has been heavily linked to AEW recently. Cage then said that he picked Luchasaurus as his partner for next week's match on Grand Slam against Sting and Darby Allin.
👀👀👀 #AEW #AEWDynamite pic.twitter.com/3Rvj0Dsb4R

— Dorby Allen (@DorbyAllen) September 14, 2023
Fans are having mixed reactions over the rumors and many feel that Edge should definitely join AEW with Christian Cage given their history together. However, many think Edge may not be partnering up with his former buddy anytime soon, as WWE fans want him to continue with the brand.
Edge reportedly removed from WWE's internal roster
Following his last match against Sheamus on 18th August, the R-rated star of WWE was supposedly removed from WWE's internal roster today, prompting fans to speculate about his potential shift to AEW.
PWInsider reports that Adam 'Edge' is now listed as "miscellaneous" on WWE's internal roster. Signed but not currently employed celebrities are included on this list.
Neither the Raw nor the SmackDown rosters include Edge. Steve Austin, Big E., The Undertaker, Titus O'Neill, and Braun Strowman are among the other stars on this confidential roster. These are individuals who have ties to the firm but aren't actively performing because of injury or retirement.
Among wrestling fans, this revelation was met with a range of emotions. From speculations about his legacy in WWE to excitement at the prospect of him moving to a new organization, many felt it was a welcome move for Edge to join the AEW.
In light of the circulating rumors, the 49-year-old superstar is expected to make his AEW debut soon.
Is it something you're looking forward to? Share with us below.