Novak Djokovic's rise to tennis stardom and financial wealth hasn't come without its struggles. Coming from a war-torn Serbia, Novak has built a stellar career after spending much of his early days scrambling for financial assistance. While his flawless game did help him achieve success, there was also a lot of time spent hopping across coaching platforms.
In a world dominated by soccer, tennis has found its way to the top and boasts high viewership. Yet, the vast consortium of athletes in tennis leaves many sportsmen struggling for monetary success.
Novak Djokovic discusses "failure" of tennis
'Why am I here, playing for literally $6?' said Noah Rubin, an American former Wimbledon junior champion. Sumit Nagal, India's number one tennis player, recently revealed his bank account had 900 euros in it.
The struggle is real. Players often earn so little money competing in tournaments that the sheer cost of travelling, stay and obtaining coaching staff leaves a deficit in their accounts.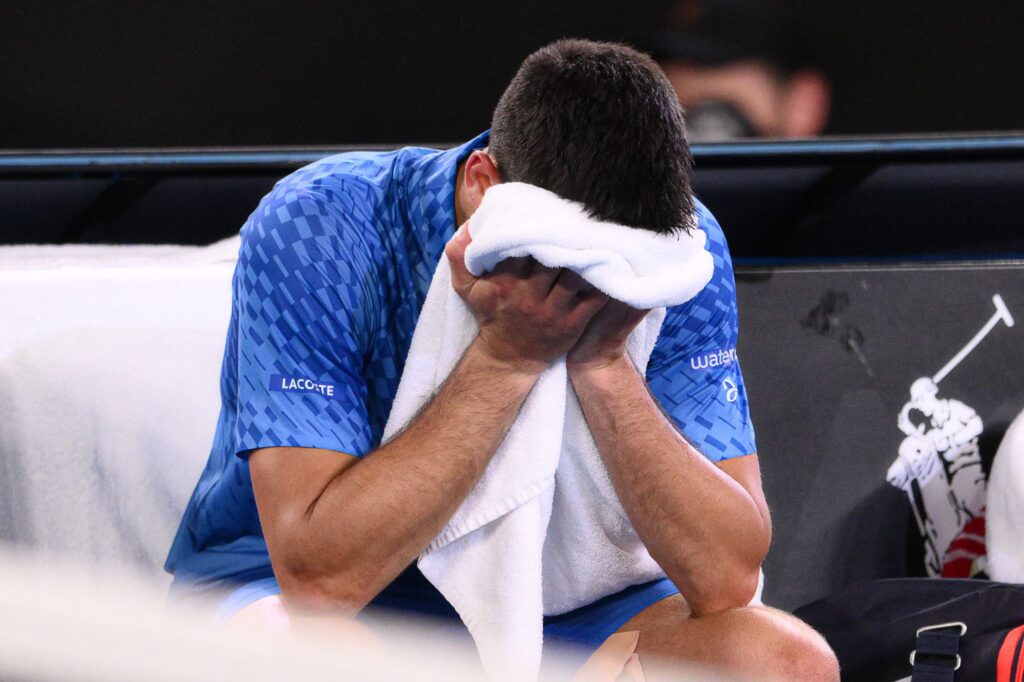 Novak Djokovic, who recently earned a mammoth fee for his US Open title win, has commented on the state of tennis. In the Serbian's opinion, tennis' stature as one of the top sports should benefit the players monetarily. But, reality was often in stark contrast as players got no support from tennis federations.
"I understand the difficulties of paying the costs for travel, coaching and physiotherapy if you don't have the backing of a strong federation. Coming from Serbia, I didn't have any of that. I want to fight for better conditions.", he said.
"It's less than 400 players max for a sport that is one of the most-watched sports on the planet. That's poor. That's a failure for our sport.", he added.
As an individual sport, tennis expects a lot from a player, as one has to obtain help by one's own means. A lack of academic structure often leaves players alone.
Djokovic's earnings from US Open
Novak Djokovic took home a whopping $3 million from the 2023 US Open. The prize covered his seven-match run in New York and was independent of his stay.
The 50th anniversary of equal pay at the US Open meant men and women obtained similar cash prizes. Djokovic's win took his 2023 season earnings to $10.3 million, the highest for any professional tennis player this year.
"I never imagined that I would be here standing with you talking about 24 Slams. I never thought that would be the reality. But the last couple of years, I felt I have a chance, I have a shot for history, and why not grab it if it's presented?", Djokovic had said after his win.
Novak Djokovic also regained the world no.1 ranking from Carlos Alcaraz and will look to close out the year with more successes.
What are your opinions on Djokovic's view on the tennis circuit? Should tennis federations elevate financial standards for athletes? Let us know in the comments section below.