Hulk Hogan, one of the biggest names in the history of professional wrestling and a significant figure in pop culture due to his immense popularity from his time in the squared circle, is also a two-time Hall of Fame inductee.
The Hulkster appears to have had multiple marriages, similar to how he collected championship belts during his prime. Recent news revealed that he got married in a private ceremony to Sky Daily, a yoga instructor.
Hulk Hogan marries Sky Daily following July engagement
Hulk Hogan has finally married Sky Daily, who is not only a yoga instructor but also an accountant and a proud mother of three. The couple had been dating for over a year, and Hogan proposed to her in July, leading to their wedding just over two months later.
Hulkster revealed on Theo Vonn's podcast This Past Weekend that he quit drinking alcohol during the course of his relationship with Sky. He'd go on to say, "I've been with my girl Sky for a while, and everything that I've ever had happened in my life — both of my two marriages — everything bad that's ever happened to me had to do with alcohol."
He went on to add, "During those marriages, there was a lot of alcohol use…" Hogan continued, "But then, when I got with Sky, I started getting an edge [when drinking]. I'd dig and start s—. And all of a sudden, I started losing something I didn't want to lose again. So I said I'm done drinking."
Looking back at Hogan's marriage history
Hulk Hogan was married to Linda Claridge for 26 years, and they were wrestling's most talked-about couple. Even industry legends like Vince McMahon and Andre The Giant were present at the Hulkster's wedding. They went on to have two children, and the couple also ventured into reality TV with 'Hogan Knows Best'. They had a divorce in 2009 due to irreconcilable differences.
Hogan and Linda were also the focus of controversies surrounding their racist remarks. Both are also banned from AEW. Hogan didn't take much time to fall in love again, as he got engaged to Jennifer McDaniel in 2009 and married her in 2010. They divorced each other in 2022.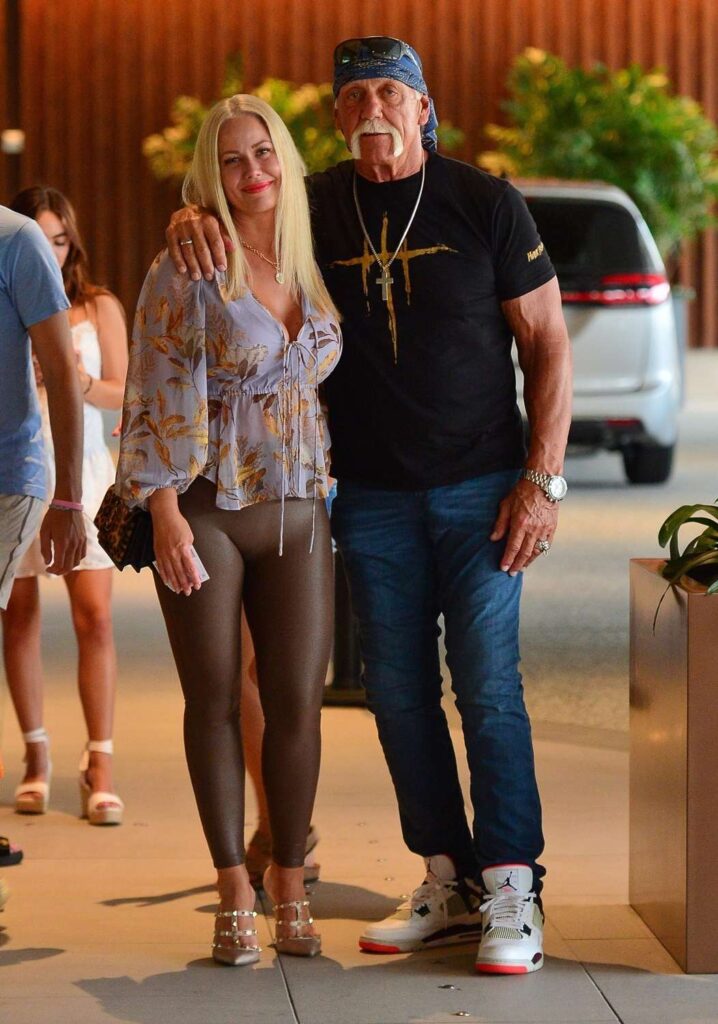 The wrestling giant exchanged vows with Sky in a private ceremony in Florida recently, marking his third attempt at eternal love. Hulk Hogan's relationship with Linda has always been under public scrutiny and it seems like the Hulkster might be going for a more private relationship now.