The Philadelphia Eagles and their head coach, Nick Sirianni, fell short in Super Bow lLVII with a score of 38-35 against the Kansas City Chiefs. Although they played hard, Sirianni has been receiving criticism for his decision on one particular play, but he's not taking it lying down.
With just over 10 minutes to go in the fourth quarter, the Eagles were trailing the Chiefs 28-27 when Sirianni decided to punt on fourth down. Unfortunately, the Chiefs' return man, Kadarius Toney, received the punt and returned it to the Eagles' five-yard line. Kansas City scored three plays later, taking the game to 35-27.
Sirianni has been criticized for his punt decision, as Philadelphia had gone for it twice on fourth down earlier in the game. However, Sirianni stands by his decision and claims that he was not alone in his thought process during that play.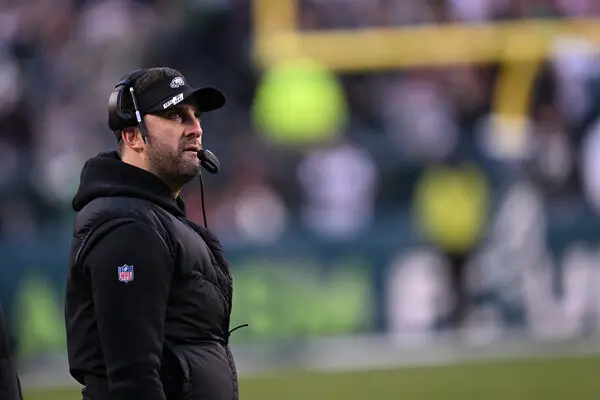 "I think you get 32 out of 32 head coaches punting right there every time, there are no regrets."
Sirianni explained that he thinks all 32 head coaches would have made the same decision and that he has no regrets. He couldn't predict that Toney would return the punt to inside Philly's five-yard line, and if the Eagles had failed in their fourth-down conversation, the Chiefs would have gotten the ball in pristine field position. Although the Eagles' decision to punt will be a crucial moment that fans will look back on, Sirianni thinks it was the best option at the time.
The decision to punt on fourth down during the Super Bowl was a turning point in the game, but it wasn't the sole reason the Eagles lost. Despite the loss, Sirianni stands by his decision and thinks punting put the Eagles in a much better position to succeed. The Eagles' head coach remains proud of his team's performance and looks forward to improving next season.