Tom Brady is widely regarded as one of the greatest quarterbacks of all time, having won seven Super Bowls and numerous individual awards during his illustrious NFL career. However, in a recent feature for NBC Sports, he drew parallels between his own success and that of a different kind of athlete – the legendary racehorse, Secretariat.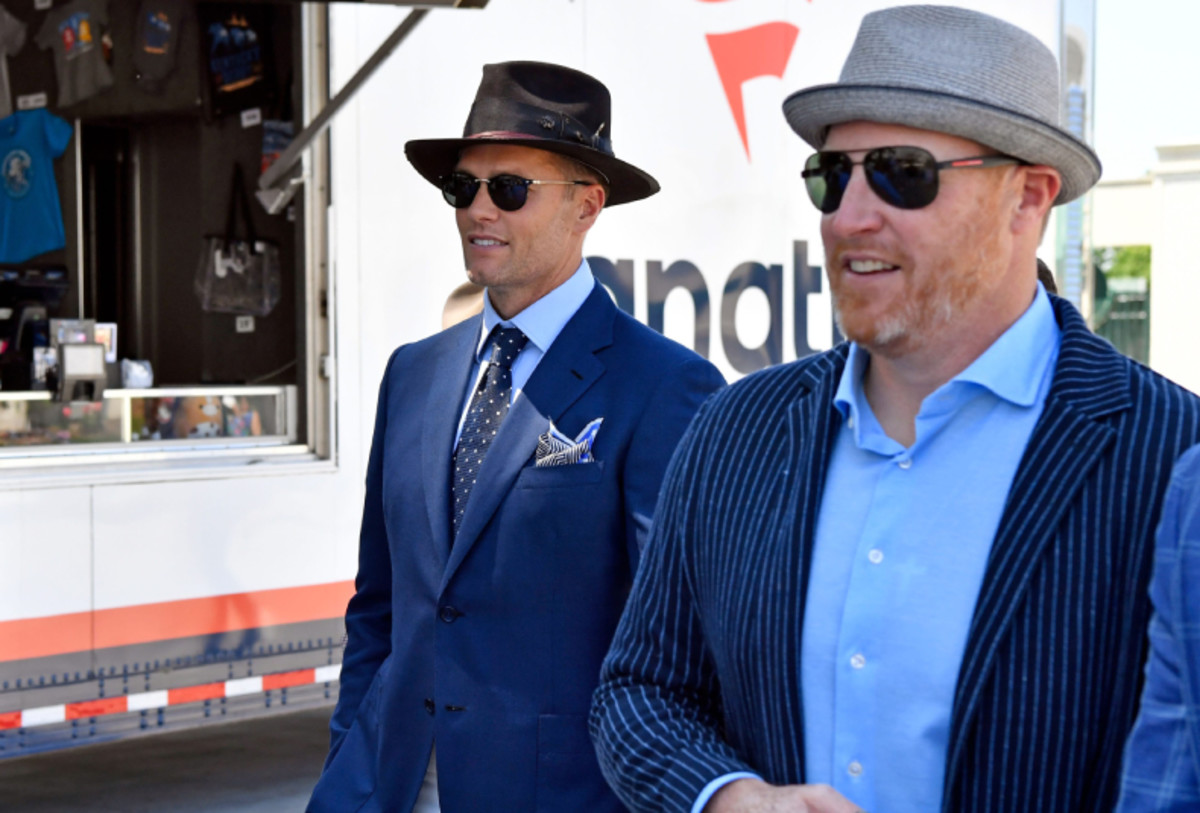 The 2023 Kentucky Derby has recently ended, with Mage winning the first leg of the Triple Crown. However, before the racer, the former NFL quarterback treated fans with a short NBC feature on the legendary horse Secretariat. Secretariat set a record time of one minute and 59.4 seconds for the Kentucky Derby win in 1973 that has yet to be broken.
This year marks the 50th anniversary of Secretariat's dominant win at the 1973 Kentucky Derby, and NBC Sports decided to commemorate the great racehorse with Brady's help. Brady compared his NFL fate to that of the Secretariat, highlighting the moments that propelled them to legendary status.
He mentioned his substitute role for the injured Drew Bledsoe, while Secretariat's owner, Penny Chenery, won a coin flip that resulted in her ownership of the would-be Kentucky Derby winner.
He went on to say that Secretariat stands alone as the greatest of all time, citing his record-breaking win and the fact that no one disputes his status as the best.
Tom Brady concluded nobody is greater than Secretariat
He concluded his tribute by expressing his admiration for Secretariat, stating that the horse's legacy still captivates us 50 years later. Secretariat remains the GOAT of the racetrack, according to Brady, and nobody was faster or greater than him.
"I'm jealous, man. No one argues about who had better defenses or tougher opponents when it comes to Big Red. It's all right there in the history books," Brady said. "So on the 50th anniversary of Secretariat's legendary Kentucky Derby win, let's all salute the GOAT of the racetrack, who still captivates us with his legacy. There was nobody faster. Nobody greater."
As the GOAT of the NFL pays tribute to Secretariat's remarkable legacy on the 50th anniversary of his legendary Kentucky Derby win, it's a reminder that true greatness transcends sport and time. The bond between Brady's NFL career and Secretariat's incredible feats on the racetrack lies in the unwavering commitment to excellence and a determination to be the best.