When you are at the pinnacle of any sport, you are naturally going to ponder the question, "Am I the greatest this sport has ever seen?". Max Verstappen is currently in pursuit of achieving the GOAT title in his career and he believes moving to Ferrari might be the way to go about it.
Ferrari is currently 4th in the Constructor Standings and is trailing behind Redbull by a whopping 187 points, so why would Max Verstappen choose Ferrari as his go-to choice?
Max Verstappen's conditions for a potential Ferrari move
The two-time world champion would not come at an easy cost as his condition for this move to actualize is if Ferrari can provide the "fastest car" on the grid by 2028. Ferrari has been struggling since 2019 to provide a car that is a contender for a race win and it would not be an easy feat to secure the tag of fastest car by 2028.
"Racing is in the DNA of our company. So Formula 1, World Endurance Championship, we will keep investing there because we see a lot of technologies that can go from the track to the road," quoted Ferrari CEO Benedetto Vigna after the recent impressive Le Mans victory.
Hence we can be assured that Ferrari would do everything in their power to improve the car and get the seat warmed for Mad Max in the coming years.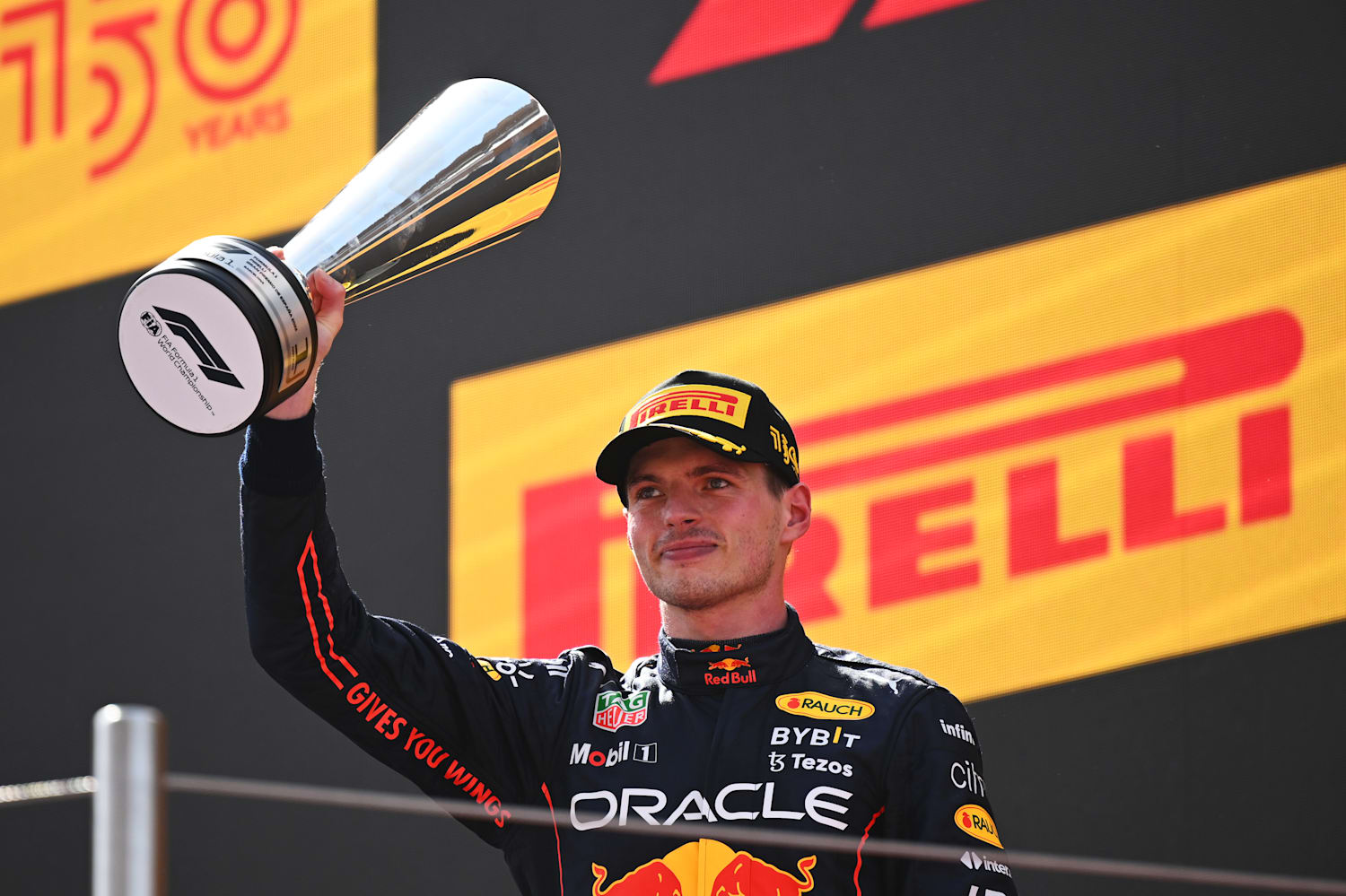 Will Max Verstappen stay at Red Bull?
Max's contract is up in 2028 with Red Bull and the Dutch star is looking to make a move that could potentially put him alongside the greats like Schumacher, Senna or Hamilton.
Ex-Le Mans Winner, Richard Bradley quoted "And when I say that, we look at [Michael] Schumacher, we look at [Ayrton] Senna, [Lewis] Hamilton, and the one thing that defines all of these guys is that they were able to win in a substandard car and take a manufacturer to a position where they weren't winning at the time, but then they're able to bring them back there."
"Schumacher doing it with Ferrari, we had Senna when he was at Lotus, we had Hamilton at McLaren after the new rules came in in 2009 and then of course with Mercedes" Bradley substantiated. It is now clear why Max would wish to move to a substandard team like Ferrari.
The possibility of the current world champion moving to Ferrari is very high but at the very same time, we also have to consider the resurrection of Mercedes and the potential of their car in the future. We can only bear witness as time tells us whether Max would ever consider moving to their direct rivals