ROKiT boss Jonathan Kendrick, a former Williams Formula One team sponsor, has filed a $149 million lawsuit against the F1 team in a Florida court, seeking compensation for reputational harm.
Williams dismissed the case, which claims that the squad made "fraudulent statements" when it signed the agreement with mobile phone firm ROKiT, as "spurious."
ROKiT says that Williams promised a competitive car in 2019 despite understanding it did not have the funds to back up that assertion.
In addition to the team, the lawsuit names as defendants former assistant team principal Claire Williams, as well as former team leaders Mike O'Driscoll, who served as CEO, and Doug Lafferty, who served as CFO. As a consequence of Dorilton's takeover of Williams, all three departed the team in the fall of 2020.
Larry Klayman, a well-known lawyer who has previously been engaged in several high-profile legal actions, has initiated the case on behalf of parent companies ROKiT World Inc and ROKiT World Limited.
What are the claims of the allegation?
ROKiT CEO Jonathan Kendrick inked a three-year deal with Williams in January 2019, and his company served as the team's main sponsor for the entire season.
The contract was later renewed for another two years in 2019, and an extra agreement with the subsidiary ROKiT drinks business was also reached.
ROKiT met its cash obligations in 2019, and the company's logos were on the vehicle for the postponed Australian Grand Prix weekend at the start of 2020.
However, a disagreement developed between the two groups during the COVID interruption that followed before the season's postponed start. ROKiT claimed that it had not gotten the legally owed rights due to race cancellations, while Williams mentioned late payment of sponsorship fees.
When F1 first revealed a restricted calendar, ROKiT claims it proposed to pay a percentage of the agreed-upon fees. However, Williams terminated the sponsorship agreement in May, before the season began, while the F1 team was negotiating with possible new owners.
The disagreement over the unpaid costs for 2020 was eventually resolved at the London Court of International Arbitration, where Williams succeeded. Now Rokit is again suing this time in a Florida court as they have uncovered new evidence and witnesses to back up their claims.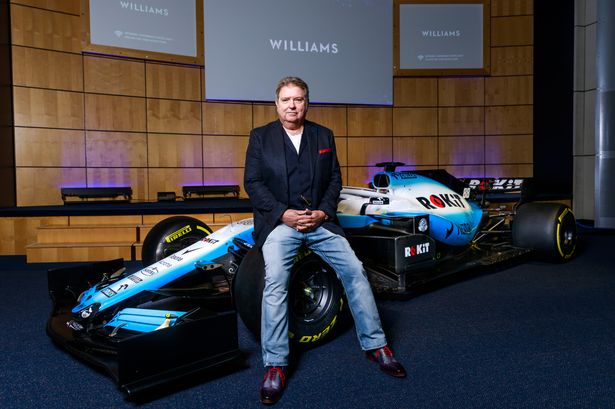 What did Jonathan Kendrick say about the allegation?
ROKiT head Jonathan Kendrick, on the other hand, is confident that he has a case.
Speaking to Motorsport.com, "I don't want to do this, but we think we've been wronged. Why this came about was that COVID hit and the whole [2020] season was canceled. That's why we didn't pay them."
"And then the season, if you remember, was only going to be 50%. So we offered 50% in writing. And they refused and immediately after that canceled our whole contract, and sued us for the whole amount, even though we wouldn't have anything on the car."
"I've got the emails saying we'll pay you half, and then they canceled it on Instagram, they didn't even tell us."
He further said, "I really didn't want to do this, I really didn't. But because they've come after us, I've got no choice. I don't like it, but it's not fair the way it was done."
ROKiT has not appeared in Formula One since its separation from Williams in 2020. It does, however, maintain involvement in racing through Formula E, the British F4 championship, and superbikes.