Spain fired Luis Enrique after their World Cup exit due to a defeat against Morocco. Earlier this week, the board stated that they will not renew Enrique's contract because he was useless to them.
Enrique is now looking for a new job and hopes to find one soon. He wants a new challenge and would be felt disappointed after the humiliating World Cup exit.
The tactical abilities of Enrique were questionable whereas Spain lacked boldness and directness. Everything seemed to be falling apart after a promising start to the tournament. A fresh start, on the other hand, could be a boon for the 52-year-old Spaniard.
"It's been intense," Luis Enrique told when he broke the silence for the first time. "My time with the national team is over, and infinite possibilities open up."
"I'm in a moment of my career where I feel excited and ready to take over a club. You can work in more detail and with more precision than you can with a national team. This period [of my career] is over."
People criticised him heavily for unique squad selection, with some accusing him of favoring Barcelona players and allowing a weak team to play every match. He passed over veterans like Sergio Ramos and Thiago Alcantara, and he didn't even call up Rodrigo, who has been flying high in the English Premier League recently.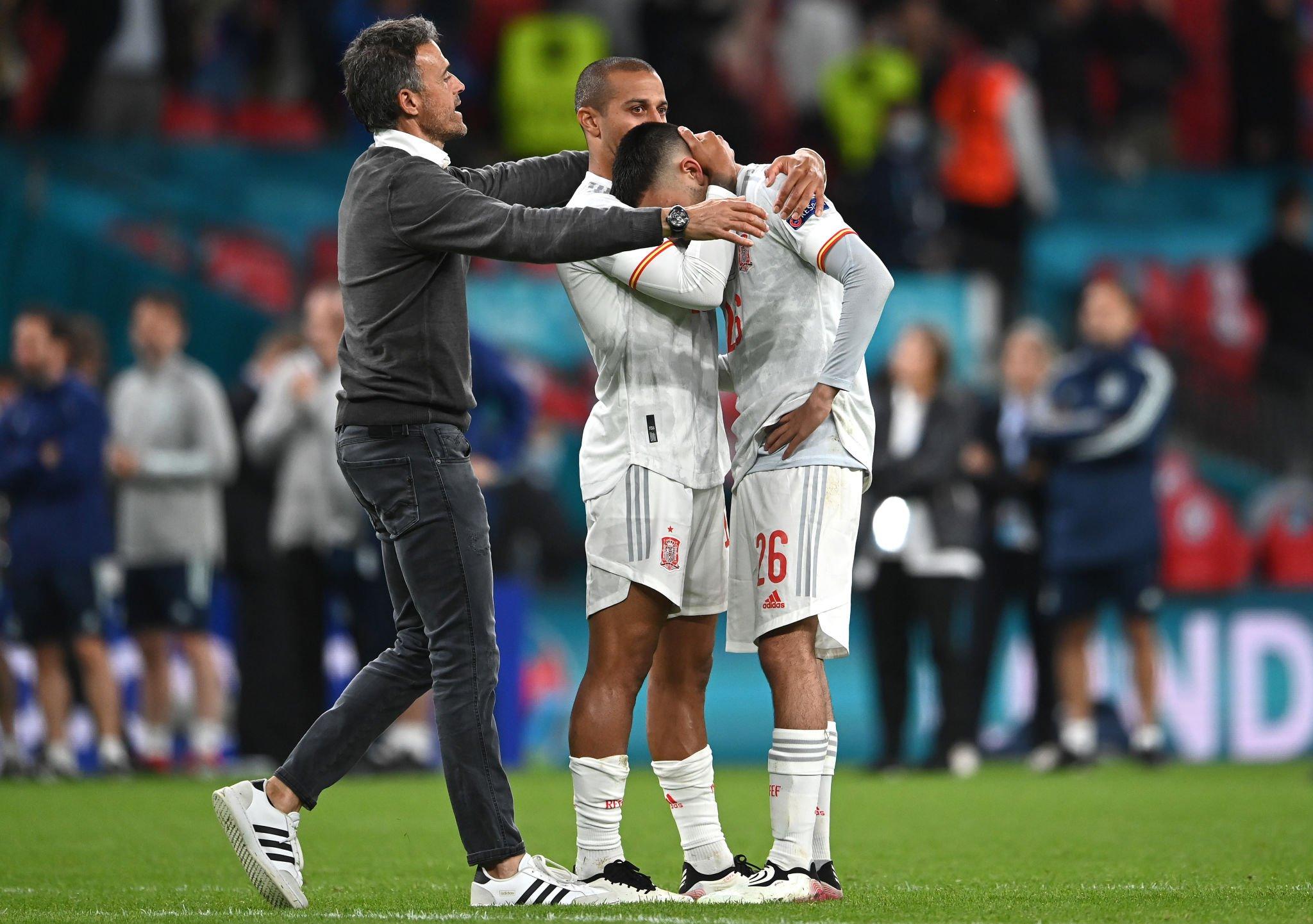 He believed, however, that what he had done was right for his team, only to be opposed by the entire footballing world. He has spoken out about the four semi-finalists, claiming that Spain is superior to them.
"I think we've missed a very good opportunity," Luis Enrique said. "I look at the semifinalists (France, Morocco, Argentina and Croatia) and I don't think any of them are better than us. We are unfortunate and we were the most deserving team to win the cup."
Spain has given so many passes between themselves with no real threats to the opponents and eventually passed the World Cup for someone to win. The next step in his career will be critical. He'll be hoping for better execution of his plans.