Nikola Jokic, the standout star of the Denver Nuggets, has firmly established himself as one of the premier players in the NBA. However, Jokic's perspective on basketball is refreshingly grounded in his priorities outside the sport.
Having delivered remarkable performances throughout the 2022-23 season, following his consecutive MVP awards in previous years, Jokic has made substantial contributions to his team's success. Despite not securing the MVP accolade this season, which went to Joel Embiid of the Philadelphia 76ers, Jokic's impact on the court has been undeniable.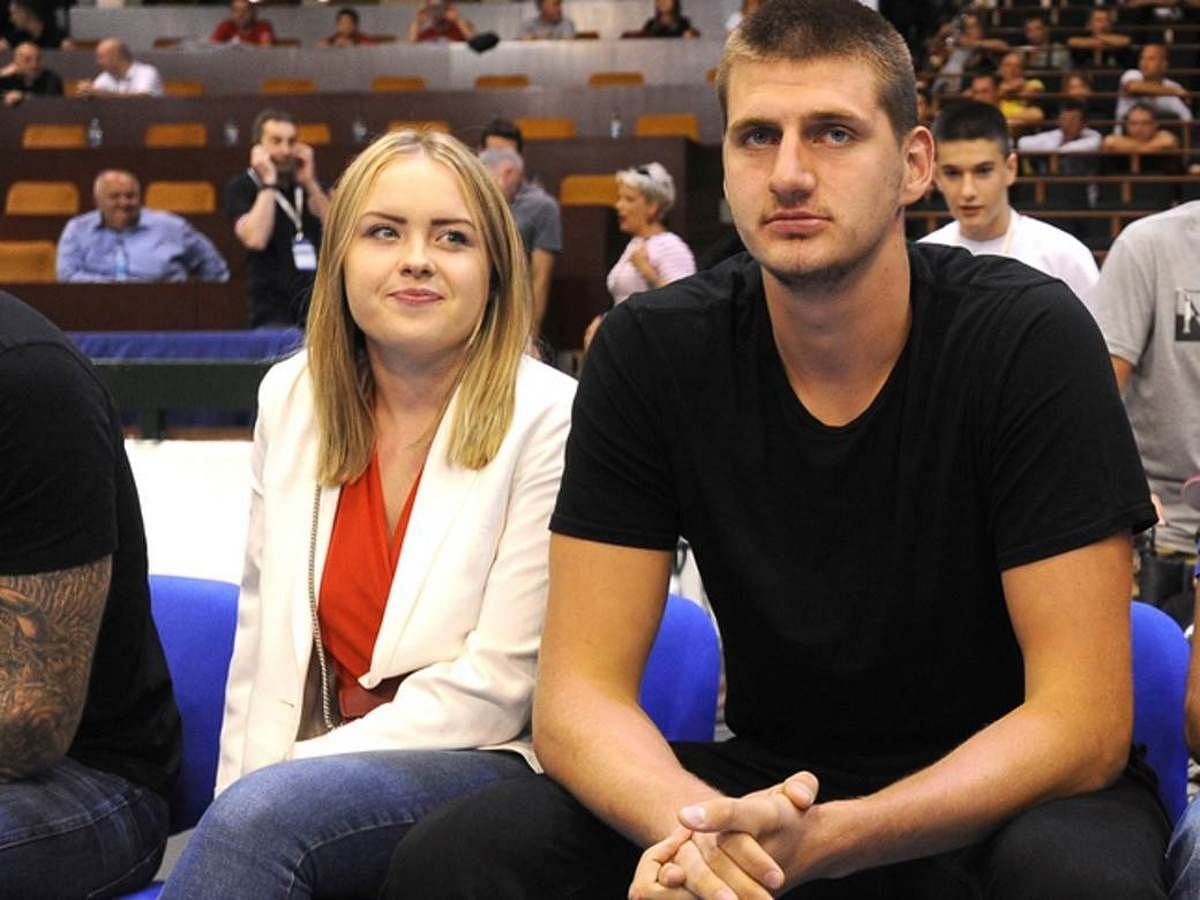 But he believes that he is not here only to play basketball and that his family is also very much important to him. It is a known fact that Nikola Jokic wears his engagement ring in every game in his shoelace.
NBA vs Family: Nikola Jokic has his priority straight with Basketball career
Under Jokic's leadership, the Denver Nuggets achieved a historic milestone by reaching the NBA Finals for the first time in franchise history, presenting a remarkable opportunity to capture their inaugural championship title.
During discussions about their journey to the Finals, Jokic fielded questions that extended beyond basketball. One query touched on the significance he assigns to the game. In response, he candidly expressed:
"Nah. That cannot help you. I knew that even before, that basketball is not the main thing in my life, and probably never [will] be. And to be honest, I like it because I have something more at home, [something] that is more important than basketball. I think that's [what I've] learned. I already knew that, but this kind of proved that I was correct."
In his remarks, Jokic expresses his love for his family in a way that makes it clearer how important to him his family is than basketball. Witnessing how the best NBA player approaches the sport more as a passionate pastime, putting his life in perspective away from the court, is both touching and mildly humorous.
Jokic to potentially win championship this season after sweeping LeBron James' Lakers
While Denver Nuggets fans are elated about their team's upcoming NBA Finals appearance, Nikola Jokic seems to have tempered his excitement. Following the team's sweep of the LA Lakers in the Western Conference finals, Jokic expressed that the victory didn't evoke the overwhelming emotions he had anticipated.
"When we won, the win was nice," Jokic admitted. "But like a half hour after that, it was just okay. I thought it was going to be a much bigger feeling, to be honest. I thought I was going to have bigger emotions when we won the game."
Despite Jokic's underwhelming emotional response, the Nuggets are in a favorable position. They vanquished the Lakers, earning Jokic the Western Conference Finals MVP title and eliminating the only team with a dominant big man capable of challenging him.
As they prepare for the Finals against either the Miami Heat or the Boston Celtics, the Nuggets hold a significant advantage. Both potential opponents are likely to be fatigued from a grueling seven-game series, while lacking a big man of Jokic's caliber. Coupled with Denver's exceptional execution, the Nuggets have a strong opportunity to establish an early rhythm and assert their dominance.