Lewis Hamilton, the seven-time world champion gave a positive response to F1's proposal to modify its Sprint race weekend format. He is in favor of the addition of a second qualifying session to the schedule.
Although the proposal still requires approval from the FIA's World Motor Sport Council and the F1 Commission. All ten F1 teams have expressed unanimous support for the new format.
F1 had three sprint race trials in its 2021 calendar, followed by another three in 2022. This year, the number has increased to six, with the first scheduled to take place at the end of this month in Baku.
Under the proposed changes. There will be separate qualifying sessions for Saturday's Sprint and Sunday's main race. To be held on Friday afternoon and Saturday morning, respectively. In addition, the weekend schedule will only include a single practice session on Friday morning.
During the Australian Grand Prix weekend. Hamilton commented on the change, stating that "I do think we constantly need to be evolving and assessing what we're doing."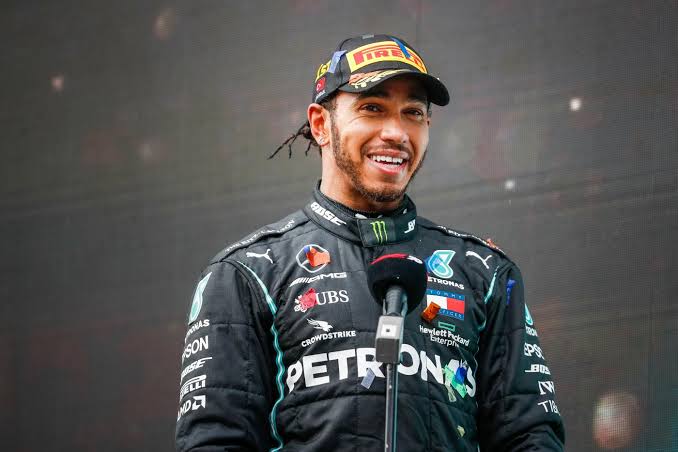 Lewis Hamilton & George Russell welcome F1's proposed Sprint race format, Max Verstappen opposes the idea
He further added. "I think the changes with the sprint races have been positive in some places. I'm open to changes to continue to make it more inclusive and engaging for the fans."
"I quite like the Friday of a sprint weekend so far. And I'd love to have more qualifying because that's always super fun. I just think it should be different."
"Perhaps we can just apply just slightly small changes to different races, specific to those places. But if there's a race where you can't overtake like Monaco. What else can we do there to make it more exciting?"
George Russell, Hamilton's teammate at Mercedes, also supports F1's potential Sprint plan. He believes that it would provide an additional level of excitement for the fans. Russell stated that "For fans in the crowd, I think just watching cars circulating in practice. I don't think it's as exciting as when you have a qualifying session or a sprint race, so I think it's exciting for us, for the teams, and for the fans."
Max Verstappen opposes the idea of enhancing the Sprint weekend format, as he believes that the concept goes against Formula 1's DNA. During the Australian Grand Prix, Verstappen expressed his dislike for the idea, stating that "I'm not a fan of it at all."
Verstappen believes that "Even if you change the format, I don't find it's the DNA of Formula 1 to do these kinds of sprint races. F1 is about getting the most out of it in qualifying and then having an amazing Sunday – good, long race distances. That's the DNA of the sport, and I don't understand, or I don't know why we should change that, because I think the action has been good."
Let us know your thoughts in the comment section below.