Jason Derulo walks on crane suffering nasty injury to his leg ahead of Super Bowl 57 performance
Jason Derulo's Super Bowl performance is facing a new obstacle as the "Wiggle" singer has sustained a nasty injury to his leg.
According to a source close to the situation, Derulo was playing basketball three weeks ago and suffered a small break in his foot and a torn ligament.
The singer was fortunate enough to avoid surgery but underwent stem cell injections to speed up the recovery process. Currently, Derulo is undergoing daily physical therapy and is relying on a cane to get around.
This injury couldn't have come at a worse time for the "Wiggle" singer, as he and The Black Keys were just announced as the headliners of this year's NFL TikTok Tailgate.
The event is set to take place prior to the big game, and despite the setback, our sources say that Derulo is determined to power through the performance, come what may.
In a time when we're all trying to bounce back from the setbacks of 2020, Jason Derulo is proving that even a nasty injury can't keep a performer down.
Despite his challenges, he is continuing to push forward and is determined to give his best performance yet. Whether he's fully recovered or not, Jason is sure to bring his A-game and inspire audiences with his unwavering spirit and incredible talent.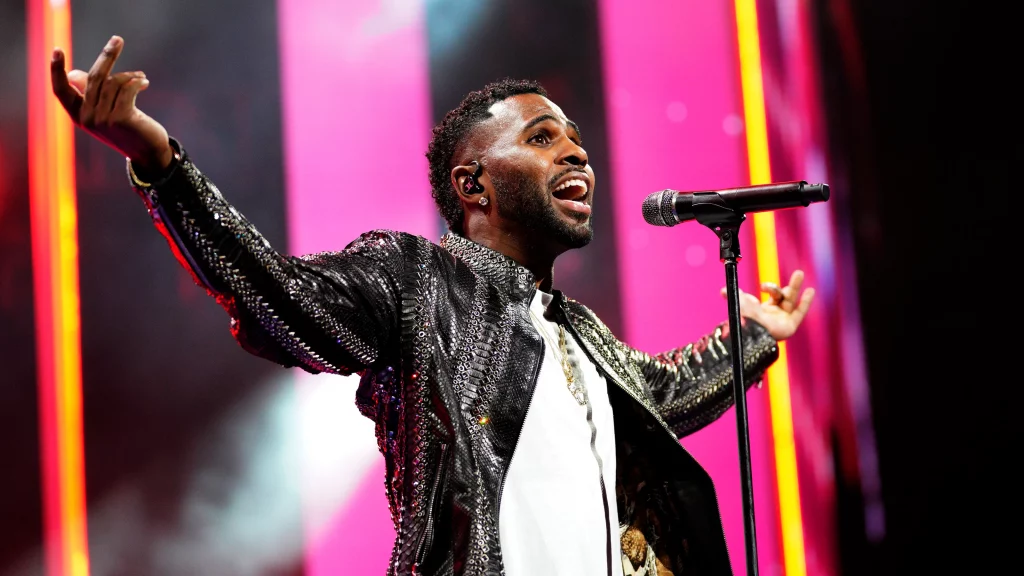 So, get ready to watch Jason Derulo and The Black Keys light up the stage at this year's Super Bowl TikTok Tailgate.
The show must go on, and these performers are making sure of it! Whether you're a die-hard fan or just tuning in for the halftime show, this is one performance you won't want to miss.
With a little help from a cane and a lot of determination, Jason Derulo is proving that he's a true champion and a performer to watch.