Despite a series of injuries over the past few years, Argentine tennis star Juan Martin del Potro is preparing for a miraculous comeback at this year's U.S. Open.
A series of operations on his right knee and a fractured kneecap have kept the 2009 U.S. Open winner sidelined for the better part of the past few years. The 34-year-old, however, is focused on making a full recovery so that he can once again be at the top of his game.
In a recent interview with sports journalist Danny Miche, Del Potro said that he'd resume training with the hope of playing in the upcoming 2023 US Open.
Le preguntamos a Juan Martín Del Potro si era feliz pic.twitter.com/uXf1Cb24y9

— Danny Miche🎾📺📻🎙 (@dannymiche) March 27, 2023
"I love tennis, it will never be a problem to pick up a racket and see how I feel," he said to Miche during the interview.
"The physical issue and my knee are things I work on every day. I'm going to leave that window open, at least until the US Open like I said. It's the most special tournament for me.
"I still have time, I will start training, see how my leg and knee react and if I can do it or not."
What did Juan Martin del Potro achieve in the court so far?
Del Potro's US Open win 14 years ago marked his arrival on tennis's grandest stage at a time when he was considered one of the sport's most promising young talents. The 6 feet, 6 inches tall Argentine, is a formidable opponent on any surface thanks to his potent forehand and devastating serve.
However, del Potro's career has been derailed by a series of injuries that have caused him to miss significant time. He missed a lot of time in 2018 after breaking his kneecap in a match in Shanghai. His 2019 comeback season was cut short by another knee operation following the French Open.
Juan Martin Del Potro in tears before serving at 3-5 2nd set as Mom and sister look on😢 pic.twitter.com/plxXRT5LBa

— Llama 𝕊𝕒𝕪𝕤 ☄🌠🚀 (@tennis_lol) February 9, 2022
Since then, del Potro has been racing the clock to get back in top tennis shape and return to action. His medical and rehabilitation staff have been hard at work getting him ready for his comeback.
Del Potro has already begun court training and is working to increase his strength and stamina. His serve is one of his strongest weapons, so he's been working on improving it, along with his footwork and other techniques.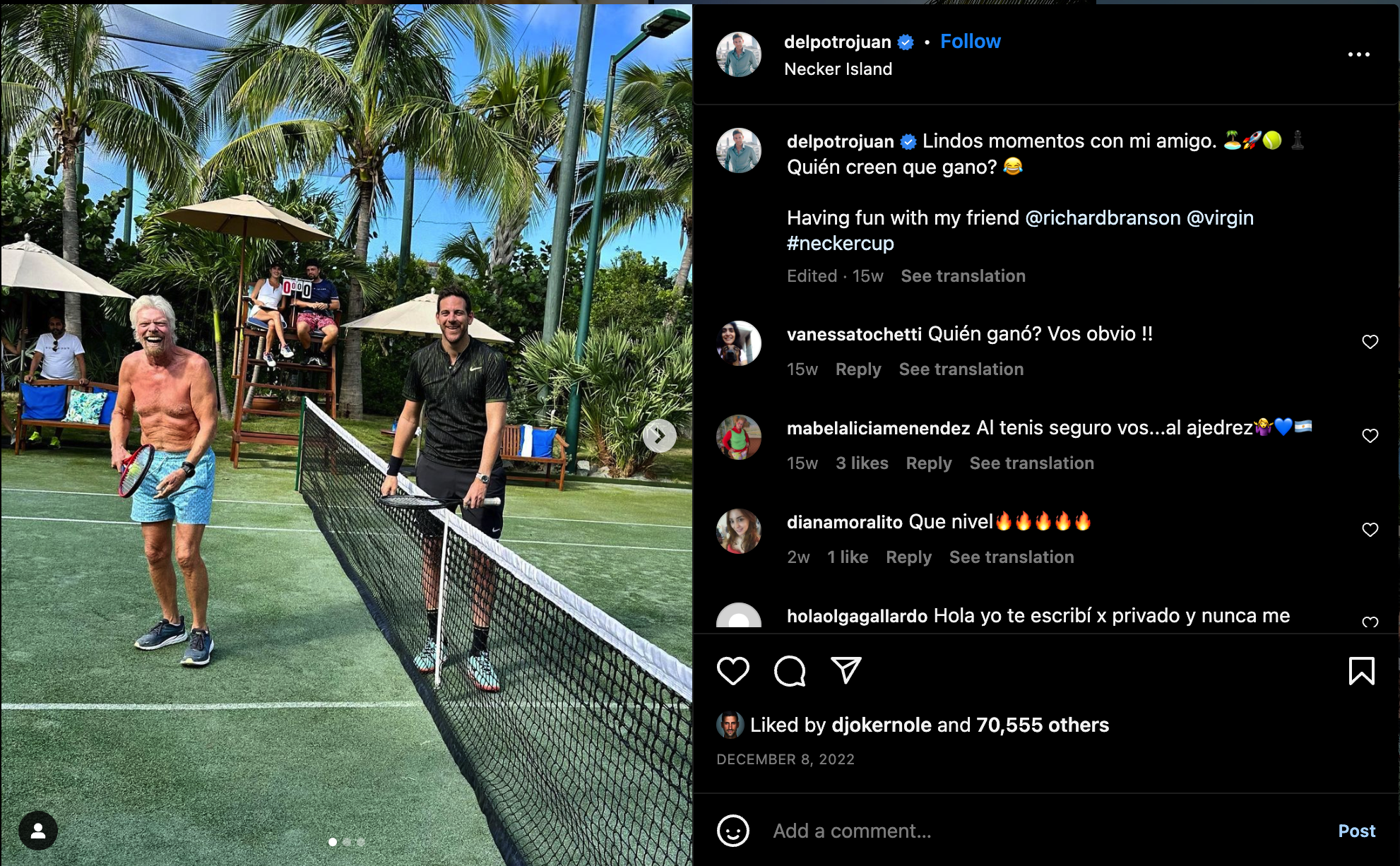 We're eager to see the return of the Argentinian giant in the court, but what's your take? Don't forget to share your thoughts in the comments.