Rivals hail Rafael Nadal as "the man to beat" despite dropping out of top rankings for first time in 16 years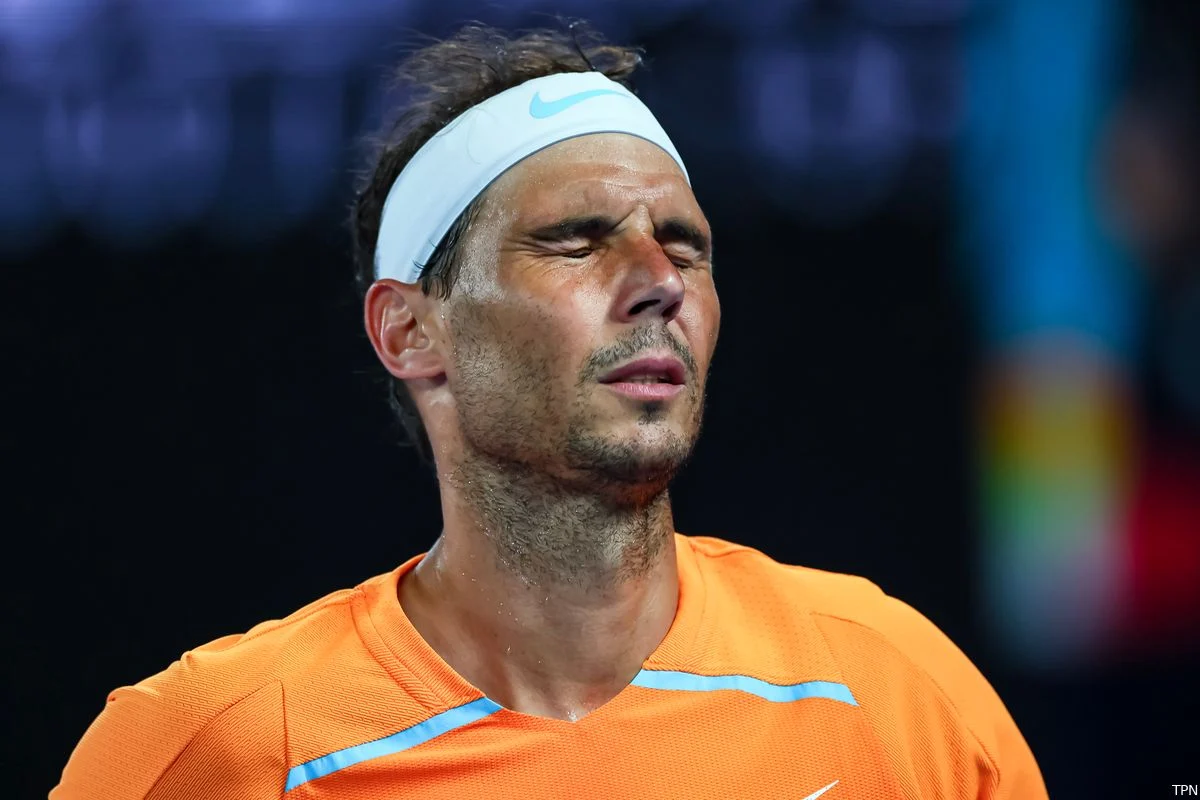 Casper Rudd says Rafael Nadal will continue to be the "man to beat" in the French Open, despite falling out of the world's top 10 for the very first time since 2005 due to his absence from Indian Wells.
Nadal was forced to withdraw from the Masters 1000 competition in California, where he got to the 2022 final, as he recovers from a hip injury that interrupted his Australian Open title defense in the second round in January.
Unable to maintain his 600-point lead from Indian Wells, the 22-time Grand Slam champion fell four spots to 13th in the rankings, capping a record-breaking 912-week run within the top 10, which started when current No. 1 and Indian Wells champion Carlos Alcaraz was just two years old.
With the veteran ready to return to play at the Monte Carlo Masters in April ahead of the French Open in May, which he has claimed 14 times in the course of his career, his stay outside the top 10 may be brief.
What are his rivals saying about Rafael Nadal?
Casper Ruud, who is world no 4, spoke with Eurosport in his 'Ruud Talk' series. He said he will not be shocked to see Nadal win again.
"It wouldn't surprise me because he'll probably use these weeks and months, as he's preparing for Roland Garros."
"It doesn't matter if he loses in Monte Carlo or Rome or Madrid. The only thing on his mind these days is just to be fit, healthy, and ready for Roland Garros."
Ruud speaking to Thiem about Rafael Nadal: "I think we both can say we wouldn't be shocked if Rafa came up with a ridiculous level once again. It doesn't matter if he loses in Monte Carlo, Rome, or Madrid. The only thing on his mind is to be healthy & ready for Roland-Garros" pic.twitter.com/FGwTrZ0I7X

— The Tennis Letter (@TheTennisLetter) March 15, 2023
Former US Open champion Dominic Thiem also said, "The only tournament is Roland Garros. If Rafa is fit there, it's exactly the opposite because he's the man to beat."
How does Nadal feel about the drop in ranking?
Nadal also spoke to Spanish media Movistar about his injuries and their effects on his ranking,
"With all the injuries I've had over the last 18 years, not having left the top 10 on any occasion is practically a miracle."
"A time has come when a lot has happened in the last year – a broken rib, two abdominal tears, foot problems… there are many things that, in tennis, with a ranking that lasts a year… you know that if you don't play, you will be out of the top 10."
Twitter didn't exist the last time Rafael Nadal wasn't in the top 10 🤯#BBCTennis pic.twitter.com/lKPwrMgckZ

— BBC Sport (@BBCSport) March 20, 2023
2022 already saw the end of two incredible tennis careers, Serena Williams and Roger Federer. It seems Rafael Nadal could also join them soon.
The Monte-Carlo Masters in Monaco will start on April 9. Rafel Nadal will be expected to play on the opening day and will be a man to look out for.
What do you think about Nadal dropping down the rankings? Do you think he can come back from the dip? Or is an illustrious career coming to an end? Let us know in the comments down below!