latest on Brian Robinson health update: Commanders RB discharged from hospital following armed robbery incident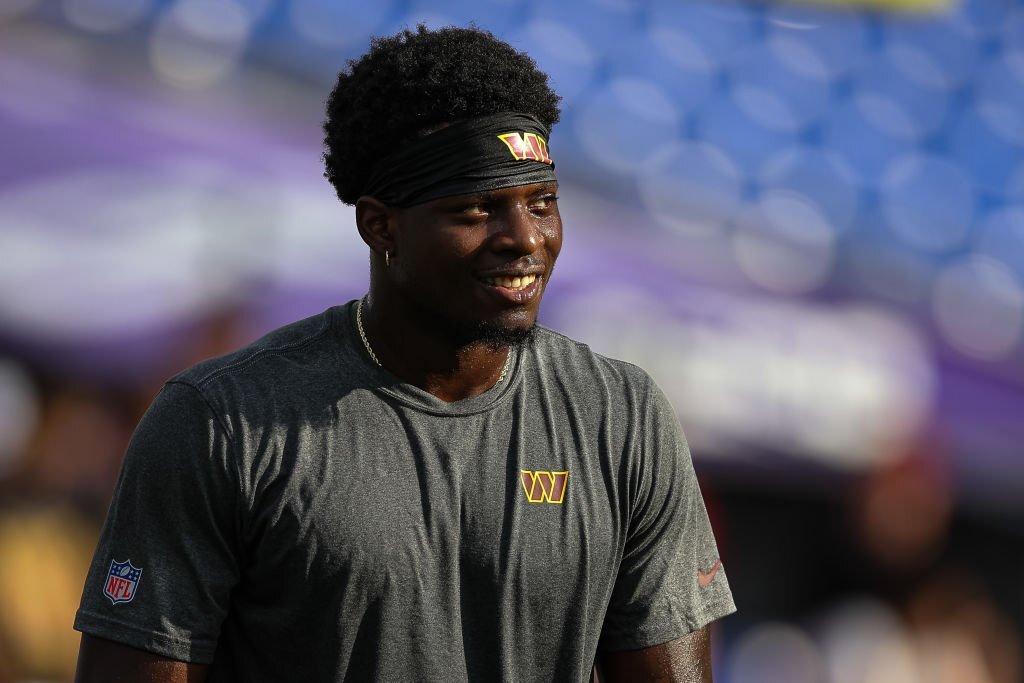 This week's attempted robbery that resulted in numerous gunshot wounds to rookie running back Brian Robinson Jr. gave the Washington Commanders and the entire NFL community a shock. After the incident, Robinson was taken to the hospital but has since been released.
Robinson will undoubtedly need time to recover from this experience, but according to ESPN, Washington is optimistic that he will be able to play again this year. In actuality, his return might occur sooner as opposed to later. Robinson was welcomed by certain teammates when he returned to the organization's facilities on Tuesday after getting released from the hospital.
We're all excited to have @BrianR_4 back in the building 💛 pic.twitter.com/xDDbCychdM

— Washington Commanders (@Commanders) August 30, 2022
The bullet that impacted Robinson in the knee apparently missed the bone, tendons, and ligaments surrounding the joint, according to NFL Media. To put it simply, the knee was not significantly damaged by the bullet. Robinson will be added to Washington's 53-man roster at day's end, and there is no definite comeback date, but the team is allegedly leaving their options open.
Following the procedure, Robinson shared an update on Instagram, thanking everyone for their prayers and stating that everything went according to plan. "We had an opportunity to visit with him last night, which was really a relief and kind of cool, because he was in a really good place," According to NBC Sports, Washington's head coach Ron Rivera informed reporters on Monday. "The doctors were very positive with him and he was positive as well."
The Commanders will decide whether to keep him on the active roster or move him to the non-football injury list as they learn more about his recovery and potential return date. Robinson would miss four games if he were given the latter option.
"They have no timeline now," Rivera said Tuesday. "It's a very fortunate and unique situation and as we go through it we'll know what the timeline will be." Robinson might be put on the non-football injury list, which would require him to miss the first four games, depending on what the doctors decide on Tuesday. On Monday, Rivera claimed that the medical professionals had good news for him.