The World Cup accomplishments of Pelé, who helped Brazil win three titles in 1958, 1962, and 1970, are primary reasons for his fame, although the legendary soccer player also participated in club competition with Santos, and he finished his playing days with the North American Soccer League's New York Cosmos.
He continued to attract attention after retiring due to his charitable endeavors, and it appears that he was very kind to the girls as well, as evidenced by the numerous marriages, divorces, and merriments.
Without wasting any more time, let's explore the renowned soccer player's private life.
Was Pele a boisterous or a marriage loving person?
While some might argue that he's rather unlucky when it comes to love, he may be the GOAT when it comes to soccer. Edson Arantes do Nascimento, better known as Pelé, has been married three times. The Brazilian athlete, according to The Sun, has also had a number of extramarital affairs and has even fathered a few children outside of his marriage.
Pelé's propensity for cheating on his wives may be a contributing factor in his three marriages. He has had several extramarital affairs, the most prominent of which may have involved the model and TV host Xuxa.
Okay, enough with his sleazy ways. What are the names of Pelé's three ex-wives, all of whom he has named as the victims of his adulterous behavior?
Pele's first wife: Rosemeri dos Reis Cholbi (1966 – 1982)
Brazilian football legend Pelé wed Rosemeri dos Reis Cholbi in 1966, as reported. They had three children together: Kelly Cristina, Edson, and Jennifer, and they were married for 16 years.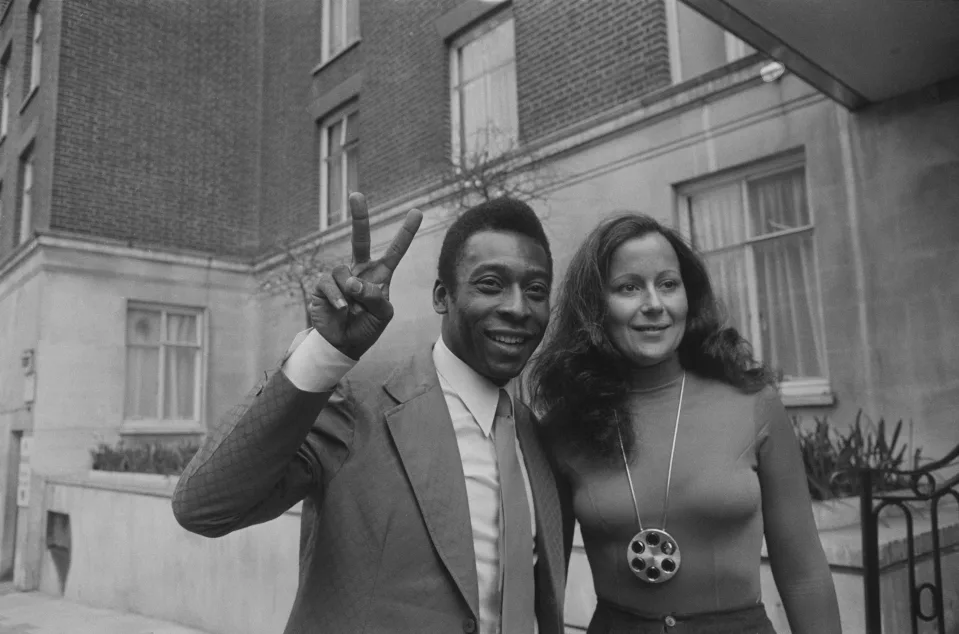 In a Netflix documentary appropriately titled Pelé, he admits, "In all honesty, I've had a few affairs, some of which resulted in children, but I've only learned about them later." However, Pelé insisted that he was always forthcoming and honest about his blunders. "My very first girlfriend was conscious. Absolutely not! "That, he insisted.
Sweetest taste of wedding derived Pele into another women?
The next time Pelé heard wedding bells was in 1994 when he married psychologist and gospel singer Assia Nascimento, who had become his second wife. That's an unusual route for a philanderer to take, but they stayed together all the way up until 2008 before calling it quits. They had a set of twins, Joshua and Celeste, during their marriage.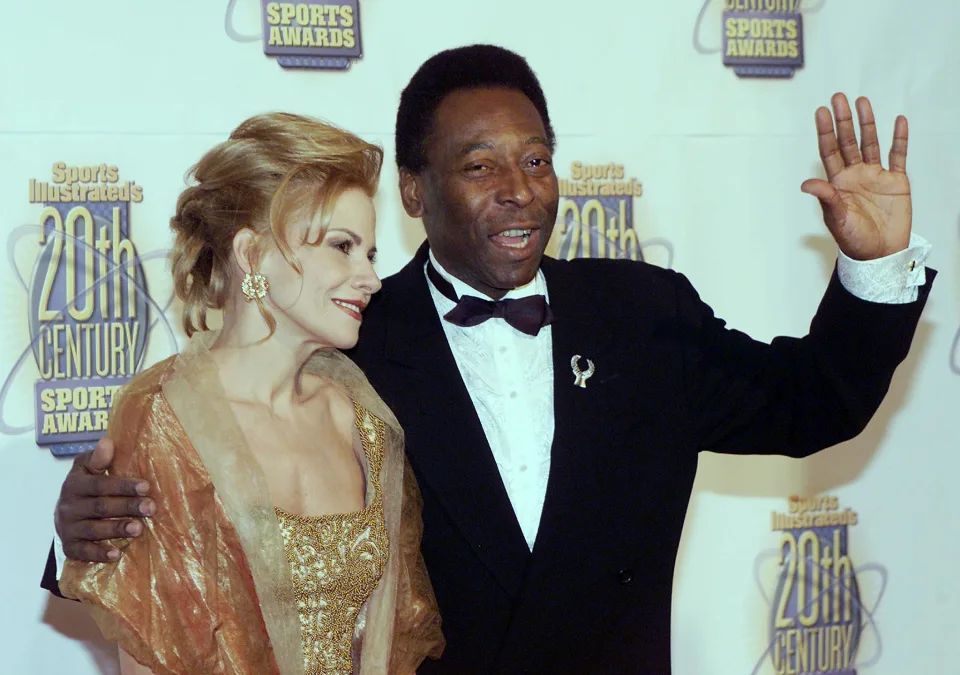 The third time is the charm for Pelé
However, it appears that somehow the third time is the satisfying one, at least in Pelé's scenario. Back in 2016, he took the long walk down the aisle to wed Marcia Cibele Aoki, a woman who was 25 years his junior.
A chance elevator meeting in 2008 brought the two together after they had apparently attended the same social events in the past. Their relationship began in 2010, and the rest, as they say, is history.
The footballing community is mourning the passing of the sport's "O Rio"; he will be remembered by fans for his immeasurable contributions. Perhaps if Pele was a little more protective about his rapacity, his fame would have been even greater.