Aaron Rodgers, the iconic quarterback of the Green Bay Packers, is not one to hold back his thoughts. As he approaches a crucial point in his professional career, Rodgers wants to speak to his fans without interference from others.
So when NFL Insider Adam Schefter reached out to him personally to speak on his behalf later, the Super Bowl-winning QB gave him a piece of his mind in a hilarious fashion.
Schefter, like any good insider, was on the hunt for fresh information. He wanted to know if Rodgers had made a decision about his future plans. However, he was trying to glean information from the back-to-back MVP-winning QB. Despite his good intentions, Schefter only received a stern six-word reply from Rodgers.
Aaron Rodgers: Recent Revelation
During a recent appearance on the Pat McAfee Show, Rodgers revealed that he wants to play another season in the league but not with the Packers. He even showed interest in joining the New York Jets. However, the reason the trade hasn't happened yet is that the teams are still bargaining over Rodgers' compensation as a four-time First-team All-Pro starting quarterback.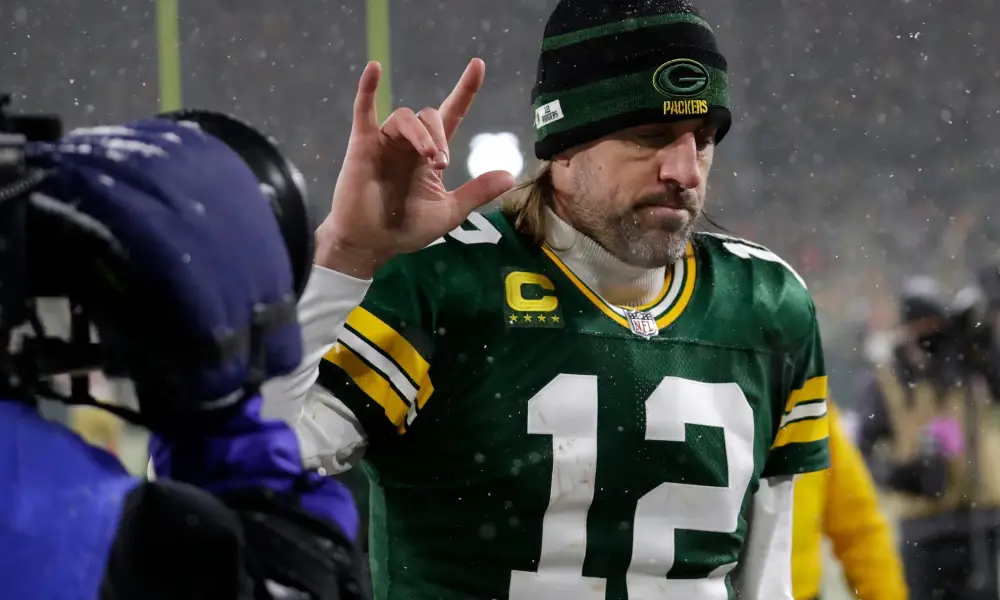 From there, the conversation turned to Schefter. Rodgers disclosed that Schefter had somehow managed to obtain his contact number and had reached out to him. Rodgers didn't respond to the text message, but Schefter recently shared with the world that Rodgers eventually replied to him.
Rodgers' smug reply doesn't come as a surprise to those who know him well. The star signal-caller has been vocal about his dislike of insiders over the course of the trading saga. He openly stated a month ago that Schefter and other insiders know nothing about him.
Perhaps after this reply, Rodgers can feel a sense of triumph, and insiders will think twice before bothering him. Although Schefter got brutally shut down, he made the best of the situation.
The trading saga surrounding Aaron Rodgers continues to fascinate NFL fans. As negotiations between teams continue, Rodgers has made it clear that he wants to play another season but not with the Packers.
His hilarious and smug reply to NFL Insider Adam Schefter only adds to the intrigue surrounding the situation. Regardless of what happens next, it's clear that Rodgers will not be bullied into revealing his plans before he's ready.