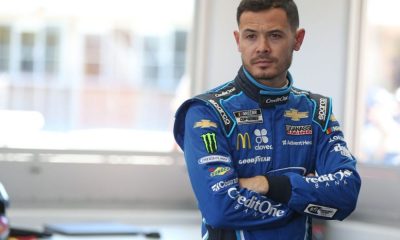 NASCAR
Kyle Larson will drive the No. 5 car with Hendrick Motorsports in 2021 NASCAR
NASCAR just withdrew the ban on Kyle Larson's, and he has found his new car in just one week. After his return to NASCAR, well, he...
Tremendous hard works and scarifies are needed to become one of the greatest NASCAR champions. However, since 1948 NASCAR has produced...
More Posts
New
Lots of things have changed in baseball this year. It's a year when Robert...

Formula One is a crazy sport. Debates around the racers and F1 title rivalries...

Merseyside Derbies are among those fixtures in the schedule of soccer that throng people...

Cristiano Ronaldo, aka "CR7" or "Ron" to many, is a Portuguese international football player...

The lad that was destined to be another black nigger on the block turns...

Every regular golfer should keep all their golf gear together. If they don't do...

Steelers vs Ravens games are considered as one of the intense and greatest rivalries...