Victor Wembanyama, a French basketball star, has decided to forego competing in the 2023 FIBA World Cup to prepare for his upcoming rookie season with the San Antonio Spurs. After a demanding season with Metropolitans 92 in the LNB Pro A, where they made an incredible run to the championships, the 7-foot-5 center made his decision.
Wembanyama is prioritizing his long-term prospects in the NBA by getting some much-needed rest as he has little time to recuperate before Summer League. While the French national team is disappointed by his absence, the young prodigy's growth and general well-being benefit from it.
Victor Wembanyama rejects FIBAs to concentrate on his debut season
The first overall pick in the draft, Victor Wembanyama, has taken the difficult choice to forego competing for France in the World Cup of Basketball this year. The center discussed the necessity to prioritize his developing physique and concentrate on getting ready for his rookie season with the San Antonio Spurs in an interview with L'Equipe. "I've chosen to commit this summer to prepare my body for the numerous experiences it will face in the upcoming years," the guy declared.
Victor Wembanyama will miss the upcoming FIBA World Cup 🚫 pic.twitter.com/O0kbwVFuNI

— BasketNews (@BasketNews_com) June 26, 2023
Wembanyama previously stated his wish to play in the competition, but he now feels that this choice is better for him and the French squad. He emphasized the Spurs' support for his decision and noted the significance of using the summer for personal growth.
Wembanyama is still dedicated to winning with the French squad in the future, even though it necessitates delaying international competition until the Paris Olympics in the following year.
Wembanyama selects LeBron James, Stephen Curry to save the world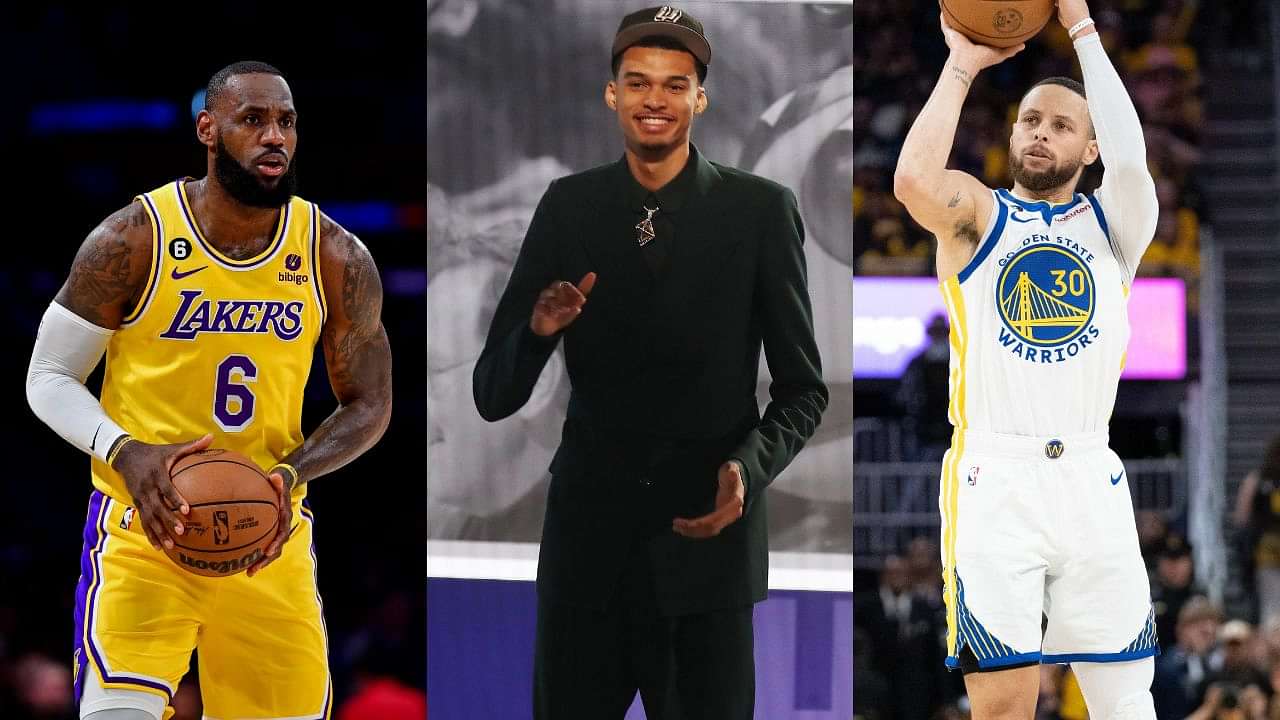 Victor Wembanyama, the upcoming rookie for the San Antonio Spurs, was recently asked to list his starting five for a team that could rescue the earth in a video interview. Wembanyama graciously left himself off of the starting lineup, going with Stephen Curry, Michael Jordan, LeBron James, Tim Duncan, and Shaquille O'Neal.
I asked Victor Wembanyama, who has been called "a basketball alien" by LeBron James, to give me a lineup that could beat The Monstars to save the planet.

His response was humble and phenomenal.

MORE ANSWERS: https://t.co/206Jd229LGpic.twitter.com/XU03CcACEl

— Bryan Kalbrosky (@BryanKalbrosky) June 23, 2023
Wembanyama said that he hasn't yet demonstrated anything when asked about his absence. He has continuously shown modesty while discussing his abilities since being chosen and has abstained from making exaggerated claims about his prowess. The gifted center from Metropolitan is aware that he still has much to prove in the NBA and is still committed to proving his value via his play.