The name Magic Johnson is widely known in the NBA universe for his exemplary accomplishments- throughout a career of 906 games, Johnson played in his seventeen years in the NBA and was able to win the championship five times where he also won three NBA Finals MVPs and three NBA Most Valuable Player among with many other records.
After his career ended in 1996, Magic spent time with his loved one- his wife, Earlitha "Cookie" Kelly. However, there were times when the man had to leave his wife to settle some scores to end some barbaric traits that were still present in the modern setting of 2014.
It was a lovely day in the year 2014 when Jonson was going to the movies with his wife, but all of a sudden, Magic came to know about an incident that included the Los Angles Clippers and their owner Donald Sterling.
Moreover, the news that came to Johnson was not positive at all, rather most players like LeBron James, Kareem Abdul-Jabbar, Chris Paul, and Kobe Bryant were outraged by the actions of Sterling and wanted him to chew and swallow his words back from where they came from.
Apparently, Donald was quite a racist; he could not stand black people and hated his girlfriend's interactions with her black friends. Sterling's girlfriend, V. Stiviano, was half-black herself and consistently brought black friends to watch the Clippers play, making Doland angry.
What did Donald Sterling say?
Furthermore, Sterling, unhappy with his girlfriend, made racist remarks as he said, "I'm just saying, in your lousy f******* Instagrams, you don't have to have yourself with, walking with black people."
"Don't put him [Magic] on an Instagram for the world to have to see so they have to call me. And don't bring him to my games," he further added.
What happened to Donald Sterling after his racist claims?
Along with many other players, Johnson could not stop himself and left his date with his wife stating, "I've got to run home. Everything's changed", and all black players protested against the racism wanting Donald out of the NBA.
Soon Doland had to leave the NBA universe with a lifetime bad, a $2.5 million fine, and his team sold to Steve Ballmer for $2 billion. The players successfully put an end to a racist figure like Sterling. However, racism still exists across sports.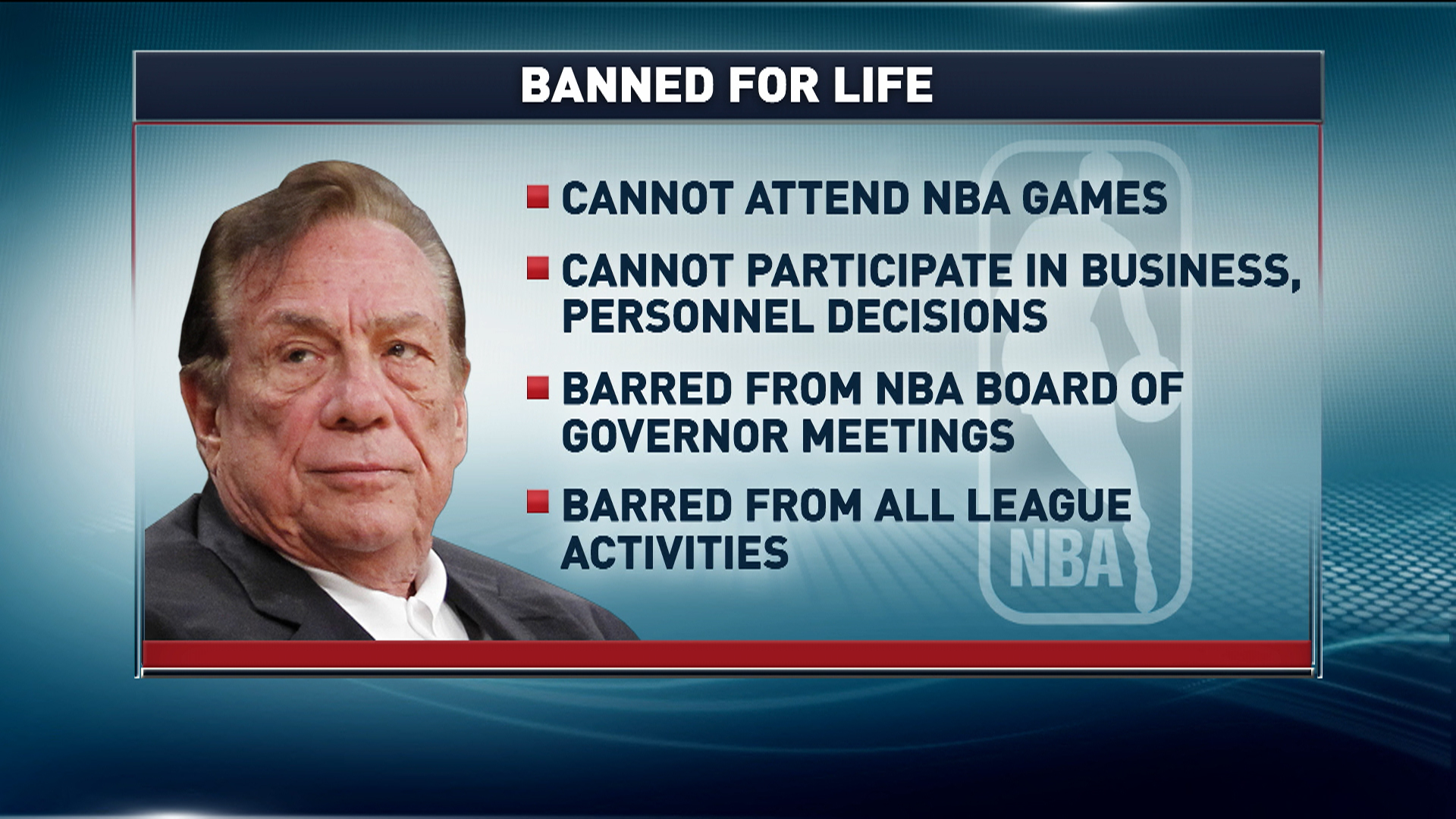 Let us all try to enjoy sports together, not trying to be superior to each other but love one another equally.