Nelson Piquet slapped with severe fine for Hurling racist and homophobic slurs at Lewis Hamilton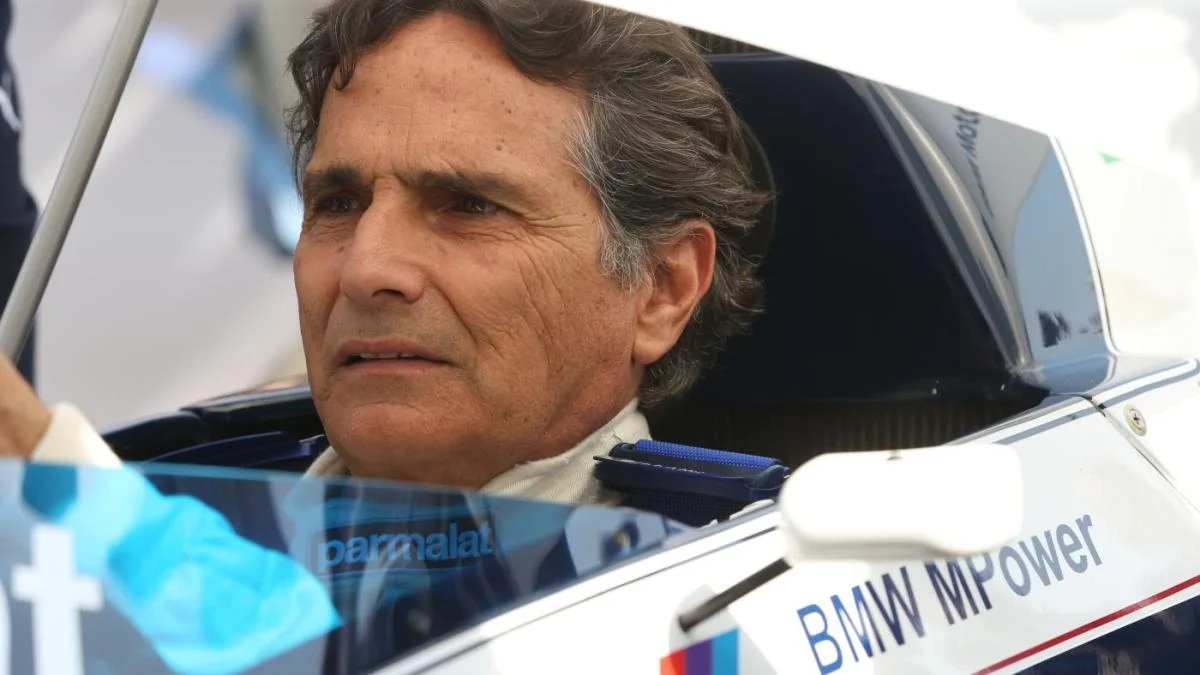 Three-time Formula 1 World Champion, Nelson Piquet, has been fined nearly $1 million in 'moral damages' over racist and homophobic comments he made about Lewis Hamilton.
🚨 Formula One champion Nelson Piquet must pay 5 million Brazilian Reals ($953,050) in moral damages for racist and homophobic comments against Mercedes driver Lewis Hamilton, a Brazilian court ruled on Friday.⚖️

[@ReutersSports] pic.twitter.com/D13NbiCC7p

— Hamilton Insights (@LH44_insights) March 25, 2023
Nelson Piquet won the F1 championships in 1981, 1983, and 1987. The Brazilian racer retired from professional racing in January 1992. He is infamous for his insulting words.
For example, in 1988, Piquet called Nigel Mansell's rival an "uneducated blockhead" and his wife "ugly" in a magazine. He also used the word "gay" to describe Ayrton Senna and the word "senile" to describe Enzo Ferrari, claiming that the Ferrari team would be stronger if Enzo Ferrari were 30 years younger.
The "out of order" nature of the insults directed at Mansell's loved ones really set him off. Even as late as the year 2020, Piquet still openly referred to Senna as gay.
What did Nelson say about Lewis Hamilton?
During an interview for a Brazilian podcast in 2021, Piquet referred to Lewis Hamilton and Max Verstappen's altercation at the 2021 British Grand Prix using the racially derogatory Portuguese term "neguinho." His use of the racial slur was condemned by F1 and the community after the comments surfaced online again in 2022.
Piquet later clarified that his comments were not meant to be racist and offered an apology. New footage soon emerged after Piquet's apology showing him using homophobic language in an interview with Hamilton in 2016.
Piquet called the 1982 Formula One World Champion Keke Rosberg "a turd that has no value" when asked about his feelings on Rosberg. Lewis Hamilton "must have been giving a lot of ass at the time, he was that bad," he said of Hamilton, who lost the 2016 Formula One World Championship to Nico Rosberg, the son of Keke.
Max Verstappen: "Nelson Piquet isn't racist."

Receiving a £750,000 fine for racism (and homophobia) suggests someone's pretty darn racist. pic.twitter.com/PQfDoGFXxK

— Brad Philpot 🏎🏁 (@BradleyPhilpot) March 25, 2023
Four human rights organizations, including Brazil's LGBTQ+ Alliance, then filed a lawsuit against the three-time World Champion.
Although the court filing sought a fine of up to 10m (£1.56m) Reals, Piquet, who apologized soon after the comments were made public, has still been given a significant financial penalty of 5m reals(£780k).
Lovely move from @LewisHamilton on Sunday 👏pic.twitter.com/geiv11N61r

— Mercedes-AMG PETRONAS F1 Team (@MercedesAMGF1) March 23, 2023
"I would never use the word I have been accused of in some translations. I strongly condemn any suggestion that the word was used by me with the aim of belittling a driver because of his skin colour." Piquet said last year.
"I apologise wholeheartedly to anyone that was affected, including Lewis, who is an incredible driver, but the translation in some media that is now circulating on social media is not correct."
What do you think about Nelson's remarks? Let us know in the comments below.