F1 journalist points finger at George Russell for Lewis Hamilton's ongoing struggles in 2023
Comments from an F1 journalist who blamed George Russell last year for the struggles of Lewis Hamilton have resurfaced on many social media platforms.
Famous Australian F1 journalist Peter Windsor had sensationally claimed last year that Geroge Russell should be axed from the Mercedes racing team. He had urged Mercedes CEO Totto Wolf to let go of the British driver.
Windsor had explained clearly how Russell being in the team hindered the progress of star champion Lewis Hamilton. The comments have resurfaced and gone viral amid Hamilton's bad start to the 2023 season.
Lewis Hamilton and Mercedes have had a poor start to the second. The team is second in the Constructors' Championship with Aston Martin with just 38 points. Leaders and rivals Red Bull are on top with 87 points, a staggering 49-point difference.
What did Peter Windsor say about Lewis Hamilton and Mercedes's troubles?
Peter Windsor while in an interview on the Cameron F1 YouTube channel last year, had spoken, "The problem is George, of course – it's not anything more or less than that."
Windsor explained that Russell is an ambitious driver who wouldn't want to be a wingman and would rather fight for titles.
Definitely the worst take I've ever heard in this community EVER.

This guy is trying to tell us george shouldn't be at mercedes because he's too quick and able to challenge lewis.

I really do wonder sometimes how people manage to make a name for themselves in this community pic.twitter.com/LJ5NZIoy1A

— Simon Weigang (@CRGSimon) March 20, 2023
He further said that Red Bull has got this point straight by saying they would never have signed George to challenge Max Verstappen, "Red Bull would never in a million years."
The pundit talked about how Mercedes should change their season for the better with two options. The first is that Mercedes let go of Russell and gets a driver who is comfortable with being the second man. The second is to make George fully understand to let Lewis be the main man and to finish behind him.
The F1 specialist didn't say the partnership was all negative. He added that one big positive was that when Hamilton does retire eventually, they can have Russell be the main driver and spearhead their project.
George Russell was signed at the end of the 2021 season to replace Valtteri Bottas. They signed him even though they had won the Constructors' Championship thanks to the partnership of Lewis and Bottas.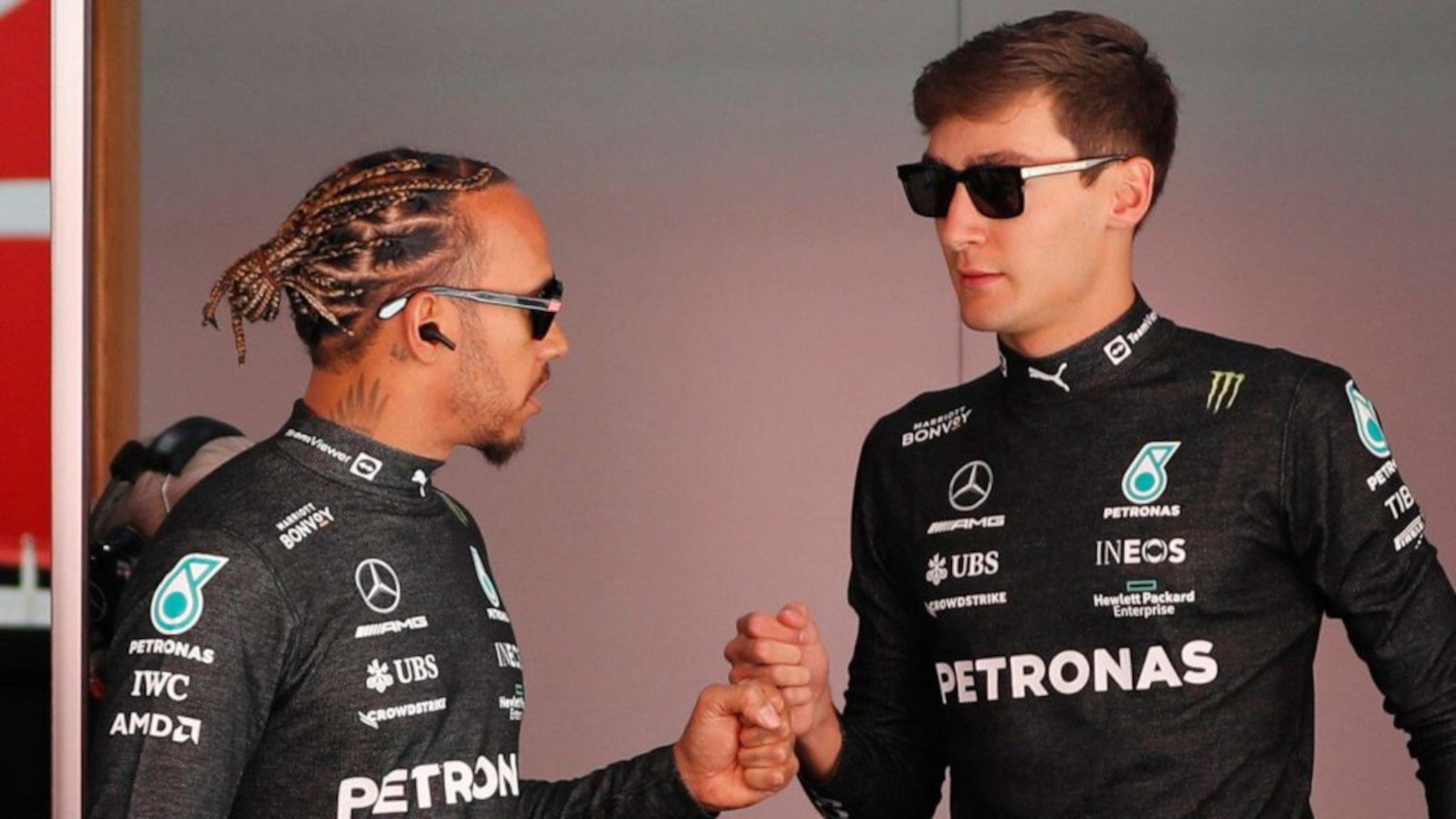 Russell wasn't all bad though as he challenged Hamilton seriously in his first year with Mercedes. The Britsh driver had finished in P4 that season and had accumulated 275 points which were 35 points ahead of Hamilton's P6 finish.
Currently, in this season, he is just behind two points of Russell.
What do you think about Peter Windsor's comments? Do you think Mercedes should let Russell leave? Or make him the main man? Let us know in the comments down below!