NFL Analyst Stuns with Controversial Ranking of Alabama Linebacker Will Anderson in the highly anticipated 2023 NFL Draft.
The five-star prospect stood out in the crowd in 2021, tallying 101 tackles and leading the country with 17.5 sacks and 34.5 tackles for loss. The former winner of the National Championship with Alabama continued his incredible performance in 2022, making plays with 10 sacks and 17 tackles for loss in 12 regular season games per Bleacher Report.
The two-time Nagurski Trophy winner, only the second player in the award's history to grab the honors twice, finished his three years at UA ranked second on Alabama's career sacks list with 34.5 (-201 yards)
What was the rank of Will Anderson revealed by the NFL analysts?
NBC Sports NFL Analyst Chris Simms marked Alabama's Will Anderson fifth and below Tyree Wilson, Lukas Van Ness, Nolan Smith, and Will McDonald in his top five edge rushers in the 2023 class.
My rankings for the EDGE prospects in the 2023 Draft. Broke it all down on today's podcast. pic.twitter.com/1L80RRIif5

— Chris Simms (@CSimmsQB) April 10, 2023
Many fans think Anderson is the best defensive player in the draft and some also claim him to be the best player in the draft, however, Simms apparently doesn't hold much faith in Will's performance.
The former Texas and NFL quarterback turned analyst claimed he can bet big money to prove that Anderson ranks below the listed four prospects.
"I would almost bet big money there is no way he goes before any of the four we've talked about," he said in the Podcast linked below the tweet.
Simms later claimed the other four players multiple things to set them above the prestigious Rotary Lombardi winner.
"There's no way. … I just don't see it, for me. This is one where I go, 'This is obvious,' no one is going to be able to watch his film, and go, 'This is as good as the four guys we just talked about. There's no way. Those others guys have multiple things they do elite."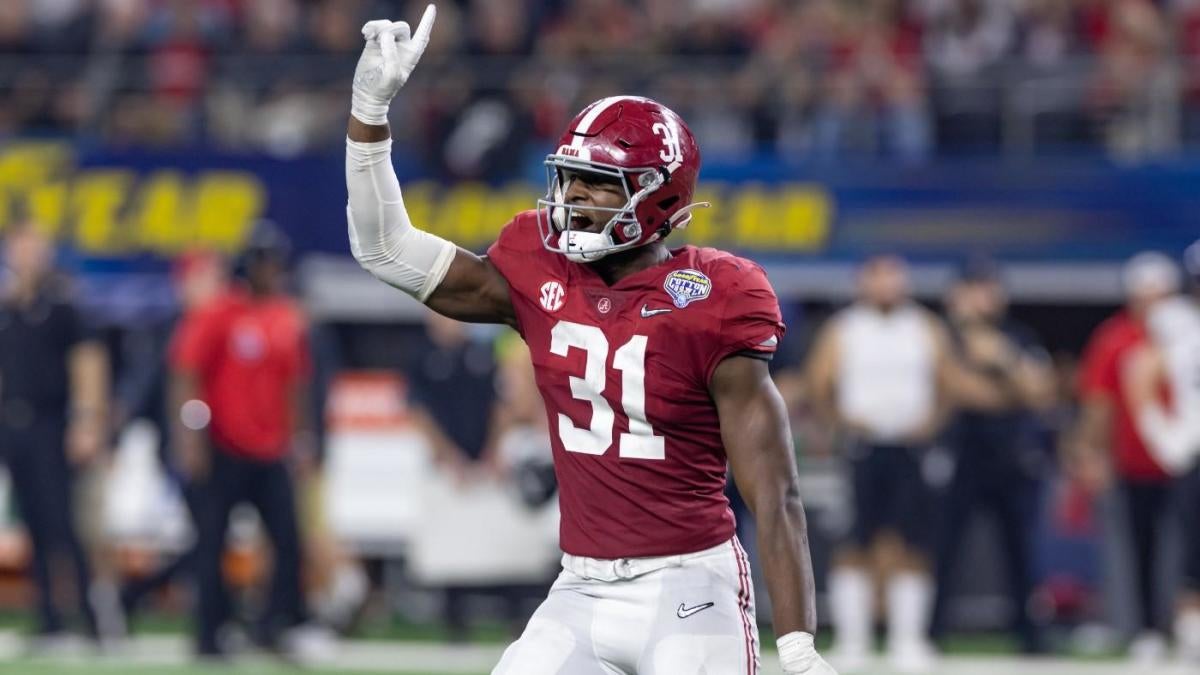 ESPN's Adam Schefter tweeted on January 2 confirming the Alabama pass rusher listed his name in the 2023 NFL Draft alongside his teammates Bryce Young and Jahmyr Gibbs.
As the 2023 NFL Draft approaches, all eyes will be on Will Anderson to see where he ultimately lands and whether Johnson's bold prediction comes to fruition. Football fans and analysts alike eagerly await the draft day to see how Anderson's NFL journey unfolds and whether he can prove Simms wrong by becoming the best player in the Draft.
Do you agree with Simms' ranking? You can share your top five rankings with us in the comments.