NFL trade rumors: Myles Garrett backtracks on Odell Beckham Jr recruitment comment for Browns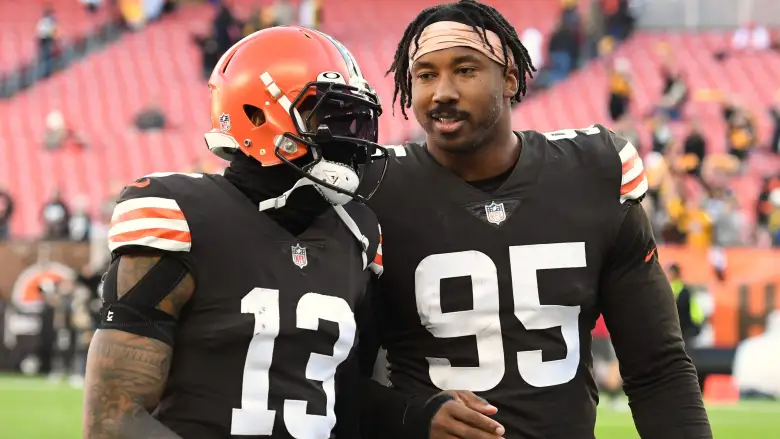 Cleveland Browns enthusiasts are eager for Odell Beckham Jr.'s return to the team, and rumors are swirling that the door remains open for the talented wide receiver to don the orange and brown uniform once more.
According to Mary Kay Cabot from Cleveland.com, the Browns would be willing to sign Beckham if the financial terms were agreeable, and it seems his former teammates are keen on bringing him back.
Myles Garrett, a four-time Pro Bowl defensive end, has recently been linked to the recruitment efforts for Beckham. Numerous reports indicate that a fan approached Garrett, requesting his assistance in convincing Beckham to rejoin the Browns during free agency. Garrett reportedly replied through a now-removed Instagram post, claiming he was "working on it." The backtrack certainly makes things more interesting.
Update: #Browns star Myles Garrett is "working" on getting Odell Beckham to sign with Cleveland.@obj has said he's seeking a deal that would him more than $4 million a year. pic.twitter.com/Nvd0ySFEJq

— Dov Kleiman (@NFL_DovKleiman) March 22, 2023
Why did Myles delete his comment?
It's certainly not easy to be sure whether a player will join a team he's been linked with until the final announcement arrives. However, it always creates a stir and affects the parties involved. The 27-years old might have realized that his comment could fuel speculation and create unnecessary distractions for both Beckham and the team. While it's hard to be sure exactly why, but, by deleting the comment, we can say the first pick of Browns in the 2017 NFL Draft may have aimed to keep the negotiations and recruitment efforts private and away from public scrutiny.
Beckham's tenure with the Browns spanned from 2019 until his release in 2021, a result of tensions with former Cleveland quarterback Baker Mayfield. Throughout his 29 games with the team, Beckham recorded 114 receptions, 1,586 yards, and seven touchdowns.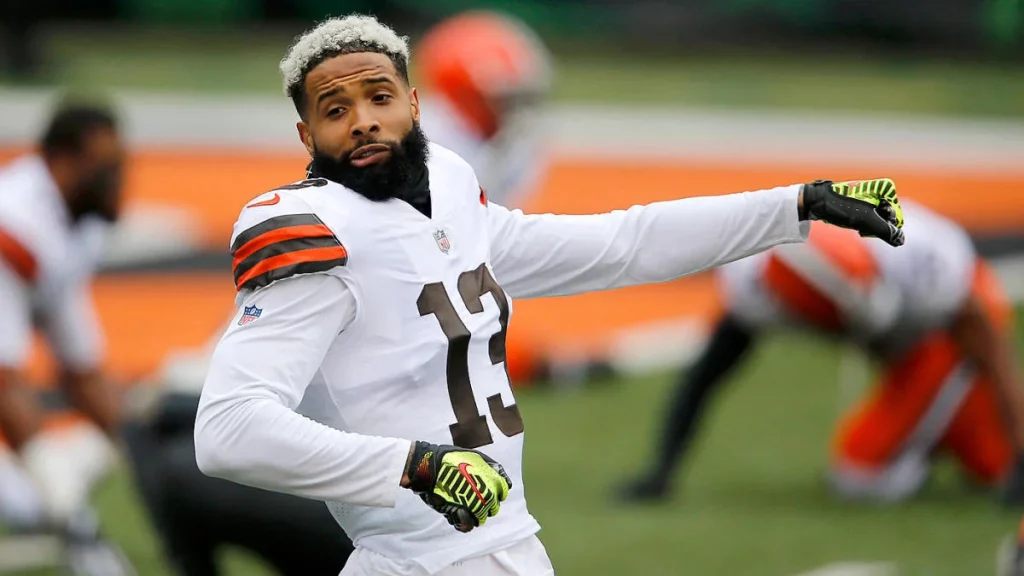 How badly do the Browns want Beckham back?
The prospect of Beckham's return to Cleveland could provide a significant boost to the team's offense. As a 30-year-old seasoned player, would become a primary target for newly-acquired quarterback Deshaun Watson, joining forces with Amari Cooper and Elijah Moore, who was just traded to the Browns from the New York Jets. It's clear that the Browns would be dying to have Beckham back and build up a formidable offense.
However, the competition for Beckham's talents in free agency is fierce, with the Kansas City Chiefs and New England Patriots also expressing interest in the wide receiver. At this stage, it remains uncertain if the Browns hold the top spot on Beckham's list of preferred destinations.