Tyson Fury vs Oleksandr Usyk fight officially cancelled after promoters confirm talks abandon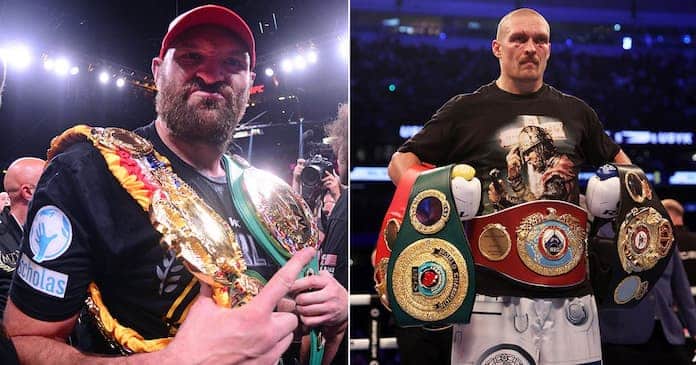 The highly anticipated bout between Tyson Fury and Oleksandr Usyk will not go ahead, as agreed upon. Both camps have come forward with their statements, emphasizing on the nullification of the verbal pact to fight on April 29, at Wembley.
Oleksandr Usyk's promoter Alex Krassyuk and Tyson Fury's promoter Frank Warren have clarified that they could not reach a middle ground. However, taking digs at each other has not halted. In fact, things started to take a hit after the negotiations had broken off.
What did the two camps have to say about the broken-down negotiations?
Frank Warren was full of doubt over Usyk's intentions to fight in the first place. He thinks Usyk was caught by surprise when Fury agreed to fight. Warren thinks Usyk was playing a bluff, and Fury called his bluff. Pointing fingers at the Ukrainian heavyweight champion, Warren claimed that Fury was training for around two and a half weeks. He was so focused on the bout that he even brought in trainers from America. The proceedings ruffled Usyk's feathers, is what Warren believes.
Krassyuk, on the other hand, refrained from the blame game. Rather, he focused on discussing what is next for Usyk. In an interview, with talkSPORT, he dropped hints about Daniel Dubois bout going down since this now has become mandatory. Provided that Dubois is a match fit, the WBA bout is bound to be next. He also mentioned that he had discussions with Warren, and is certain that this fight will not go ahead.
Why won't Tyson Fury Vs Oleksandr Usyk go ahead?
Reportedly, Usyk tried to insert a rematch clause, in case of his defeat. Despite a 70/30 purse split in his favor, Fury strayed away from agreeing with the rematch clause. Apparently, this was non-negotiable in their books.
Prior to these negotiations, multiple reports surfaced online, suggesting Fury was trying to bag the lion's share of the purse. For which Usyk even hurled remarks at Fury, labeling him a "greedy belly." Eventually, Usyk complied and agreed to an astonishingly lower share of the purse. However, he had a condition. The Ukrainians urged the Brit to donate 1 million to war-ravaged Ukrainians after the fight.
As things appeared, the two camps reached a consensus on those points. However, it is evident now that they have been dissuaded from going ahead with these certain clauses.
Who do you think is at fault here for the fight not going ahead?