Shakur Stevenson is the current WBO super featherweight champion of the world. He is also the former WBO featherweight champion and Olympic silver medallist. Also known as "Fearless", he has established himself as one of the greatest young boxers in the history of the sport.
Over the years, Stevenson has built his resume, taking on some of the biggest names in his division. As such, Shakur's professional boxing record stands at 17 wins, 9 knockouts, and zero losses. Truly, the US-born fighter possesses one of the best records of any young boxer to ever grace the sport.
Known for his heavy hands and rapid movement, Shakur is sure to have made good money from his fights. Thus, the only question in people's minds will be: How much did he earn? Well, let's examine what are Shakur Stevenson career earnings through salary, purse, payouts, bonuses, incentive pay, sponsorship & what his net worth is.
Before we begin, here are some important things to keep in mind. Firstly, Nevada Athletic Commission does not release fighter pay, so none of the following payout data for the event is official. However, we can estimate a fighter's pay info by looking at their previous, officially-released salaries.
Secondly, in his upcoming fight, apart from a 70% PPV share Shakur will earn a guaranteed $500,000 whilst possibly earning an additional $500,000 if he wins against Oscar Valdez. With all that out of the way, let's begin.
Shakur Stevenson Career Earnings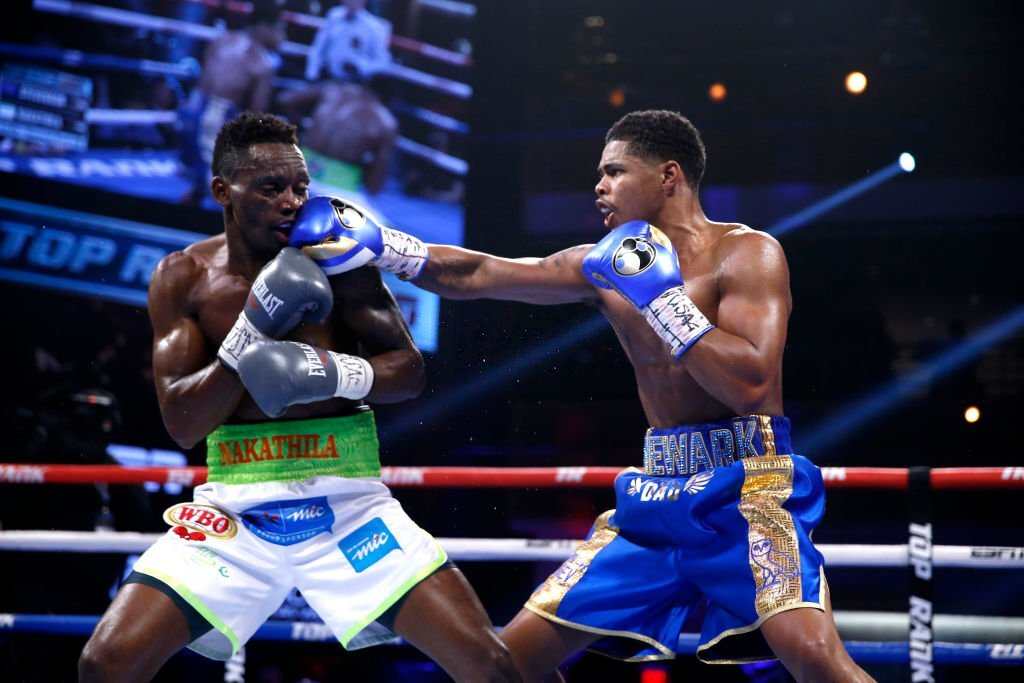 Throughout his career, Shakur has brought in a humungous amount of money. As such, it is very difficult to acquire and compile a completely flawless record of all of Stevenson's earnings from fights. Hence, here are some of Fearless's biggest paydays over the years:
| | |
| --- | --- |
| Aelio Mesquita | $10,000 |
| Roxberg Patrick Riley | $10,000 |
| Carlos Ruiz | $10,000 |
| Viorel Simion | $25,000 |
| Jessie Cris Rosales | $50,000 |
| Christopher Diaz | $50,000 |
| Alberto Guevara | $100,000 |
| Joet Gonzalez | $150,000 |
| Felix Caraballo | $450,000 |
Estimated Career Earnings: $3 million
A Glance at Shakur Stevenson Asset Accumulation
| | |
| --- | --- |
| Name | Shakur Stevenson |
| Age | 24 years old (Born 1997) |
| Net Worth | $3.5 million (est.) |
| Status | Active |
| Salary | $1.7 million (last fight vs Jamel Herring) |
| Source of Wealth | Boxing , Endorsements |
| Endorsements | TopRank, Powerade, and more. |
| Endorsement Earnings | $200,000 |
| Marital Status | Unmarried |
| Residence | Alexandria, Virginia, USA |
| Charities | Stevenson & Moses Boxing for Life |
What is Shakur Stevenson Net Worth in 2022?
According to our research, Shakur Stevenson's Net Worth sits at around $3.5 million in 2022. For the most part, Shakur makes most of his killing plying his trade inside the ring but also from his lucrative endorsement deals. Currently, the American fighter is sponsored by TopRank, Powerade, and more.
As mentioned above, Stevenson's earnings from Boxing (including pay, salaries, earnings, bonuses) amount to $3 million. Additionally, Shakur began his career as an amateur at the 2016 Olympics and is a silver medallist.
With his boxing career still blooming, the 24-year-olds influence is expected to keep increasing, making him a very marketable athlete. As such, you can expect a significant increase in Shakur's endorsement earnings in the coming years. Moreover, the American fighter will look to increase his Net Worth, even more, having already become the world's best junior lightweight (The Ring and ESPN).