The Wimbledon 2023 finals match will likely be etched into history books as two monumental figures in the world of tennis are to go up against each other for the prestigious title. Many anticipated this finals duo happening, even before the qualifiers. With Novak Djokovic and Carlos Alcaraz's strong performances this season, any other matchup would probably take a lot of heat off the tournament.
While young Carlos Alcaraz is considered a legend in the making and has surpassed record after record, Novak Djokovic is the legend-making history to this day and a huge test for most athletes. In this Championship title, there is a lot at stake for both Nole and Charly.
Novak Djokovic to face Carlos Alcaraz in Wimbledon final
Djokovic played against the Italian new-age star, Jannik Sinner in the semifinals. More than his opponent, the chair umpire and the complex grass surface had the former world number 1 stumbling. A hindrance and time violation call that seemed to be unwarranted, left Nole perplexed and frustrated. On the other hand, the demanding grass surface sent the man gliding more than once.
Jannik Sinner was finally gaining momentum in the third set but still could not break Novak's serve. This led to a tiebreaker in the third set which is usually the Serbinator's sweet spot. Novak Djokovic defeated the Italian in three straight sets (6-3, 6-4, 7-6) and waltzed into the most anticipated final draw.
The second semifinals against the former world number 1, Russian Daniil Medvedev, and the current world number 1, Carlos Alcaraz took place right after this. The young Spaniard also took the win in three straight sets (6-3, 6-3, 6-3) and is scheduled to play his first Wimbledon finals this Sunday. A display of dominance and tennis brilliance from the 20-year-old Spaniard showed that he is ready to go against the Reigning Supreme, Novak Djokovic.
Novak Djokovic on facing Carlos Alcaraz in Wimbledon Final:

"He's young. He's hungry. I'm hungry too, so let's have a feast." 😂

Cold blooded. 🐊 pic.twitter.com/DyTuzS8xr1

— The Tennis Letter (@TheTennisLetter) July 14, 2023
Novak Djokovic sets new Grand Slam Singles record
The Serbian legend's winning streak in Wimbledon has been truly phenomenal. Nole has been on a winning and history-making streak. His win against Sinner marked his 45th win at the Wimbledon court. It has been a decade since Novak lost a match in the SW19 Center Court!
His finals against Alcaraz would be his 35th Grand Slam singles finals that no other player has done in history. If he goes on to defeat the youngster, he will win his 24th Grand Slam title breaking his own record of the most number of Grand Slam men's titles.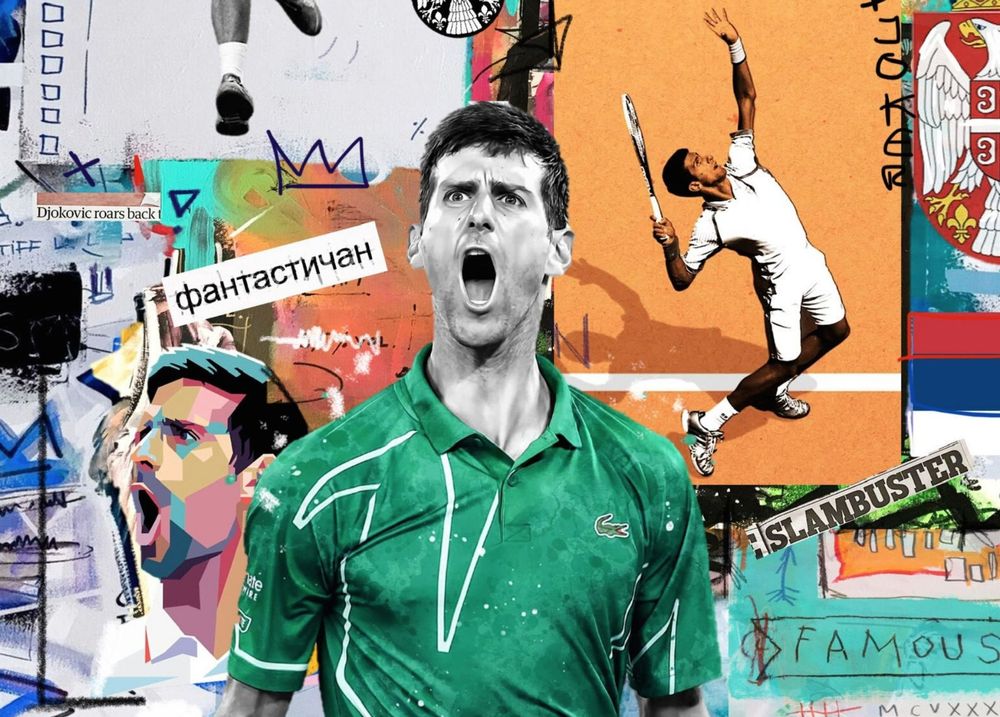 After all of this, he says, "I still feel goosebumps, butterflies, and nerves coming into every match," illustrating how Nole is still young at heart. This mindset, focus, and determination make him stand out amongst his peers.
What are your thoughts on Novak potentially becoming the GOAT? Do you think Carlos might defeat the legend in his first attempt? Let us know in the comments below!