Lewis Hamilton has acknowledged that Max Verstappen is currently in a dominant phase in Formula 1, as the Red Bull driver continues to excel in GP racing. Verstappen's impressive driving has propelled him to a 99-point lead in the Drivers' standings, having secured 8 race wins in the first 10 rounds of the season.
This remarkable achievement puts Verstappen on track for a potential 3rd consecutive title win. During the 2022 campaign, Max delivered an exceptional performance, making it the most dominant season ever recorded by a single driver in terms of statistics.
Verstappen has achieved an impressive 15 victories and accumulated a record-breaking 454 points. Remarkably, he is on track to surpass these records in the current season, showcasing his continued outstanding form and potential to further elevate his achievements.
Hamilton acknowledges Verstappen's dominance
Due to Mercedes' struggling with their car and the overall superiority of the Red Bull package, Lewis Hamilton, one of Verstappen's main competitors for the 2021 championship title, has faced difficulties in consistently challenging Verstappen.
Hamilton has acknowledged that a new era led by the Dutch driver has commenced, as Verstappen's impressive driving has established his dominance in the sport.
"For a long, long time within our sport, there's always large chunks of dominance," Hamilton told the Chequered Flag podcast.
"I had it and I was really, really fortunate to have it with this team, Michael [Schumacher] had it, Sebastian [Vettel] had it and now it's Max's period. There's no telling how long that will be or whether we get the car on the right track and can fight them next year or if Ferrari can, or whether it will be us next or Ferrari next or Red Bull next," he added.
"That's why I've been saying just recently, like, even when we were dominant, the best years were when we were fighting, when we had close battles with Red Bull or we had a close battle with Ferrari. On some of the other times where the gap was a little bit bigger. That wasn't really the most fulfilling period of time. But it's nothing we can do about it, we just did a better job. And that's where Max is," he continued.
"Ultimately, him and his team have just done a better job than everybody else, and you cannot take it away from them. But as a sport, we have to work, we have to have a conversation about how we can set it up to be better for the future, so we have tighter races where the pack is closer, and we have close battles between Red Bull and Ferrari and Mercedes Aston Martin that would be epic," he further added.
"That's my dream because that's when I grew up racing karts, it was wheel-to-wheel close battling. I don't dream of having a dominant period ever again, in my for myself, like winning multiple championships in a row, but the hope is that you would be in battle at least," concluded Lewis.
Lewis Hamilton backs Verstappen to beat his F1 record
Lewis Hamilton expressed his belief that Max Verstappen has the potential to surpass his own Formula One record of 103 race wins. Hamilton admitted that Verstappen, along with his Red Bull team, is in a favorable position to pursue and potentially surpass his remarkable achievement. However, the veteran also mentioned his hope to continue extending his own lead in the race win record.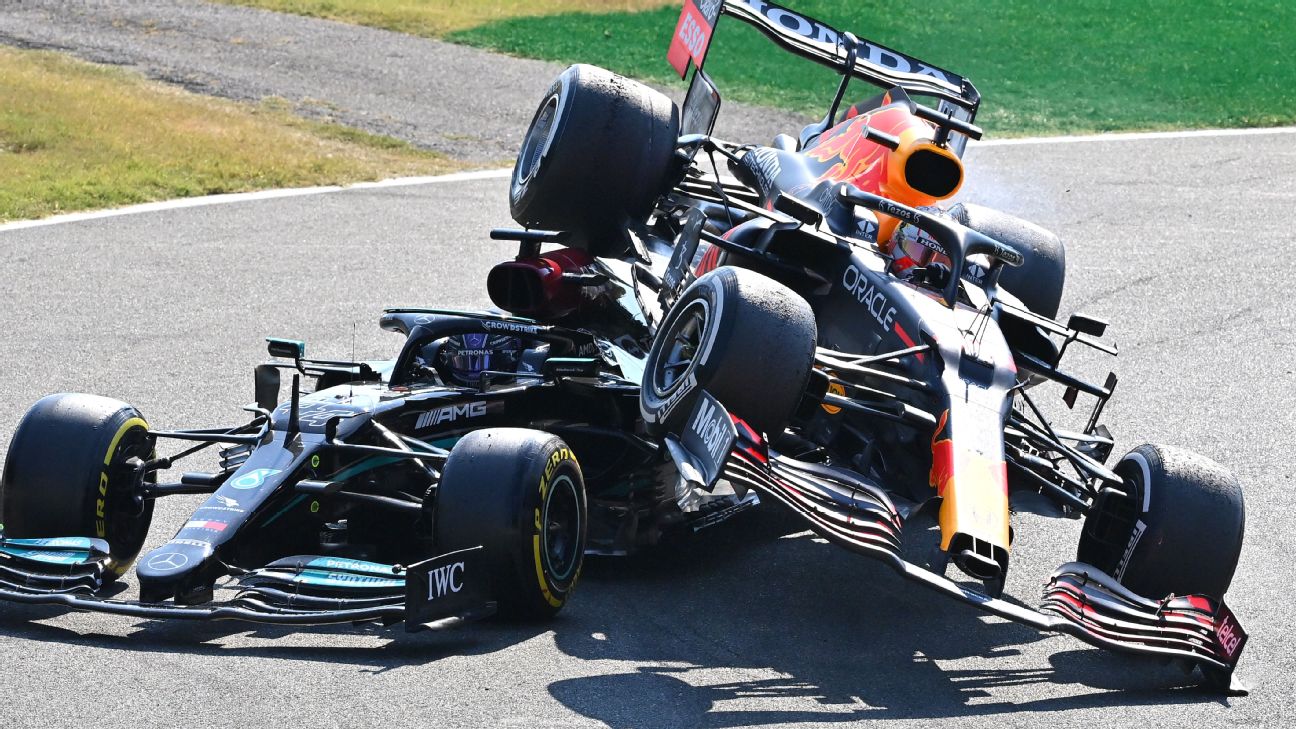 Hamilton made these remarks prior to the Canadian Grand Prix, where Verstappen secured his 41st victory, matching the wins of Ayrton Senna.
When questioned about the possibility of Verstappen exceeding his record, he said, "He has got a very long career ahead of him so absolutely," and further added, "Records are there to be broken and he has got an amazing team."
However, Hamilton remains determined to reclaim the top spot on the podium with Mercedes, despite Verstappen's success.
He stated, "We have to work harder to try and continue to extend [the win record], I hope that at least within the last period of time in my career we get to have some close racing."
Do you think Verstappen will be able to break Lewis's record? Share your thoughts in the comments below.