The Rams defensive coordinator Raheem Morris emerged as a hero for a young couple saving their three-year-old boy from drowning in a Las Vegas pool with his ready wit, hence saving the child from a potentially fatal accident.
The DC was already familiar with how to handle this difficult situation as he learned at a recent Rams practice following Damar Hamlin's on-field cardiac arrest and Bucs linebacker Shaquil Barrett's daughter's recent drowning incidents.
Who is Raheem Morris?
Raheem has spent the majority of his coaching career as a defensive coach, having roles with the Buccaneers, Washington, and Falcons, serving in positions like defensive quality control coach and defensive pass game coordinator.
The 46-year-old joined the Rams roster in 2021 after previous stints with the Tampa Bay Buccaneers from 2009-2011 as a defensive coordinator and the interim head coach for the Falcons in 2020.
How did he save the little boy?
The incident occurred in May, when Wyatt Stanley, a 3-year-old boy, almost drowned in the pool, though a lifeguard was able to save him, he was unresponsive and required CPR.
Morris heard the scream and quickly started looking for an automated external defibrillator, in this regard, he discovered Dr. Andrew Oleksyn at the pool, and in tandem, they did everything in their power to save Wyatts' lives as the doctor performed CPR and Morris used an AED.
Fortunately, the boy was also eventually able to feel his pulse and was then taken to a nearby hospital and later released, according to ESPN.
"I saw people calling 911 so my first question was, where is the AED?" the DC told to ESPN. "When I got back, we had a doctor on site that was able to start the compressions. I was able to hand the AED to him, get it open for him, put the pads on the child, and he ended up being OK."
When did Morris reunite with the 3-year-old boy he saved?
Two weeks after the incident Morris and the little kid and his parents Kelseigh and Joe Stanley met on the "Good Morning America" show and shared their experience of the day,

"It's truly a miracle when I try to wrap my mind around everything that happened," the kids' mother told on the show and also expressed his gratitude to the DC and the doctor by saying "We are truly so happy that Raheem was there, and Dr. Andrew was there."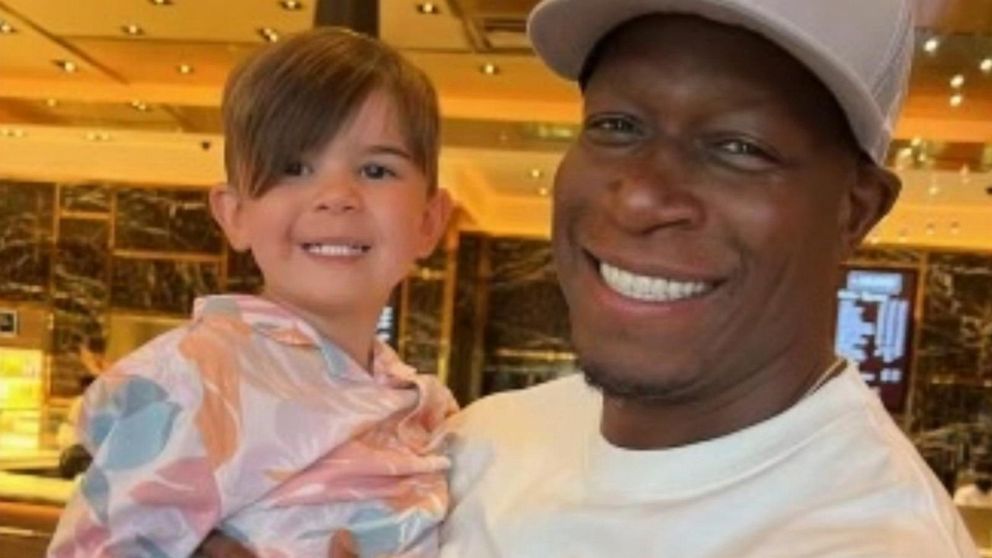 Wyatt Stanley and his mother Kelseigh Stanley were both given hugs by the defensive coordinator. The incident, according to Raheem, was frightening for him as well, even though his quick-thinking action played a crucial role in saving the boy.
"My kids are all in the pool, and I hear a scream. I see Wyatt laying poolside, and he's blue," he told on "Good Morning America." "And I can just feel the panic of it all when you're alone."
We here at Sportszion commend Raheem for his bravery and encourage our readers to try and help any personnel they might find in distress.