Rafael Nadal, the youngest of the 'Big Three' of tennis, spent his childhood in the Manacor region on the island of Mallorca, Spain, along with his parents and siblings.
Despite being close to his family, Nadal was a social person who loved to keep a good relationship with relatives, and that gave him the opportunity to get close to some of his famous uncles in the fields of tennis and soccer.
Who were the famous uncles of Rafael Nadal?
Miguel Angel Nadal
Rafa was blessed to have a football star, Mr. Miguel Angel Nadal, in his family, with whom he was very much attached since childhood. However, his family was a die-hard Real Madrid supporter, and therefore they only supported FC Barcelona for a short period of time.
Mr. Miguel was very supportive of his nephew, but it was Rafael who decided not to follow in the footsteps of his uncle.
Toni Nadal
El Nino became a professional tennis player at a very early age, and he got this motivation from another uncle named Mr. Toni Nadal, who was a recognized tennis lover in their family.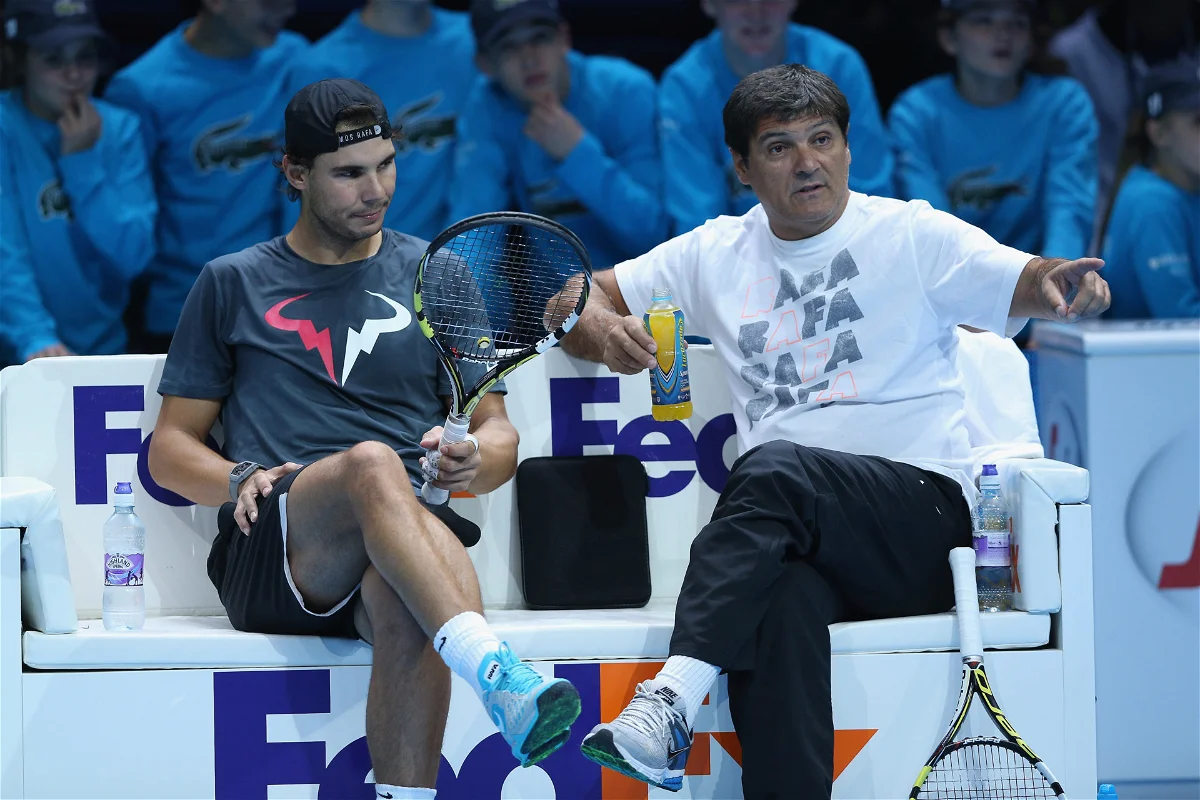 Toni was involved with his nephew since the beginning of his career and influenced Rafa to work assiduously with the view to reaching the summit of the sport.
At several tennis tournaments, Nadal was seen being guided and instructed by his uncle for his style of playing.
Why Nadal preferred to be a Tennis player?
For his greater affections for professional tennis and individual success, the King of Clay preferred the tennis court over the green soccer field.
Although Rafa, along with his family, was a big fan of Barcelona player Miguel Angel, he never found the passion to play soccer in real life. Instead, a close bond was created between him and the tennis court.
At that point, Mr. Toni Nadal assisted Rafael from the grass root level to become a super legend of the tennis game.
At the age of 17, Rafael commented, "I picked tennis over football at 12 because I played it better. When my uncle played for Barcelona, the whole family was cheering for them. Before that, we were all supporting Real Madrid. Once my uncle left Barcelona, we were Real Madrid fans again. "