Once again, Mami demonstrated his arrogance in just three words. There is growing speculation among fans regarding Mami's potential fear towards certain individuals. If one has observed her recent acts, it becomes evident that the question posed is sincere. However, considering Rhea Ripley's effort to test Iyo Sky's spirit, she may have been onto something. Mami's recent tweet suggests that she is indeed paying attention to her opponents in the ring, which contradicts the widespread belief that she is indifferent towards her opponents.
The Eradicator expresses discontent with IYO Sky's status as the reigning world champion and intends to dethrone her. The WWE Women's Champion should therefore consider the three-word tweet to pose a potential threat.
Rhea Ripley sends 3-word warning to Ivo Sky
In 2023, both Rhea Ripley and IYO Sky have experienced remarkable success. Sky is being promoted to the main cast, with Ripley being the at the top. Ripley and Sky are the reigning female champions on Monday Night RAW and Friday Night SmackDown, respectively. Despite belonging to the same genre, these characters never cross paths on screen. Yet, through social media, they are able to communicate and share their experiences.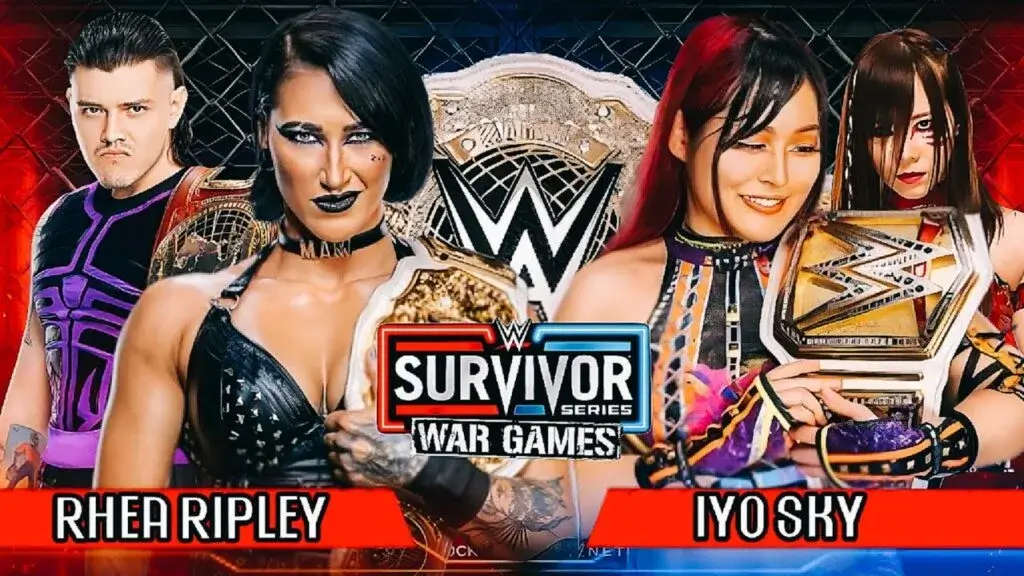 The Survivor Series Women's WarGames have piqued the interest of viewers. Rhea Ripley, the current women's world champion, isn't concerned about that just yet, however. She is instead keeping an eye on Zoey Stark, her potential successor. Interestingly, she also cares for Iyo Sky on SmackDown, to the point that she joked with Sky to "take it easy" when Sky tweeted a selfie of herself wearing her title belt.
Many WWE fans believe Ripley is dropping hints about a possible surprise challenger for the title.
Rhea Ripley set to face Zoey Stark at WarGames
Rhea Ripley must defend her Women's World Title against Zoey Stark in the Survivor Series. Stark won a challenging Battle Royal, with Shayna Baszler being the final person eliminated. Stark secured the win with a last-second ejection of Baszler. Stark addressed Ripley after the game, bringing up their past. Ripley said that she used the riptide at Crown Jewel to kill Stark. Stark had a fantastic first year on Raw, taking notes from Trish Stratus and stunningly defeating Becky Lynch.
Stark almost killed Ripley with a Z-360 in their final confrontation at Crown Jewel. The big question now is whether Stark can win this match and take home the world title. The public is anticipating Stark's first Survivor Series showdown because it gives her a clear path to the championship.
To what extent do you anticipate Rhea Ripley to exert greater leadership in the next Survivor Series: Pearl Islands episode, airing on November 25? Share your opinion in the comment section.