Zilla Fatu, the son of the late WWE superstar Umaga, has continued his family's dynasty, known as the Anoa'i family. For over three years now, Roman Reigns has been one of the most dominant forces in WWE from that family, and the Bloodline continues to have a significant presence on both RAW and SmackDown.
While fans are anticipating the return of 'The Rock' to potentially revive the Bloodline, a 23-year-old newcomer could be added to the nepotism pathway into the Tribal Chief's Bloodline. However, following Jey Uso's departure from Roman's Bloodline in WWE, Zilla Fatu and Jey Uso have discussed the possibility of starting their own faction to challenge the Big Dog.
Zilla Fatu's latest pitch for the Bloodline story
Roman Reigns' Bloodline includes WWE Superstars Jimmy Uso and Solo Sikoa on SmackDown, and Raw features Jey Uso. Zilla has a strong chance of joining WWE as a significant character in the Bloodline storyline because he is Reigns' cousin and a member of a Samoan wrestling family. A year ago, Zilla began training for wrestling, and in July of this year, he made his debut in Reality of Wrestling, expressing his desire to join the Bloodline.
Having members on multiple WWE brands has weakened the Bloodline's unity. Jey Uso has joined RAW while almost becoming a member of Judgment Day. Amidst all this chaos, WWE has plans to approach two new names. One of these could be Zilla Fatu, who has recently expressed his desire to contribute to The Bloodline. He has also proposed the idea of bringing in MLW superstar Jacob Fatu and forming a tag team with Jey Uso.
"I feel like they need to get me and Jacob Fatu. They need to sign us and put us on Raw and have us form our own Bloodline and somehow incorporate maybe us going to SmackDown and confronting them, 'Y'all need to move right," Zilla disclosed while speaking with Apples & Grapes media.
How is Zilla Fatu exactly related to Roman Reigns?
Fans are eagerly anticipating the Reality of Wrestling debut of Zilla Fatu, a member of the Anoa'i family. Just like The Usos are to Roman Reigns, he is a first cousin once removed. Fatu is the son of Umaga and the nephew of Rikishi, making him a cousin of both The Usos and Solo Sikoa. He was born into a family of wrestlers. After training with Reality of Wrestling (ROW) since December of last year, he is set to make his in-ring debut at their Summer of Champions event on July 15th.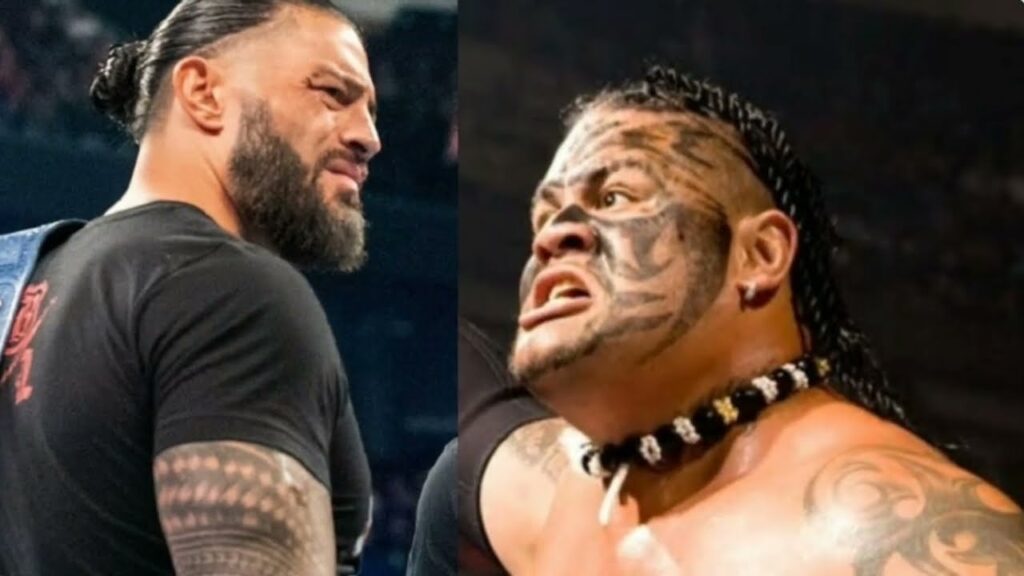 Being Umaga's son and surrounded by other skilled wrestlers bodes well for Zilla Fatu's future in the sport. Fatu pointed out that his relatives, The Usos, also began their wrestling careers at Reality of Wrestling. Clearly, he is motivated by their achievements, which bodes well for his own wrestling career at the age of 27.
The WWE universe could get to see the most extreme case of nepotism in the Bloodline saga if he actually does join the Bloodline. To what extent do you believe WWE has authorized his red brand tag team with Jey Uso? Give your important feedback in the comments.