Weekend races are not only fought within the track limits, they are also contested through the veins of the pilot with the adrenaline racing past every second. The FIA stewards have a tough time to settle on course collisions and even more hassle is invested if one has by consequence pushed another out of the track forcing them to fall out of the points.
Sergio Checo Perez has been a questionable force alongside Verstappen. With RedBull fans breathing down his neck to perform at par with his teammate, the Mexican is finally carving his niche in the RB 19. However, in his effort, he may have landed on a wrong footing with former RedBull pilot, Alex Albon.
Perez penalized with five-second penalty for collision with Albon
Sergio Perez was desperately trying to make up places having qualified 13th on Saturday and became involved in two separate occasions with Albon.
Formula 1's governing body described his lunge up the inside of Albon as the pair were heading into turn 13 as an "optimistic late manoeuvre that could be defined as 'diving in', and that there was nothing that Albon could have done to avoid the collision".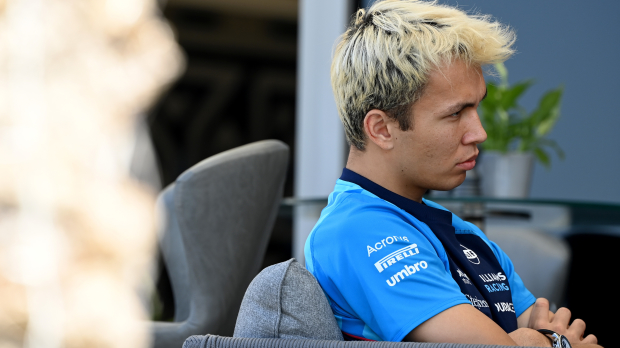 As a result, Sergio Perez was penalized and copped a five-second penalty which will have no impact on his eighth-place finish as AlphaTauri's Liam Lawson finished 18 seconds behind the Mexican in ninth position.
Albon furious over Sergio Perez's controversial move at Marina Bay Circuit
Alex's rage was sensed by the interviewers and audience across the screen, watching the whole scenario which is why after Sergio received the punishment, Albon showed no sympathy to the driver, as he ended up finishing the race in 11th position because of Perez's absurd behavior.
After the race, Alex commented on how the incident completely ruined his race.
"We did the race perfectly," he said. "I was running P9, was about to overtake Liam for P8, then I got dive-bombed by Checo into Turn 13.
"He T-boned me and I went straight on into the wall, I had to reverse out, I dropped to 13th and I finished 11th so we should have scored points today and we didn't."
Do you think the incident was deliberately caused by Sergio in order to take Albon down along with him? Please share us your opinions in the comment section below!