Steph Curry backs his splash brother Klay Thompson's brutal 4 word message towards NBA analysts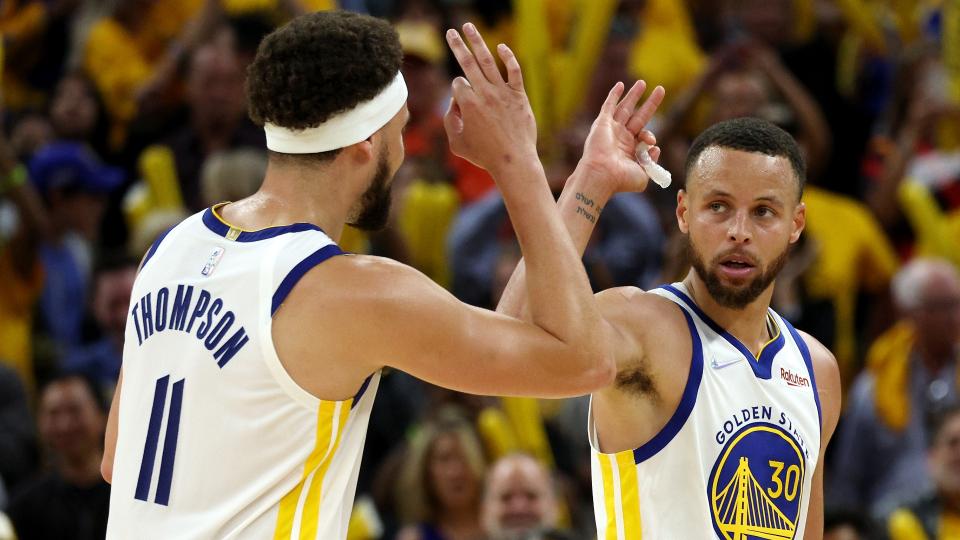 Trying to keep the Warriors' two sharpshooters, Stephen Curry and Klay Thompson, in check is one of the most difficult aspects of defense. The pair is regarded as the best shooting backcourt in NBA history and went by the moniker "the Splash Brothers" due to their propensity for making "wet" jump shots from long distance.
The Warriors had grown weary of hearing their critics pick on them during the entire season. Since they won their fourth championship in eight seasons just one month ago, everyone in the organization, including Draymond Green, Steph Curry, Klay Thompson, and others, has taken notes, collected records, and shared their observations with experts and analysts.
Hahahahahahahaha that's my dawg!!!

— Stephen Curry (@StephenCurry30) July 14, 2022
At one point, Klay, after winning the NBA championship, decided to reply back to the naysayers. He said, "Anyone who has the 'expert' under the TV analysis of their respective sport. but never really did the damn thing, you can't trust them, you can't trust their opinion, you can't trust their expertise because they literally said we were dead in the water," Thompson said. "And what do we do? Win the championship. So how did it feel? I know it hurt them, I know it hurt them bad."
On the other hand, Curry made it known immediately following the Warriors' victory that they had taken the advice of their detractors and had utilized it to fuel their fourth championship in the previous seven years.
This time the Finals MVP, Stephen Curry, openly supported Game 6 Klay as well by tweeting, "Hahahahahahahaha that's my dawg!!!". Besides, why wouldn't he? The critics fired at him as well, the whole season.