Phoenix Suns forward Kevin Durant's Twitter praise for Kansas State guard Markquis Nowell's historic performance in the NCAA Tournament, including 19 assists, sets a record and leads the Wildcats to the East Regional final, despite Nowell's injury, showcasing his resilience and determination.
Suns star performer took to Twitter to express his admiration for Kansas State guard Markquis Nowell's impressive performance during their Sweet Sixteen win over Michigan State in the NCAA Tournament.
Durant called Nowell's game a "legendary display of controlling a basketball game" and added "GG's" to show his appreciation. Nowell had 20 points, 19 assists, and five steals, including a crucial steal that prevented the Spartans from tying the game.
Nowell's 19 assists also set a record for most in a tournament game. With this win, Nowell and Kansas State move on to the East Regional final, where they will take on the winner of Florida Atlantic and Tennessee on Saturday.
Despite tweaking his ankle in the second half of the game, Nowell continued to play and even had a noticeable limp. However, this did not stop him from willing his team to victory.
Durant's praise for Nowell's performance is a testament to the guard's incredible skill on the court. Nowell's determination and resilience, despite his injury, make his performance even more remarkable.
From MVPs to Philanthropy: Exploring the Acclaimed Accolades of Basketball Legend Kevin Durant
Kevin Durant is widely regarded as one of the best basketball players of his generation. The Marquee man won numerous accolades throughout his career.
Durant is a two-time NBA Finals MVP, a four-time scoring champion, and an 11-time NBA All-Star. The number 1 shirt holder has also been named to the All-NBA First Team six times and the All-Defensive Second Team once.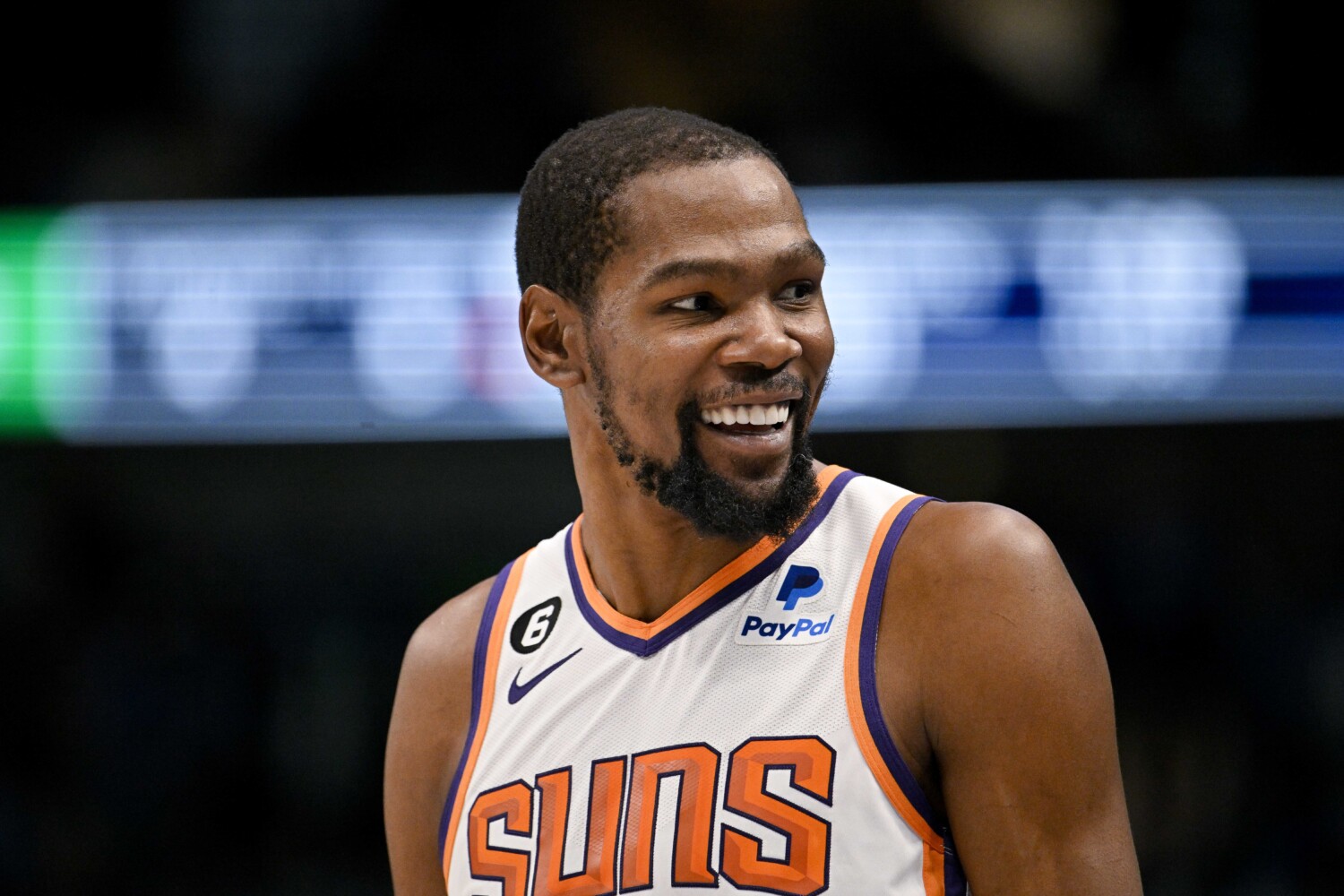 In addition to his individual achievements, Durant has also been a key part of several championship teams, including the Golden State Warriors in 2017 and 2018.
Off the court, Durant has also been recognized for his philanthropic work, including his contributions to education and disaster relief efforts.
With his incredible talent on the court and his commitment to making a positive impact off the court, it's no wonder why Durant is held in such high regard by fans and fellow players alike.