In an electrifying turn of events on WWE SmackDown, Jimmy Uso, one-half of the formidable Uso brothers, sparked a heated confrontation that has left the WWE Universe in utter disbelief. During a gripping KO Show segment, Jimmy seized the microphone and declared himself "The Tribal Chief," a title traditionally associated with his cousin Roman Reigns.
The potential repercussions of this audacious statement have sent shockwaves through the wrestling world, setting the stage for a volatile clash within the storied Bloodline faction.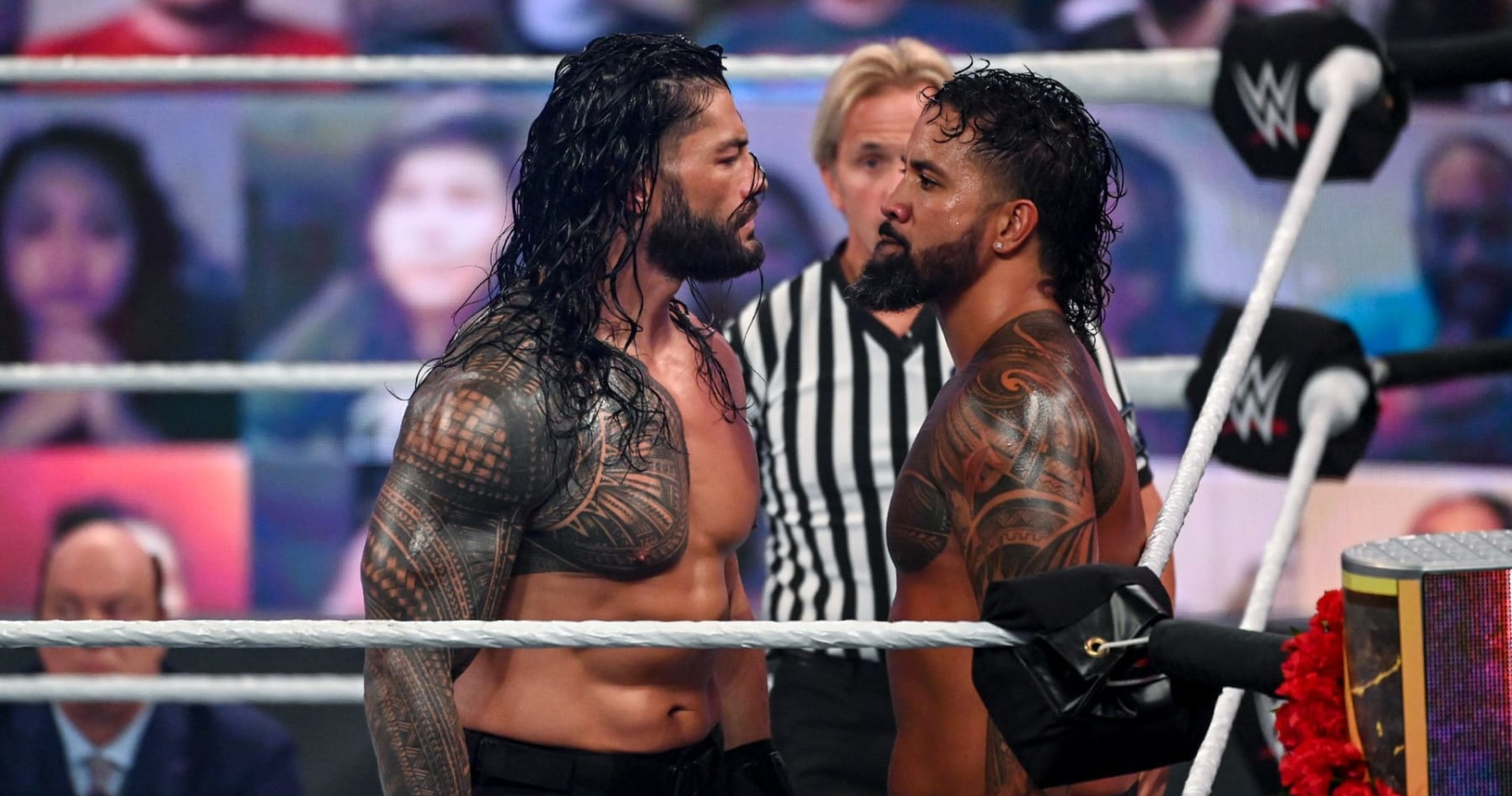 Jimmy Uso declares himself the 'Head of the table'
As the tension between Roman Reigns and The Usos reached its breaking point, the simmering animosity erupted during the KO Show on the latest episode of WWE SmackDown. Jimmy Uso called out Reigns and demanded an explanation for their recent actions. This incendiary confrontation escalated the ongoing turmoil within the Bloodline.
During the KO Show, Kevin Owens, known for his candid remarks, delivered a scathing critique of Roman Reigns' treatment of The Usos. Owens expressed his belief that The Usos, not Reigns, embodies the heart of the family's symbolic table.
PAUL HEYMAN'S FACE WHEN JIMMY USO CALLS HIMSELF THE TRIBAL CHIEF 💀💀💀 pic.twitter.com/KRapnzbfUx

— A Kenny For Your Thoughts (@_kennythoughts) May 27, 2023
The brothers, as Owens eloquently put it, were being treated as disposable appendages rather than essential pillars. These words seemingly struck a chord with Jimmy Uso, leading him to make a game-changing assertion that he, indeed, is the rightful Tribal Chief.
The explosive atmosphere further intensified when Sami Zayn, never one to shy away from stirring the pot, declared that the Bloodline was on the verge of collapse, placing the blame squarely on Reigns' shoulders.
When the tension boiled over, a wild brawl broke out that spiraled way out of control. The Usos, aligned with Reigns and Solo Sikoa, took the opportunity to unleash their combined fury upon Owens and Zayn.
Bloodline stays unified despite Jimmy's declaration!
The night concluded with Jimmy Uso reluctantly surrendering the Undisputed WWE Tag Team Titles to Reigns, as the Bloodline somehow stood unified. With the dust settling from the explosive SmackDown encounter, the stage is set for a blockbuster showdown at WWE Night of Champions.
Roman Reigns and Solo Sikoa, carrying the Undisputed WWE Tag Team Titles, are slated to face off against Kevin Owens and Sami Zayn in a battle of supremacy. The fissures within the Bloodline have been exposed, and the outcome of this high-stakes clash could redefine the course of WWE history.
The recent developments could potentially jeopardize Roman's 1000-day title run record.