Zlatan Ibrahimovic recently helped AC Milan to end their Serie A drought for the last 11 years but failed to qualify to the World Cup in Qatar with Sweden. Despite being one of the most experienced strikers in the globe, he suffered a lot on his early childhood and in the life outside of football.
As of today, Ibra did not get married but continuing relationship with his long time girlfriend Helena Seger with whom he met in a car parking in the City of Malmo of Sweden in 2001.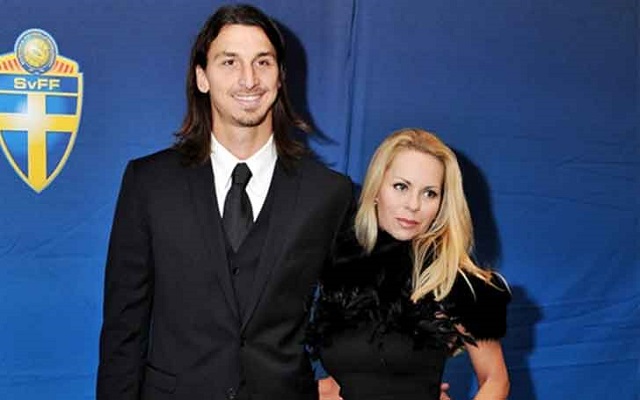 How Zlatan and Helena first met?
Swedish citizen Helena Seger is a successful business personality who has many financial entities such as real-estates and consultancy services and as an independent woman, Helena used to enjoy her life with career until she met superstar Zlatan with whom she is having serious relationship since early 2001.
On an interview with an Italian channel, Helena revealed the incredible story of how she first time met her partner Ibrahimovic at a Car Park in Malmo and she also exposed that Zlatan was terrible in parking skills back on those days.
She recalled that memory by quoting, "He had parked his Ferrari badly in a car park in Malmo. He had done so in a way that prevented my Mercedes from coming out. Quite gruffly, I told him to move it right away."
However, Helena then told about the beginning of their relationship after that incident by saying, "And yes, he saw something that he liked. It's not easy to live with him, but I admit it, it isn't with myself either."
Even in 2022, at the age of 40, Zlatan denied the rumors of getting hitched with his long time girlfriend Helena Seger despite having two sons, Maximilian and Vincent.
Helena also backed Ibra by saying, "I think I like Zlatan because I stand up to him, I too have an important background and I have built my career with a lot of sacrifice. Getting married could disturb my sense of independence. I don't want to be labelled simply as the wife of a player, or the winner of a beauty contest. I think people don't know how much I have studied, worked and fought."