"They Don't want LeBron James in the same room as them" Stephen A Smith reveals shocking resistance to being team owner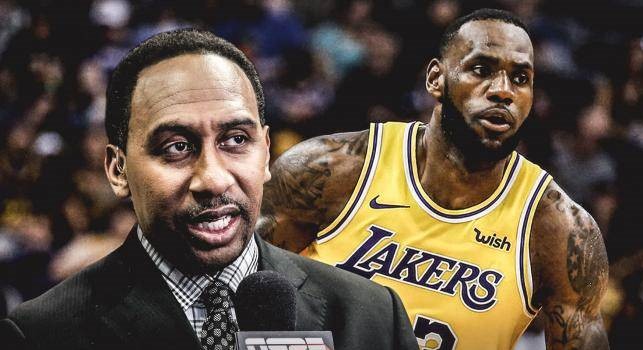 LeBron James, the Los Angeles Lakers' forward has recently expressed his will to be an owner of an NBA franchise. The recently made billionaire sportsman said such in a preview for "The Shop" on Thursday.
"I wanna own a team. Yeah, I wanna buy a team. For sure, want the team in Vegas."
"I want a team in Vegas." 👀 @KingJames hints at his next big move on an all new episode of #TheShop TOMORROW at 9 am PT on our YouTube! 📺 pic.twitter.com/HIZKsBYPGF

— UNINTERRUPTED (@uninterrupted) June 9, 2022
The whole basketball world has given reactions on the issue and it seems that everyone is wishing and expecting that King James be in the sports after his retirement. Stephen A. Smith is definitely the one who wants specially for LeBron to be an owner.
Stephen A. thinks that LeBron has nearly been a perfect sportsman, bearing the flag of the game with dignity, upholding the spirit of the game since the day one of his entry in the league back in 2003.
Smith adds on saying the King has never been caught with anything that is harmful or against the spirit of the game and the most important thing he considers about LeBron James is that he is a sheer voice in and out of the game with the right thing.
Stephen A. went on one the episodes of ESPN's First Take to give his thoughts on LeBron's dream and wants the league should do everything possible for the legend, but fearing resistance from the upper deck of the League.
Stephen A. fears that for the voice he had for the odds inside dressing room was against those who are sitting at the top the lists who decide the fate of King James to be an owner.
"They don't want him in the same room hearing what they think, being caught on the carpet"
Surely, the four time champion was always a roaring voice over the odds in and out of the game. What Stephen A. Smith believes is true, but at the same time he believes that the 'resistance' should not be much, probably because everyone knows who the LeBron James is!