Tom Brady's son Jack expresses interest in playing QB for 1 leading college football team
Apparently, the younger Brady is planning to continue the legacy of his father as Jack, Brady's elder son, is planning to play QB for a leading college football team.
Who doesn't know the GOAT of the NFL Tom Brady? The man himself is a brand of football.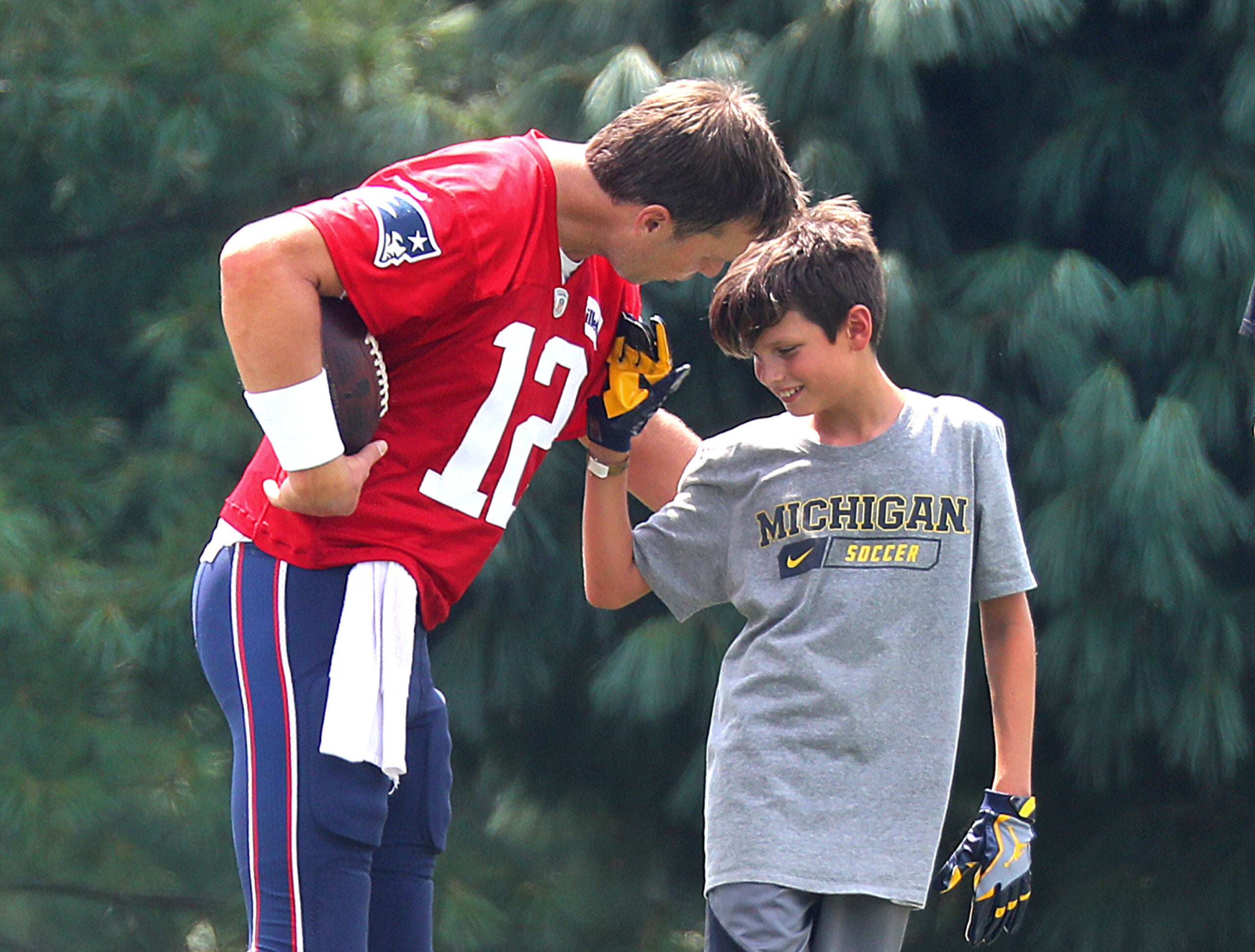 Tom Brady's incredible journey from an overlooked backup quarterback to one of the most successful and iconic athletes of all time is a story that has captivated sports fans around the world.
The three-time NFL MVP put an end to his illustrious 23-season career in 2023 as the league's all-time leader in passing yards (89,214), and touchdown passes (649). Now can his son become the flagbearer of his proud father's legacy?
Which team will Tom Brady's son play for?
Tom Brady's former wife Gisele Bundchen recently opened up with "Vanity Fair" regarding the couple's elder son Jack's ambition.
Gisele revealed that Jack is preparing himself for a College football team and unsurprisingly, it is the Michigan Wolverines team.
Tom Brady's son, Jack, is a quarterback with 'aspirations' of playing for @UMichFootball #GoBlue

TB12 describes Jack as "a grinder and a very good athlete" with "great hand-eye coordination."

Read HERE: https://t.co/zp6zFXRcyD pic.twitter.com/4uSiXQrRdf

— Clayton Sayfie (@CSayf23) March 23, 2023
The 15-year-old junior Brady has been following his dad's footsteps starting with his choice of college and now playing as a quarterback like Brady. Brady co-parents Jack with his ex Bridget Moynahan.
Tom Terrific seemed to have full faith in his son's sporting skills as he earlier remarked Jack as a "very good athlete", and a "grinder".
" I think one of the great highlights of my life is watching him play and him grow and develop, and my kids in general, too," the seven-time Super Bowl winner stated in a show.
As the son of one of the greatest quarterbacks in NFL history, Jack has some big shoes to fill, albeit Brady isn't ready to impose a burden on his teen kid.
"I don't give a s–t how well he does. I just love watching him and seeing him enjoy it with his friends and the camaraderie at a young age," he noted.
Fans and experts alike will undoubtedly be keeping a close eye on Jack's progress as all NBA fans still couldn't move on from Brady.
Are you also excited to see Jack glorifying the NFL field like Brady? Tell us in the comments.