The Top 10 Most Charitable Athletes in NFL (National Football League)
The National Football League (NFL) certainly pays a lumpsum amount of salary to the players. We all know that the NFL footballers are not only filthy rich due to the remunerations they receive but also from their endorsements and investments. Quite fairly, most of the players do not just show off to public, their extravagant lifestyles and stuff but also take part in numerous charitable events and activities. In this article, let us delve into a list that brings to our notice, The Top 10 Most Charitable Athletes in NFL.
10. Richard Sherman:
Richard Sherman loves giving back to society. Thus he established his own non-profit organization in 2013 called Blanket Coverage – The Richard Sherman Family Foundation. The primary goal of the charity is to help children from low-income communities. They provide them with essentials, school supplies, and clothing. The charity to date has helped raise aids worth thousands of dollars for their Nobel cause. Moreover, Richard periodically donated his own money for quite a lot of time.
9. Brandon Marshall:
Motivated by his own battle and conclusions of marginal behavioral condition or Bipolar Disorder (BPD), Chicago Bears, wide receiver position holder, Brandon Marshall created the Project Borderline Foundation to assist the individuals who with experiencing the ailment. Well it is not a surprise therefore to have him in the list of the Top 10 Most Charitable Athletes in NFL.
8. Rob Gronkowski: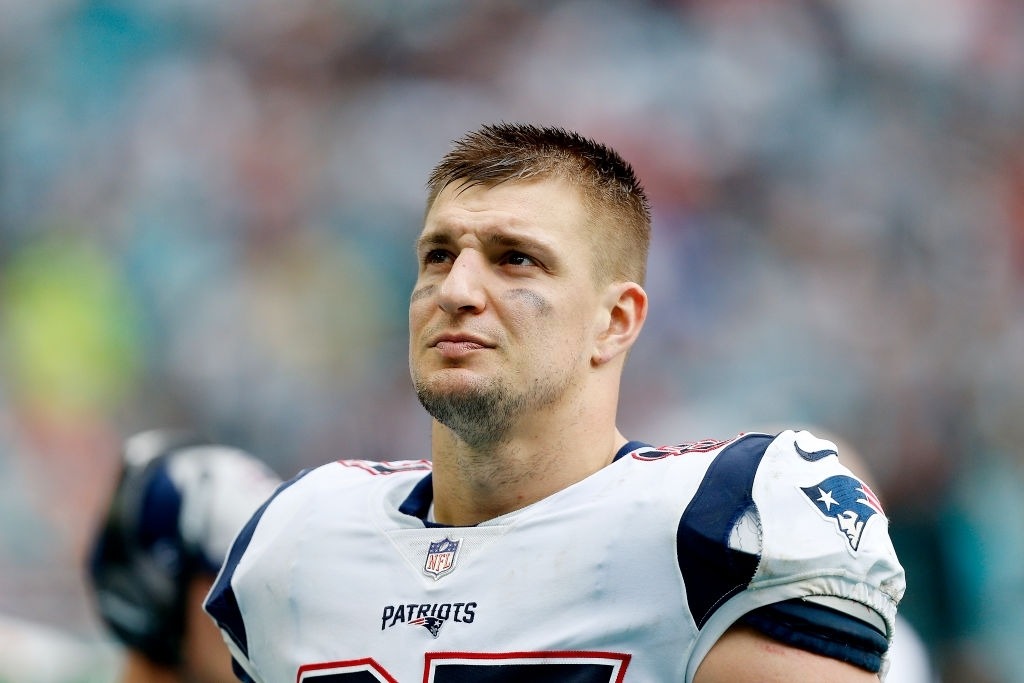 A dedicated charity worker by heart, Rob is the co founder of Gronk Nation Youth Foundation. This foundation provides education and encourages extracurricular activities for children.dation. Rob received the Ron Burton Community Service award in 2016, the Wish Hero Award in 2019 and the Merit Award for the United Service Organization. His awards presentation took place due to his kind services throughout the years.
Recently during the covid-19 pandemic, Rob was reported to have donated around twenty-thousand PPE kits to frontline healthcare workers.
7. Saquon Barkley:
Reportedly, it has been three plus years that Saquon Barkley has been donating to the Covenant House New Jersey. This organization aims to cater to the needs of the poor people. Covenant house provides long-term housing and crisis support for the ones who are homeless and needy.
In a television show named 'Good Morning America' Saquon made the announcement of raising funds to support a rare genetic disease called 22q. He promised to do it through the NFL initiative, 'My Cause, My Cleats'.
During the Covid-19 pandemic, Barkley has been rigorously trying to make sure of sending help and aids in any way possible. Using the platform of Pepsi Corporation's campaign 'Give Meals, Give Hope', Saquon helps to deliver meals. This is delivered to children who rely on their school lunches.
In addition, Barkley has also teamed up with Pepsi through No Kid Hungry in order to fight against child hunger. His kind soul and immensely donating tendency makes him an integral part of the list of the Top 10 Most Charitable Athletes in NFL.
6. Jordy Nelson: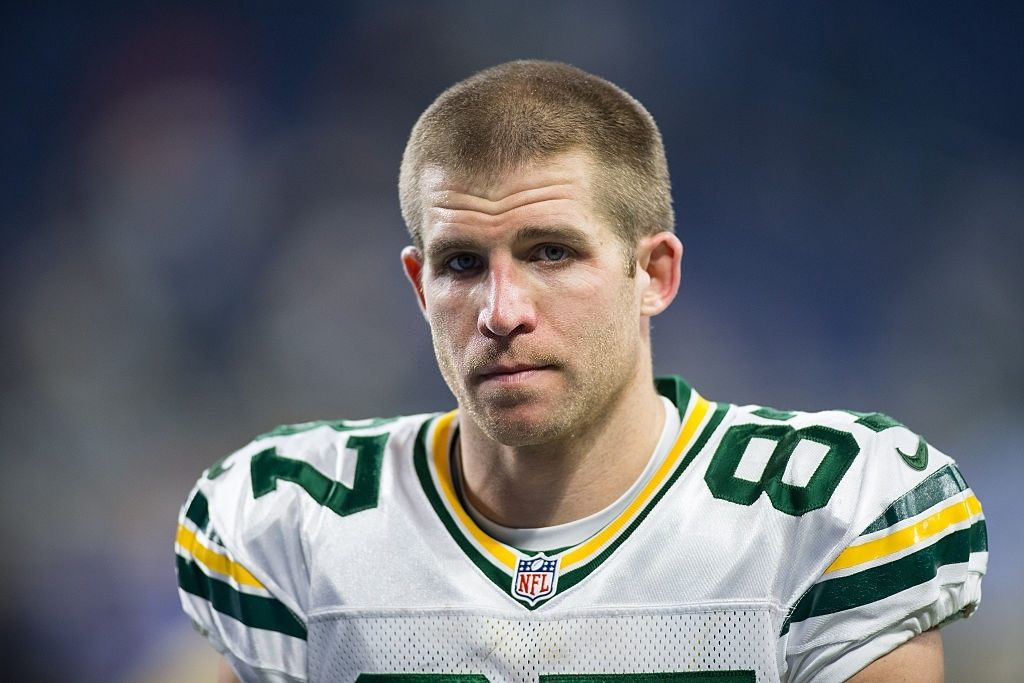 In 2014, Jordy and his better half Emily began the Nelson Family Community Foundation, which benefits families deprived locally in Kansas. For as long as seven years, Jordy and his family's café (Nelson's Landing) have held a yearly advantage that fund-raises for nearby families out of luck.
Jordy Nelson gives a lot of his time and endeavors to different causes inside the Green Bay and Kansas people group. In June of 2014, Jordy Nelson facilitated the yearly Offense versus Protection Softball Game in Appleton, WI. The game profited Young Life, a Christian charitable association that sets grown-up volunteers with tutor understudies.
The Nelson's have joined forces with Young Life for as far back as 5 years. More than 8,000 fans were in participation for Jordy's debut game with game procuring public consideration from various sports media panels. At the end of the day, more than $100,000 was given to the game's recipient Young Life.
5. Aaron Rodgers:
Alongside David Gruder, Aaron initiated the ItsAaron charity. It aims towards creating awareness for upcoming organizations that wish to bring a change in the world. He is also noteworthy for his donations that go to MACC Fund, Raise Hope For Congo and other charitable organizations.
In addition to that, Aaron raised an amount of $50,000n in one of the episodes of the television show Celebrity Jeopardy in the year 2015.He further plans to donate his winnings in the upcmoing 2021 episode of the show which he will also be hosting.
In the year 2020, He raised an estimated $17 million as part of the 'All-In Challenge aimed at helping charities in raising aids for the Covid-19 affected people. He is definitely one of the Top 10 Most Charitable Athletes in NFL.
4. Tom Brady:
Tom Brady is not known to spend all his wealth only on materialistic wellness. He also happens to be a dedicated charity worker and donator.
In the year 2020, Brady took part in the 'All-In Challenge' and helped in raising a $100 million in total. The raised amount was distributed amongst four charities namely, Feeding America, Meals On Wheels, World Central Kitchen and No Kid Hungry.
Brady's other charity associations include Best Buddies International, KaBOOM! , Entertainment Industry Foundation and the Boys and Girls Club of America.
3. Drew Brees:
He is undoubdtedly a part in the top ranks of the list of the Top 10 Most Charitable Athletes in NFL. In 2003, Drew and his wife together founded the Brees Dream Foundation. Sportskeeda reports that this foundation was in memory of Brittany's aunt whose demise was caused by cancer. They support the cancer diagnosed patients and help in funding the research works. The foundation went up to an expansion in the year 2005 to provide food and shelter during the aftermath of hurricane Katrina.
In the year 2007, they partnered with Operation Kids which is a charity organization for international children . They offer opportunities for academics and sports as well as mentoring programs for children who are intellectually challenged.
This partnership also succeeded in improving the facilities of child care in and around New Orleans. Drew has reportedly raised money for Operation Kids Organization by participating in the Pro Sports Team Challenge.
Brees has also raised funds successfully for other charities with the promotion of a new line of hamburgers by the Chilli's Grill and Bar in the year 2008.
The Purdue Athletic Life Support (PALS) program received a major amount of $50,000 from Drew.
The Sigma Chi, reportedly the alma matter fraternity of Drew, is also sponsored by him. he does so in order to aid the house constructions in partnership with the Habitat For Humanity's organization, 'Rebuilding Through Brotherhood initiative.
As per current estimations, the Brees Dream Foundation has successfully mad donations worth over $35 million for a variance of causes all around the globe.
The donations include a sum of $5 million as Covid-19 relief to Louisiana and another sum of the same amount to Ochsner Health System for rebuilding healthcare systems and centers in and around the state.
2. Ndamukong Suh: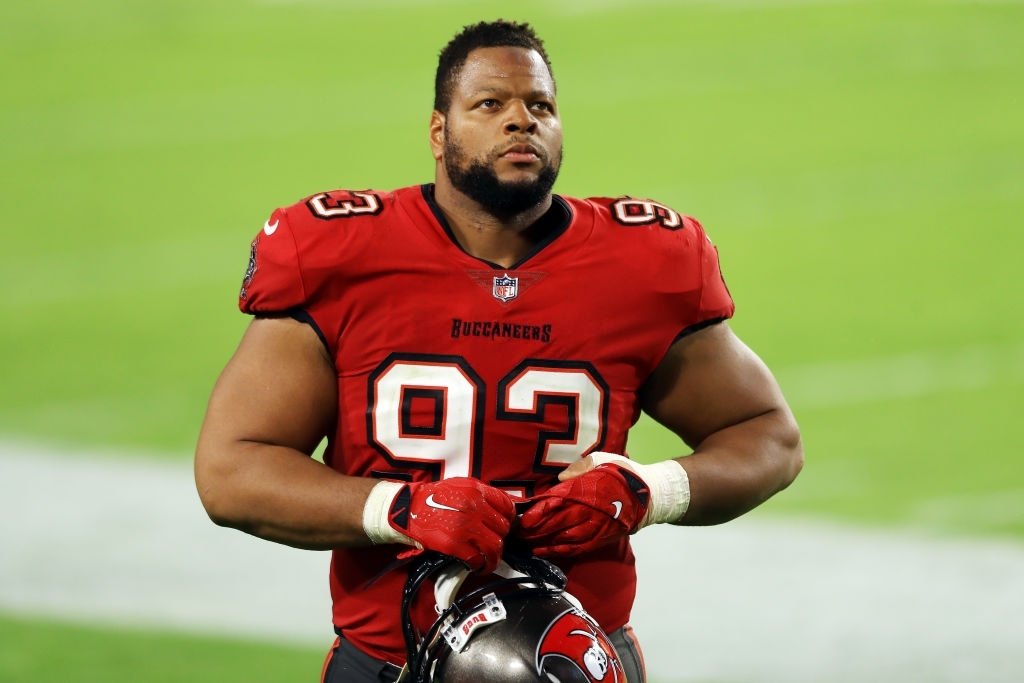 At the point when previous Detroit Lions defensive tackle position holder Ndamukong Suh is not occupied on the field, he is similarly wilful about giving in to good cause.
His $2.6 million gift to the University of Nebraska included $2 million for the athletic division and another $600,000 to a grant store for the College of Engineering.
Suh additionally runs some of his own causes, for example, the Ndamukong Suh Family Foundation. With another six-year contract from the Miami Dolphins worth more than $114 million, Suh has a lot of money to keep up with his spot as the most beneficent part in the game.
1. Russell Wilson:
Russell is reportedly an active member and worker in and around the philanthropic community of Seattle. On his off days from NFL season he makes sure of paying weekly visits to the Seattle Children's hospital.
During the off season, Russell puts up the youth football camp Wilson Passing Academy. He even goes to meet the army soldiers when he visits the local military base.
The funds Russell acquires from the youth football camps he conducts, is donated to the Charles Ray III Diabetes Association. He also conducts a variance of charity events.
Wilson has been reported to donate a sum worth over $1 million to the Seattle Children's hospital. This was done through the Why Not You Foundation for the program named 'Strong Against Cancer'.
Alongside Nascar driver Kasey Kahne, Wilson hosts an annual charity tournament of Golf. This event takes place at the Suncadia Resort situated in Washington towards eastern Seattle.
Recently, due to the Covid 19 pandemic, alongside his wife, Russell donated one million meals to needy people. This was done in partnership with Food Lifeline. He is no wonder an a-lister among the Top 10 Most Charitable Athletes in NFL
He is also referred to have been associated with the Patriots foundation and Make-A-Wish Foundation.