Top 10 Strongest Wrestlers in WWE history
Strongest WWE wrestlers are provided always with a heightened platform of deference owing to their insane feats of strength. When a humongous wrestle  performs something incredible like overturning a truck, its a fact that jaws have hit the floor. Mr. McMahon is not as ardently passionate about finding powerhouses for his industry like before the turn of the century. However, he is still on the lookout for enormous superstars.
 There are no questions that the Boss wanted the best for his company so he has been partial towards the handful of big, sturdy men. Strongest WWE wrestlers in the industry of all time find mention below : 
#10. Hulk Hogan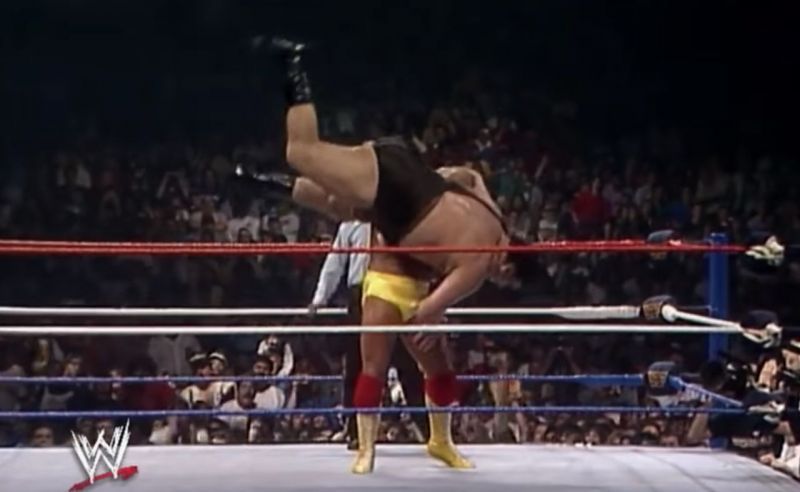 Billed as one of the wrestlers with unbelievable strength, Hulk Hogan has been considered way stronger than many others who have made it big in the squared circle. The world was stunned, 32 years back, at his feat of bodyslamming Andre the Giant, a task considered improbable, to say the  least. 
Records of Hogan doing bench press of 405 pounds ,thrice is reason enough for him to be on this list.
A sexagenarian already, the Hulkster still retains a physique that would intimidate even thee young guns of today.
#9. The Undertaker 
Bulging muscles are not the defining points to be hailed among the Strongest WWE wrestlers. This point was proven by The Deadman several times. The Undertaker has Choke Slammed juggernauts of the industry like Brock Lesnar, Triple H and Rikishi with ease.
Back in '06, The Phenom piledrived Mark Henry, a 340 pounder . Throwing people down from steel cages, its beyond questions that Undertaker is freakishly strong.
#8. Kane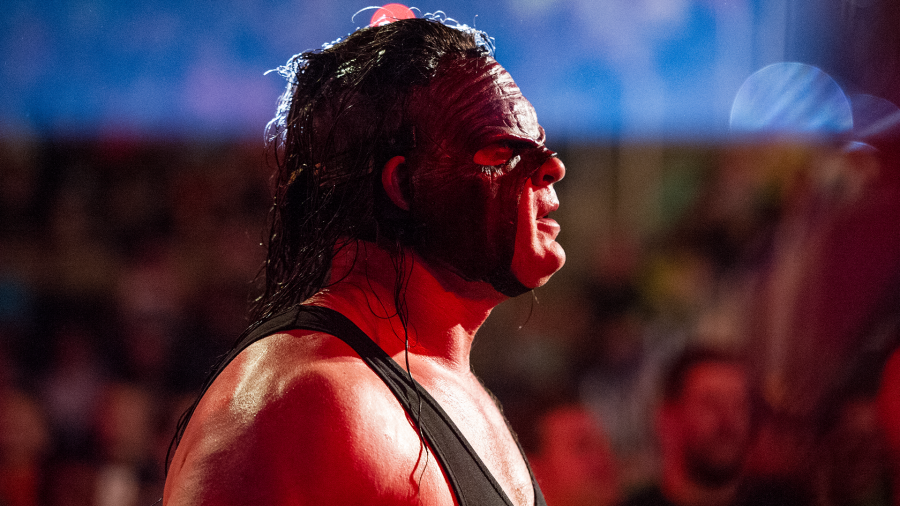 Rarely posed as a powerhouse, The Big Red Machine has performed feats of strength since his 1997 debut. A mammoth of a man, this 7′ monster has delivered backbreaking Choke Slams to some of the biggest stars like Big Show and John Cena.
One instance of Kane's strength is when he defeated Brock Lesnar in a behind-curtain arm wrestling. The latter has quoted it was like, "trying to push over a tree with one arm."
#7. John Cena
The Leader of Cenation is strong, beyond doubts. A wrestler of medium stature, John Cena has shown instances of his brutish, raw power several times. 
His immense strength that's put on display back in wrestleMania 25. This happened w.hen he proceeded to lift both Big Show and Edge, a combined weight of 778 pounds to deliver a double Attitude Adjustment.
Even the Strongest WWE wrestlers have seldom lifted The Show in air . However the doctorate in Thuganomics who benches 463 pounds, has done that, more than once!  
#6. The Big Show
Fabled as The Giant of WWE, after Andre is this man, The Big Show. A behemoth 485 pounds, standing tallest at 7′, The Show is undoubtedly among the Strongest WWE wrestlers of all time.
From bringing down the Titantron in 1999 to flipping a 4400 pound jeep in 2005, this goliath of a man has done it all.
Booked as the World's Largest Athlete, The Show can knock people out in one punch, even past his prime.
#6. Brock Lesnar
The Beast Incarnate never had to worry about getting bulky in order for inclusion into the WWE. A wrestler from college days, Brock Lesnar has been taking people for spins since 2002.
A beast in every sense of the word, Lesnar derives pleasure of delivering hellish F5s to mammoths like Big Show, Mark Henry and Kane.
A former UFC heavyweight champion, Brock Lesnar has gone on to do unthinkable tasks like break Taker's streak and retire Kurt Angle.
#4. Andre The Giant
The man who made sports entertainment achieve the status it has today, this Gentle Giant was a 7'+ man who left his massive footprint in the history of WWF.
A 520 pound victim of gigantism, Andre was the strongest of his time. This is partly the reason behind his unblemished streak for years.
He made history by lifting solid dead weight of 2000 pounds a task the world never fails to be in awe of.
#3. The Great Khali 
Hailing from the land of 5 rivers, The Great Khali was a 7′ Goliath of indomitable strength. This humongous man arrived in WWE and took the entire roster by storm, decimating everything in his path, the Deadman included.
Standing at 7′ tall, weighing 420 pounds, this quiet behemoth would Punjabi Plunge superstars to their doom. The Vice grip of Khali was an excruciating hold that could smash an watermelon .
A world heavyweight champion, this former WWE superstar made the WWE universe take notice of the wrestlers who would soon follow, from India.
#2. Mark Henry
 The World's Strongest Man has proven his title several times in the WWE. A weightlifter for the Olympics, Mark Henry has has own gold, silver and bronze in the Pan American Games in 1995. 
A strongman, with two records as Olympian, this Silsbee, Texas man won the world heavyweight title in WWE.
His other feats of strength include pushing an actual war tank, pulling a car, among others, solidifying him as one of the Strongest WWE wrestlers.
#1. Braun Strowman
The Monster Among Men is a comparatively younger superstar who finds his mention among the legends solely due to the fact he is unimaginably powerful.
Standing at 2.03 metres tall, this monstrosity of a man has done feats like tipping over a truck, and throwing fully grown men around like rag dolls.
Climbing up the ladder of WWE, this freak of nature has already captured the Universal championship. Strowman shall undoubtedly be going down in the history books as one of the Strongest WWE wrestlers of all time.